Published 09-22-23
Submitted by Mondelez International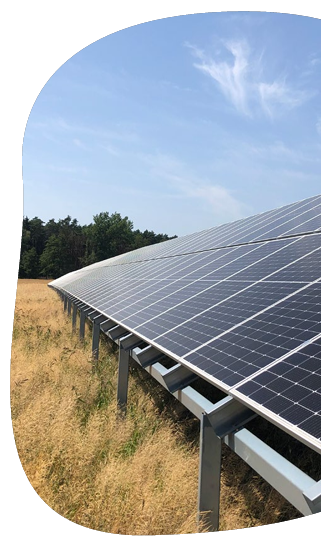 Mondelēz 2022 Snacking Made Right Report
We are focusing on both increasing our energy efficiency and our use of renewable energy across Mondelēz International – so we can aim to go further in reducing our carbon emissions and reducing our costs.
Driving Down Energy-related Emissions 
We are aiming to keep driving our energy-related carbon footprint down in two key ways - making less and better use of energy and increasingly getting our energy from renewable sources.
Improving Energy Efficiency 
We continuously invest in energy management systems and energy efficient technologies in our factories.
Increasing Our Use of Renewable Electricity 
Electricity is one of the largest contributors to our manufacturing footprint and so it is a major focus of our carbon reduction efforts. Indeed, we are aiming to use 100% renewable electricity across Mondelēz International manufacturing sites by 2030. This includes working with governments and suppliers to generate and purchase renewable electricity where we operate.
This transition integrated into the electrification roadmap also can deliver reductions on the consumption of fuels.
In 2022, approximately 39% of the electricity used in our manufacturing sites was renewable, compared to approximately 32% in 2021.
Middle East, North Africa, and Pakistan (MENAP) Progress Against End-to-End CO2 e Reduction Goal by 2025 - Renewables 
We signed several agreements across Egypt, Bahrain and Pakistan during 2022 that aim at accelerating the installation of solar. In Pakistan, the hub confectionery plant will become the first MENAP site to commission solar-energy sources. The system is anticipated to be able to contribute to a CO₂e reduction of 79 metric tonnes annually. In Bahrain, we have an agreement to utilize over 4,200 solar panels for both rooftop and carport applications. Once completed, the solar plant is expected to produce 3,820 megawatt-hours of clean energy in the first year of operation, equivalent to reducing carbon emissions by 2,400 metric tonnes, and potentially allowing us to convert 24% of our energy usage into clean energy. In Egypt, we signed an agreement that will seek to convert 11% of the energy in Borg El Arab (BEA) to clean energy.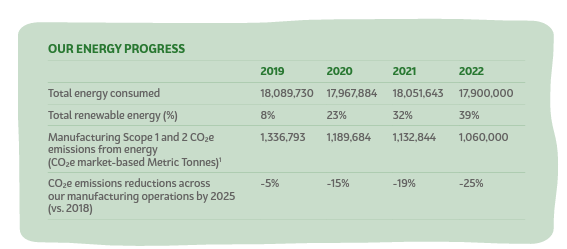 Recovering Heat from our Biscuits Ovens 
Our factories in La Haie-Fouassière (France) and East Suzhou (China) implemented heat recovery systems in their biscuits ovens. These initiatives are saving natural gas previously used in the same oven or in other equipment. The reduction in fossil fuel consumption from both initiatives is saving more than 6,000 CO₂e metric tonnes per year.
100% Renewable Energy in Brazil 
The business unit reduced it's CO₂e footprint while growing in volume.
In Brazil, volume increased, so we needed to review our energy strategy to enable sustainable growth. With the focus of contributing 2025 end-to-end carbon reduction goals, the market invested in a new source of energy in order to produce 100% snacks in its factories using renewable energy. This builds upon progress made by the Brazil business unit in 2021.
Investing in Renewables Around the World 
In 2022, two sites in India and all our plants in Argentina moved to securing 100% of their electricity from renewable sources. Several other operations also made important steps in this journey. Our sites in Malaysia, Indonesia, and Thailand, for example, are now consuming now consuming between 20% and 33% of their electricity their electricity from renewable sources. In addition, our Montornes factory in Spain installed solar panels on-site. Combined, these initiatives are delivering reductions of more than 25,500 metric tonnes of CO₂e annually.
Converting from Fossil Fuels to Biogas 
Our factory in China East Suzhou partnered with Huan Yan Environment and Towngas to generate biogas out of our food waste. The project is generating more than 5300GJ of biogas from renewable sources every year, turning waste into energy and reducing CO2 e emissions.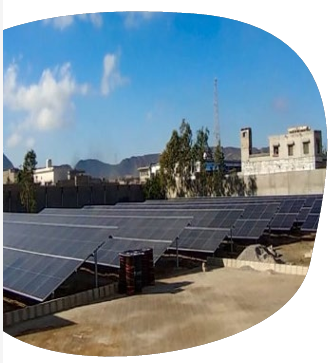 Reducing Emissions in Logistics 
On our journey to our net zero emissions goal in logistics, we focus our efforts across these key areas:
Improving the efficiency of distribution networks by optimizing routes, improving truck and container utilization, adopting intermodal solutions, and reducing traveled distances.
Investing in new mobility concepts, including electric and hydrogen trucks.
Reducing warehouse emissions at both owned and third-party facilities by converting to renewable energy sources.
Over the last months and in partnership with our carriers and third-party logistics suppliers, we have extended our pilots on electric trucks to a variety of markets, including China, Brazil, and India, with promising results and plans to expand and further explore. The pilot programs have been done on short shuttle lanes and outbound transport to customers nearby the distribution centers, with approximately 30-40% reduced CO2 e emissions compared to diesel trucks.
Signing a Renewable Power Agreement in Poland 
We have signed a virtual power purchase agreement with Golden Peaks Capital for renewable energy in Poland. Some of the new solar plants are starting to generate energy in 2023, while full capacity is expected to be reached in 2024. This project is a major step forward in our footprint decarbonization, as our plants in Poland are substantial contributors to our Scope 2 emissions. At full capacity, we expect to be able to eliminate approximately 85,000 metric tonnes of CO2 e.
Read more in the Mondelēz 2022 Snacking Made Right Report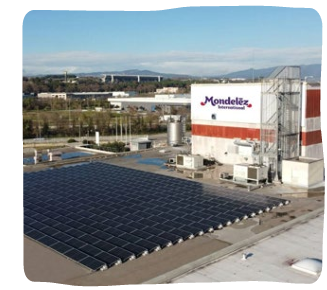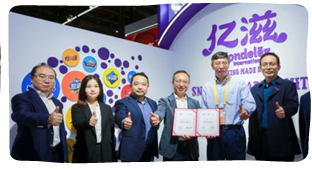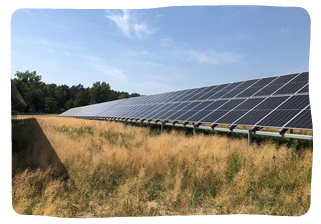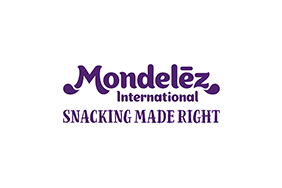 Mondelez International
Mondelez International
Mondelēz International, Inc. (NASDAQ: MDLZ) empowers people to snack right in over 150 countries around the world. With 2019 net revenues of approximately $26 billion, MDLZ is leading the future of snacking with iconic global and local brands such as OREO, belVita and LU biscuits; Cadbury Dairy Milk, Milka and Toblerone chocolate; Sour Patch Kids candy and Trident gum. Mondelēz International is a proud member of the Standard and Poor's 500, Nasdaq 100 and Dow Jones Sustainability Index. Visit www.mondelezinternational.com or follow the company on Twitter at www.twitter.com/MDLZ.
More from Mondelez International