Published 09-21-23
Submitted by Georgia-Pacific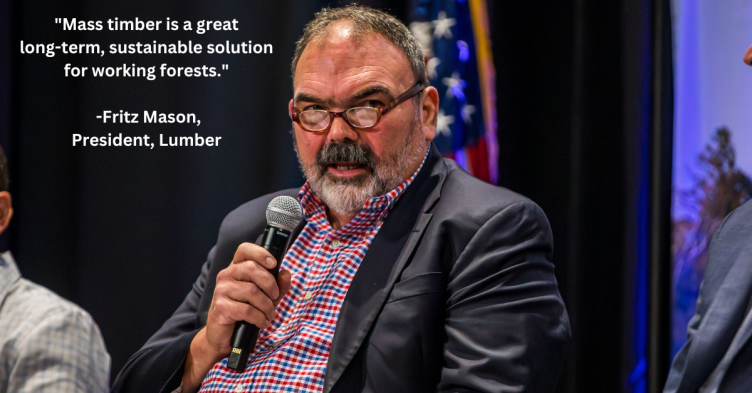 A few weeks ago, I spoke on a panel at the Georgia Forestry Association's Annual Conference in Jekyll Island called "Seedlings to Solutions: Mass Timber's Rise in Georgia" with leaders from Jamestown LP and SmartLam North America discussing the role of mass timber in the sustainability of Georgia's lumber industry.
Mass timber, by definition, is a sustainable building material made from layers of wood, glued together into glulam beams and cross-laminated timber panels (CLT). The benefits of mass timber are numerous, and they include environmental sustainability, speed of construction, waste reduction, and economic advantages.
At Georgia-Pacific, we believe the potential for mass timber and Southern Yellow Pine in Georgia are exponential. We view mass timber as "the sexy calling card" of building with wood. And we're seeing mass timber's rise in popularity reverberate around the industry; because of mass timber promoting wood, the use of light frame construction is on the rise in commercial, non-residential building.
One of the most fascinating benefits of mass timber is its ability to sequester carbon. Trees absorb carbon dioxide from the atmosphere as they grow, and when they are turned into mass timber, that carbon is stored in the building for its lifetime. This makes mass timber buildings a carbon sink, which gives it advantages compared with traditional construction materials.
Another advantage of mass timber is its speed of construction. Because the elements are prefabricated, on-site construction time is greatly reduced. For the 619 Ponce project, which is the largest Southern Yellow Pine mass timber construction in Georgia, we supported Jamestown LP and SmartLam by processing the lumber for the beams and panels at our Albany, Georgia, sawmill – which employs ~ 185 Georgians and contributes ~ $100 million to the Georgia economy.
After processing the logs, we shipped the lumber to Dothan, Alabama where it was fabricated into beams and panels by the team at SmartLam. This prefabbing process, alone, demonstrates the potential economic opportunity for mass timber – as the process included three communities across the southern states, known as the wood basket of the nation. As this construction process grows in popularity – so will its economic impact.
According to Forest Economic Advisors, mass timber construction can potentially expand the consumption of lumber ~ 5% over the next 10 years – which would be huge for Georgia, as we are home to more plantation acres, total timberland acreage and privately-owned timberland acreage than any other state in the nation.
That, along with the ongoing growth of light frame wood construction in non-residential and multi-family segments has the potential to grow the demand for lumber by over four billion board feet, consuming about 16 million tons of logs annually and supporting several million acres of working forest.
Overall, the benefits of mass timber are clear. It is a sustainable, efficient, and beautiful material that is changing the face of architecture and the economics of construction. As more companies and individuals become aware of its advantages, we hope to see a continued increase in the use of mass timber in building projects across the nation.
Over the past couple of years, we've partnered with the Georgia Forestry Foundation on their greater "Seedlings to Solutions" campaign, which is chronicling the story of the growth of mass timber in Georgia, this year. Georgia-Pacific has been a strong supporter of the development of modern mass timber construction through our involvement in the Georgia Forestry Association and Georgia Forestry Foundation, Softwood Lumber Board, WoodWorks and the American Wood Council.
View original content here.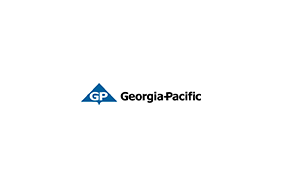 Georgia-Pacific
Georgia-Pacific
Based in Atlanta, Georgia-Pacific and its subsidiaries are among the world's leading manufacturers and marketers of bath tissue, paper towels and napkins, tableware, paper-based packaging, cellulose, specialty fibers, nonwoven fabrics, building products and related chemicals. Our familiar consumer brands include Quilted Northern®, Angel Soft®, Brawny®, Dixie®, enMotion®, Sparkle® and Vanity Fair®. Georgia-Pacific has long been a leading supplier of building products to lumber and building materials dealers and large do-it-yourself warehouse retailers. Its Georgia-Pacific Recycling subsidiary is among the world's largest traders of paper, metal and plastics. The company operates more than 150 facilities and employs more than 30,000 people directly and creates approximately 89,000 jobs indirectly. For more information, visit: gp.com/about-us . For news, visit: gp.com/news
More from Georgia-Pacific