Published 09-21-23
Submitted by Rockwell Automation
Sustainability is front-of-mind for the packaging industry as large companies pursue ambitious objectives to meet consumer demands and achieve higher environmental standards.
To support these efforts, HDG—a machine builder based in Germany and a member of The Packaging Group—is redesigning its machines to help its customers use natural packaging materials, minimize resources, reduce electricity, and monitor energy consumption. And to help make that happen, HDG is making use of Rockwell Automation (NYSE: ROK) industrial automation technologies.
In a recent successful project, HDG helped a large European manufacturer rethink product packaging to increase recyclability and reduce energy consumption. The European manufacturer wanted to transition from traditional laminated film packaging, which is difficult to recycle, to 100% recyclable, paper-based bagging.
HDG, which specializes in the horizontal form, fill, and seal systems used to fill and seal bags, is also working with Rockwell to develop an energy monitoring solution that will help the European manufacturer access and visualize data to reduce energy use. As an early result of this work, HDG has uncovered an opportunity to lower the temperature of the heat used to seal bags—which will reduce energy costs by 20%. The video above provides further insights.
Learn more about this innovation in industrial packaging, and how Rockwell is helping original equipment manufacturers (OEMs) like HDG to re-engineer machines for sustainability.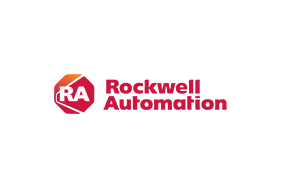 Rockwell Automation
Rockwell Automation
Rockwell Automation, Inc. (NYSE: ROK), is a global leader in industrial automation and digital transformation. We connect the imaginations of people with the potential of technology to expand what is humanly possible, making the world more productive and more sustainable. Headquartered in Milwaukee, Wisconsin, Rockwell Automation employs approximately 29,000 problem solvers dedicated to our customers in more than 100 countries. To learn more about how we are bringing the Connected Enterprise to life across industrial enterprises, visit www.rockwellautomation.com.
More from Rockwell Automation