Published 09-20-23
Submitted by Bonsucro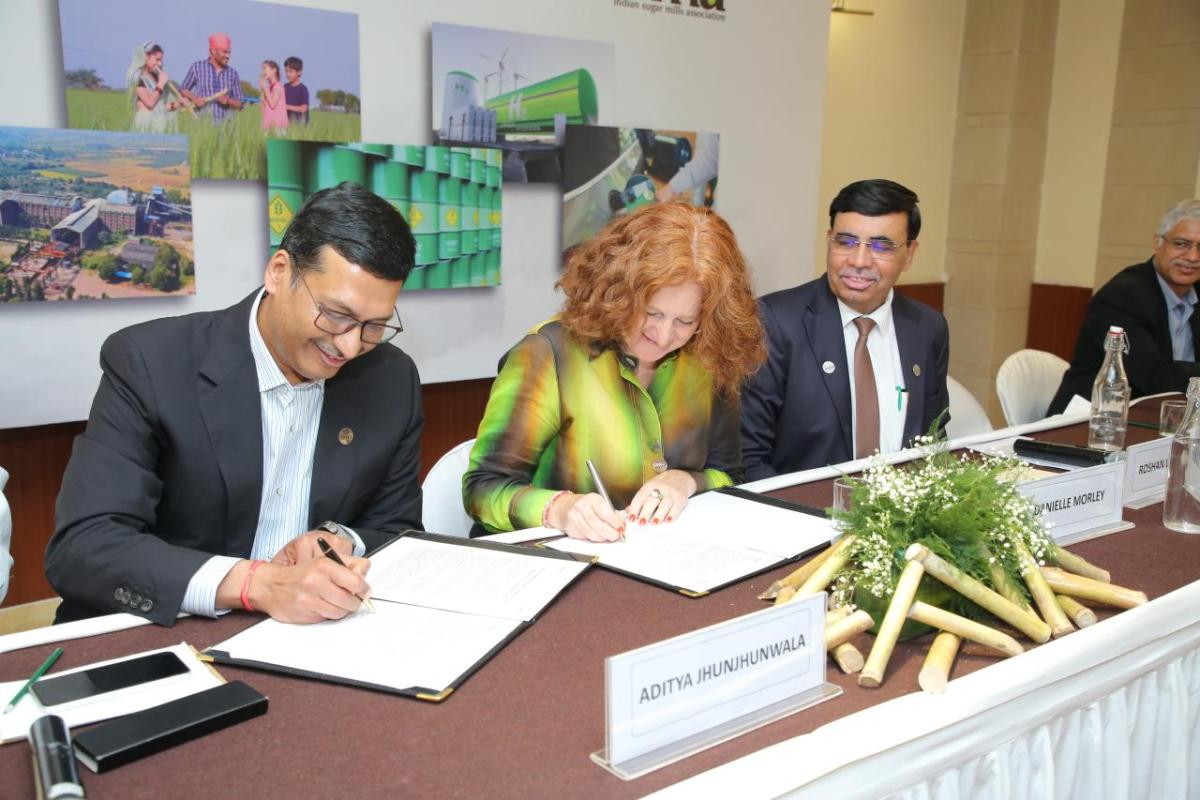 September 20, 2023 /3BL/ - Today Bonsucro, the leading global sustainability platform for sugarcane, and Indian Sugar Mills Association (ISMA) signed a Memorandum of Understanding (MoU), that establishes a partnership between the two apex organisations, to share knowledge and create joint initiatives to accelerate sustainability practices in the Indian sugar industry. The MoU represents a milestone for a collaboration to create a sustainable roadmap for the Indian sugar industry.
Right now, the climate crisis is deepening and sustainability challenges require systemic change. India is one of the worlds top sugarcane producers and is a priority country for Bonsucro. The country is acutely feeling the impact of climate change - the World Resources Institute puts India as the 13th most water stressed country in the world. India is also vulnerable to extreme heat waves which can damage crops, reduce yields and therefore income. There are also health risks of heat stress for farmers and cane cutters working in high temperatures.
Bonsucro's footprint in India has been steadily growing over the years, there are now 35 members in the country, nine of which mills certified against the Bonsucro Production Standard. Organisations under Bonsucro membership are predominantly mills and farmers but Bonsucro also has productive relationships with local representatives of brands such as PepsiCo, Bacardi and Unilever. ISMA is the body representing private sugar mills in India, working towards the development and growth of the sugar industry. By collaborating, ISMA and Bonsucro can create a more sustainable sugarcane sector in India.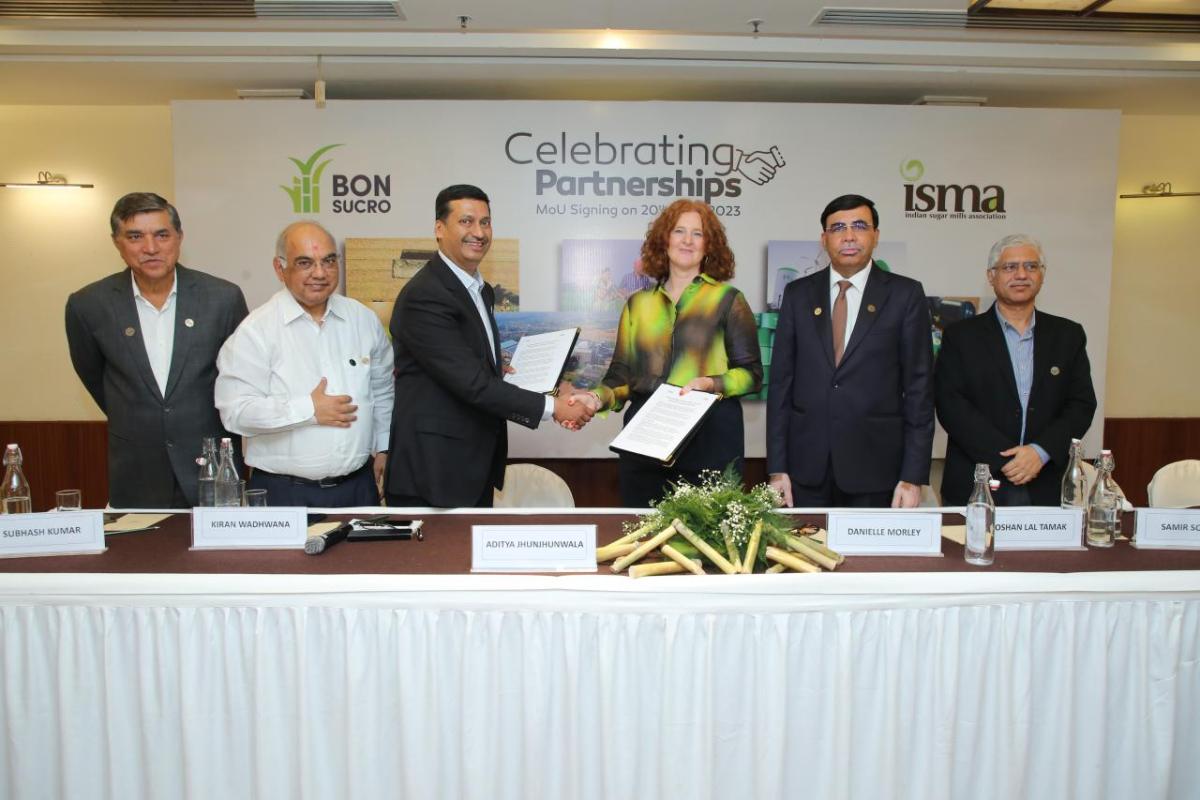 The Memorandum of Understanding includes knowledge sharing, capacity building, sustainability assessments, policy engagement, and advocacy.
Collective action and knowledge sharing are central to Bonsucro's role as a platform for change. The MoU includes an agreement to share best practices and research findings in relation to sustainable sugarcane and bioenergy production. This will include Bonsucro's existing tools as well as producing new resources created for the local context, relating to efficient agricultural practices, water conservation, waste management, and energy optimisation techniques.
To drive sustainability across the sector, access to training and accurate, relevant resources are essential. By collaborating with ISMA, Bonsucro plans to organise joint workshops and seminars to increase the capacity of staff working in sugar mills as well as farmers and broader stakeholders. These initiatives will focus on improving the environmental impact of sugarcane and strengthening the social approaches to sugarcane cultivation and processing as well as bioenergy production.
ISMA and Bonsucro will work together to develop and implement sustainability assessment frameworks for the Indian sugar industry. This will involve conducting regular evaluations to measure the environmental, social, and economic performance of sugar mills, benchmarking against industry standards, and providing recommendations for improvement.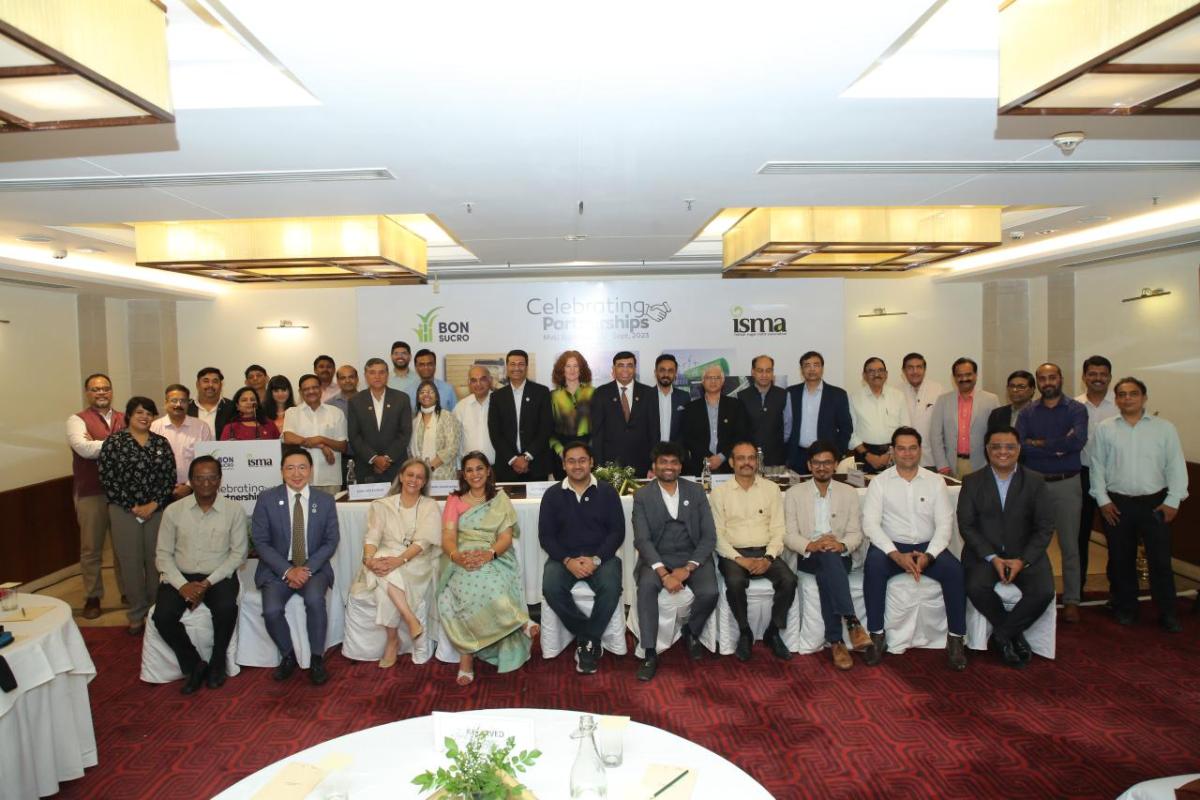 Commenting on MoU, Mr Jhunjhunwala, President of ISMA said, "Today we are starting a partnership for the planet, a partnership for our industry and for the recognition it deserves. Sugar and sustainability go hand in hand, no other crop has more potential to be a force of good for the planet as sugarcane whether it is through bio-power, bio-ethanol or other forms of bioenergy and with this partnership with Bonsucro we hope that these don't just remain words but also translate into certifiable, verifiable reality so that both the farmer and industry can benefit from their contributions to the planet."
The MoU was signed at a lunch event in New Delhi on 20 September, attended by ISMA, Bonsucro members, and other stakeholders. This took place ahead of the Sugar and Bioenergy Conference on 21 and 22 September. Bonsucro's CEO, Danielle Morley, will speak at the event about how sustainable sugarcane can help create a net zero future at the conference.
Speaking about the formalisation of the relationship between Bonsucro and ISMA, Danielle Morley, said, "India is rapidly changing and as the sugarcane sector looks to the future, knowledge-based collaborations like this are essential. By working more closely with ISMA, Bonsucro can support the Indian sugar and bioenergy sector to achieve net zero targets and contribute to the 2030 Sustainable Development Goals."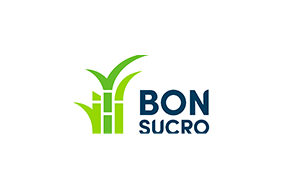 Bonsucro
Bonsucro
Bonsucro is the global sustainability platform for sugarcane, one of the world's most important crops. Its purpose is to collectively accelerate the sustainable production and uses of sugarcane - for farmers, millers, buyers, and end users. It convenes its members and other partners to address critical challenges in the sugarcane sector, and drive performance and impact through its system of sustainability standards for sugarcane.
Bonsucro works across all sugarcane products and derivatives – sugar, ethanol, molasses, and bagasse. It also works across both traditional and newer market sectors, from sugar and alcohol to biofuels and bioplastics.
Bonsucro manages a community of more than 280 members in over 50 countries from across the sugarcane supply chain, representing 27% of production and 20% of buyers – from farmers and millers to traders and end users.
More from Bonsucro