Published 09-20-23
Submitted by Walgreens Boots Alliance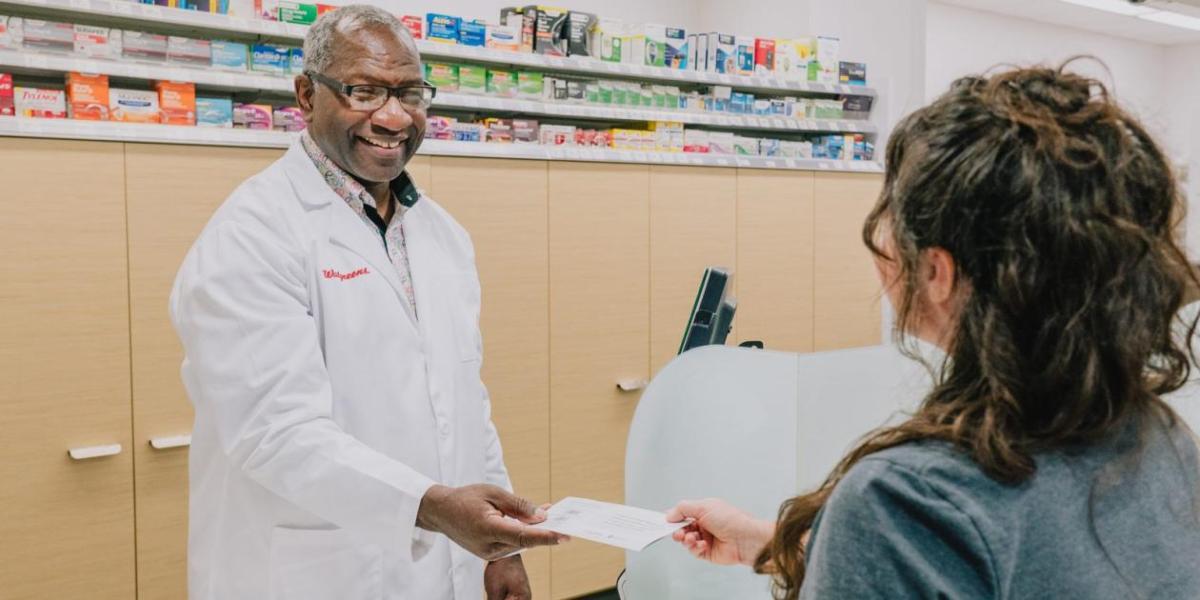 Originally published by Walgreens Boots Alliance
By Sarah Cason
Pregnancy can be a difficult path. It comes with physical changes, emotional stressors, and oftentimes, financial burdens—especially for women who lack proper access to healthcare.
For ten years, Walgreens has partnered with Vitamin Angels to donate 1% of all retail vitamin and supplement sales, providing life-changing vitamins to nearly 400 million at-risk women and children in 65 countries and all 50 U.S. states. By August 2025, the aim is to bring that number to 500 million women and children globally.
In 2021, Walgreens and Vitamin Angels combined efforts to introduce a prenatal vitamin pilot program to women in the U.S., distributing prenatal vitamins and nutrition education information to expecting mothers. This summer, to build upon the pilot's initial success, the program expanded to 12 additional markets and nearly 400 additional stores across the U.S. and Puerto Rico.
Accessibility was also expanded, including a direct ship option to women in select eligible zip codes. Some Walgreens pharmacies that offer the prenatal vitamins are now located within health systems such as hospitals and medical office buildings.
"Our partnership started in 2013 to continue Vitamin Angels' momentum of improving maternal health in local underserved communities. Walgreens has been a fantastic partner in scaling this effort to create a long-term, sustainable program that reached even more women across the country," says Jessica Karas, director of development operations at Vitamin Angels.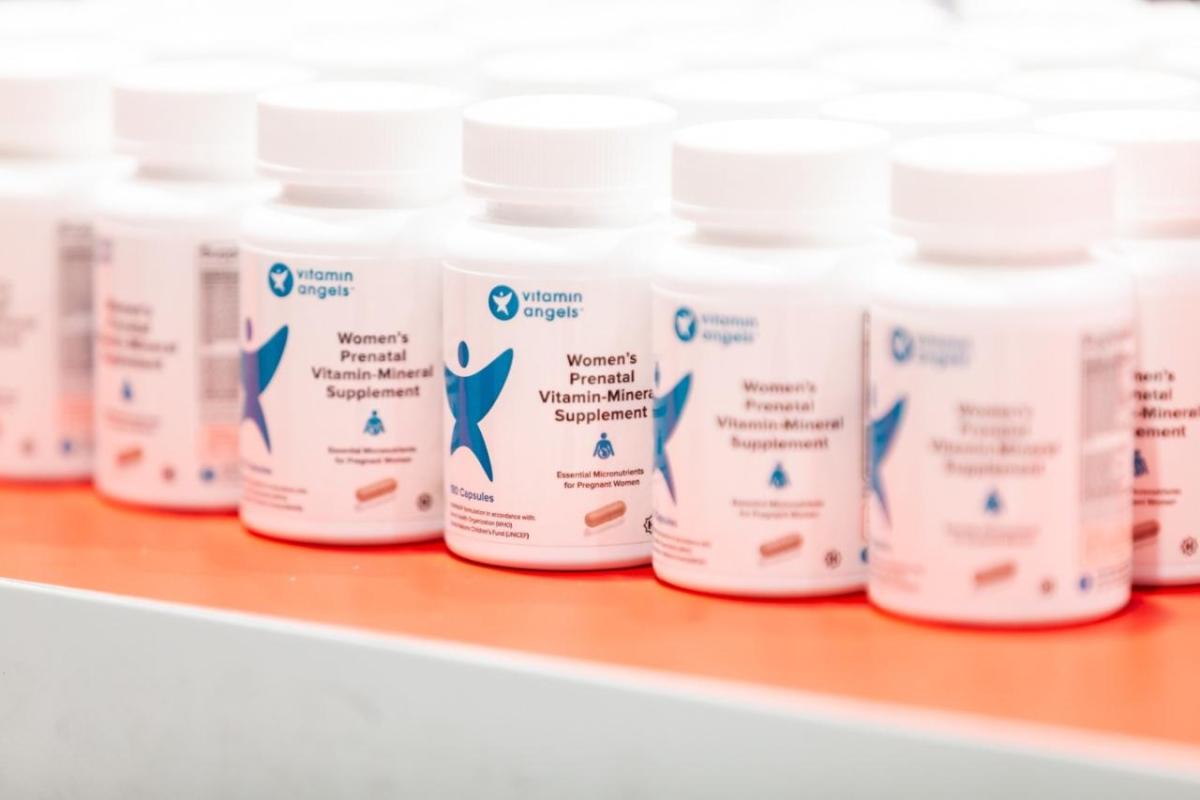 Supporting maternal health at home
Today, there are approximately 1 million underserved pregnant women in the United States with limited to no access to prenatal vitamins. Barriers to accessing these supplements can be due to a range of factors, including gaps in insurance coverage during pregnancy, lack of transportation, poverty and unemployment.
"When a mother finds out she's expecting, it comes with so many changes, both physical and emotional," says Robyn Williams, mother of two and regional healthcare director for Walgreens Gulf Coast, an area where the pilot has expanded in recent months. "And then some mothers are faced with financial challenges that can be incredibly stressful. It doesn't have to be like that. Healthy pregnancies are within reach. And we want to make sure their journey is as seamless as possible."
Now that the program has expanded to markets determined to be in need of more substantive maternal health support, more underserved pregnant women can pick up a free bottle of Vitamin Angels prenatal vitamins. Community partners play a key role in the pilot program by distributing free informational vouchers and spreading the word throughout their communities to pregnant women. Women can redeem vouchers in-store or online depending on their markets' eligibility, but they can also walk into a participating Walgreens store to pick up vitamins by simply asking their local pharmacist.
This third phase of the pilot launched June 1, 2023. So far, the demand for prenatal vitamins has skyrocketed: There have been more than 1,900 voucher redemptions to date.
Right now, Vitamin Angels reaches 250,000 American women a year, and with Walgreens' help, the plan is to double that number—to reach 500,000 women annually—by Dec. 31, 2024.
Refining the process for success
During the past two years, the program has grown and evolved to make access to essential nutrients even easier with a direct ship option in select eligible zip codes for women unable to visit a Walgreens store. This benefit is critical for women who don't have access to a car or convenient transportation.
"Based on the feedback we received, lack of transportation was almost unanimous among the women we spoke to," explains Karas.
The free prenatal vitamins are also available in some health systems with Walgreens pharmacies onsite. Now, medical professionals familiar with their patient's histories can also educate them about the benefits of participating in the prenatal program and provide them with vouchers to redeem during their appointment.
"One of the most exciting developments in this phase has been the inclusion of Walgreens pharmacies within health systems," says Alethia Jackson, senior vice president, ESG and chief DEI officer at Walgreens Boots Alliance. "After patients receive prenatal care, their immediate next step can be to visit the pharmacy onsite and receive vitamins. It's a full circle moment that takes one thing off the plate for expecting mothers and entrusts them with a local pharmacist for any further support they need on their pregnancy journey."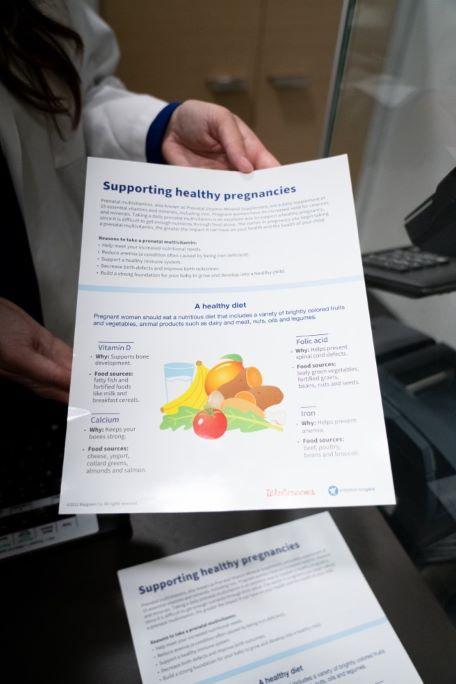 Making a lifelong impact
If anyone knows firsthand the importance of prenatal vitamins, it's Hope Tran. Not only is she a Walgreens specialty pharmacist, but she's also expecting her second child.
"Nutrition plays a huge role in pregnancy, I know that firsthand. A typical diet doesn't necessarily contain all the vitamins that my baby and I need," Tran says. "So I know that when I take my prenatal vitamins every day it'll supplement what I eat and boost the likelihood that the pregnancy will be a healthy one."
According to the Mayo Clinic, taking a daily prenatal vitamin greatly improves a mother's health and a baby's development, both in-utero and post-delivery, often increasing the child's birth weight and improving functions in their brain and spinal cord. The nutrients found in prenatal supplements, such as vitamin D, can reduce the risk of preeclampsia, gestational diabetes, preterm birth or C-section delivery.
Pregnant women are supplied with six months of Vitamin Angels' prenatal vitamins, and they can request more if needed. The end goal is to ensure a health pregnancy and start at life for families in communities that haven't received this kind of support in the past.
"Being a part of this partnership with Vitamin Angels gives me a great sense of pride," says Williams. "Really, what can be more important than giving babies and mothers nutritional support? It starts them on a foundation for a healthy life."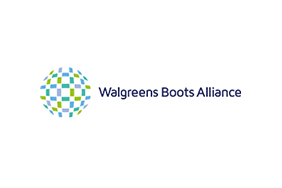 Walgreens Boots Alliance
Walgreens Boots Alliance
Walgreens Boots Alliance (Nasdaq: WBA) is an integrated healthcare, pharmacy and retail leader serving millions of customers and patients every day, with a 170-year heritage of caring for communities.
A trusted, global innovator in retail pharmacy with approximately 13,000 locations across the U.S., Europe and Latin America, WBA plays a critical role in the healthcare ecosystem. The company is reimagining local healthcare and well-being for all as part of its purpose – to create more joyful lives through better health. Through dispensing medicines, improving access to a wide range of health services, providing high quality health and beauty products and offering anytime, anywhere convenience across its digital platforms, WBA is shaping the future of healthcare.
WBA employs more than 325,000 people and has a presence in nine countries through its portfolio of consumer brands: Walgreens, Boots, Duane Reade, the No7 Beauty Company, Benavides in Mexico and Ahumada in Chile. Additionally, WBA has a portfolio of healthcare-focused investments located in several countries, including China and the U.S.
The company is proud of its contributions to healthy communities, a healthy planet, an inclusive workplace and a sustainable marketplace. WBA has been recognized for its commitment to operating sustainably: the company is an index component of the Dow Jones Sustainability Indices (DJSI) and was named to the 100 Best Corporate Citizens 2022.
More from Walgreens Boots Alliance