Published 09-20-23
Submitted by DICK'S Sporting Goods
Originally published on DICK'S Sporting Goods Sideline Report
In Pahokee, Florida, football means everything. It's not just a sport; it's a way of life. Playing on the Pahokee High School football team allows young men to learn valuable life lessons and chase their dreams of playing football in college and beyond. The experiences they gain on the gridiron teach them resiliency and the belief that they can achieve anything.
"With some of the stuff that I went through while playing football growing up, I feel like I can get through anything," said Pahokee High School head coach Matthew Sparrowhawk.
The football team serves as a family for a lot of the players. Their pregame ritual is a team meal, bringing players and coaches together before each game to fuel up and develop camaraderie.
During the team meal before the first game of their 2023 season, Pahokee Athletic Director Lashonda Baldwin was presented with a note and went to the middle of the cafeteria to read it out loud. Anticipating a small grant, Baldwin had to catch herself as she read that The DICK'S Sporting Goods Foundation was presenting Pahokee High School with a grant for $75,000 as part of the 75for75 Sports Matter Grant Program.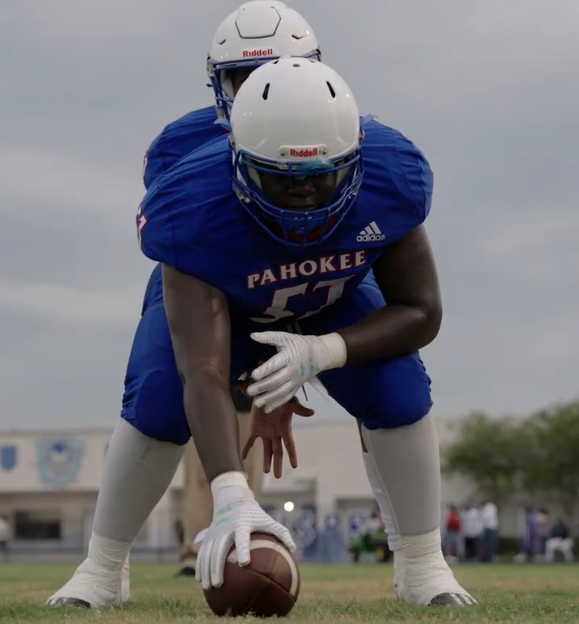 The players cheered and got excited just thinking about the impact this would have on the program as they continued their meal together. Their excitement carried over onto the field as the team got to play the game they love in front of their town, which was beaming with pride.
Baldwin has been a driving factor in the football team's success inside the classroom. She made it a point to prioritize academic success in addition to athletic success. Her actions have helped lead the team to a graduation rate of over 95% in each of the last five years.
"The more I give the kids, the more they see that someone cares," Baldwin said about her philosophy.
Given the community's location along the shores of Lake Okeechobee, a lot of the grant will help with basic transportation costs to allow Pahokee to play road games against the competition they deserve. In addition to transportation, more funds can be dedicated to those pregame meals that bring the team together and make it feel like the family it truly is.
"We look for sponsorships, but we don't have the economic development out here," said Pahokee High School principal Dwayne Dennard. "We push (the students) up to the atmosphere, and this grant helps them get to those stars."
To learn more and support the 75for75 Sports Matter Grant Program and The DICK'S Sporting Goods Foundation, visit www.sportsmatter.org.
For media inquiries related to this story, contact press@dcsg.com.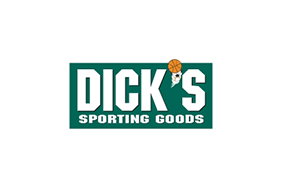 DICK'S Sporting Goods
DICK'S Sporting Goods
Founded in 1948, DICK'S Sporting Goods is a leading omni-channel sporting goods retailer offering an extensive assortment of authentic, high-quality sports equipment, apparel, footwear and accessories. As of October 30, 2021, the Company operated 734 DICK'S Sporting Goods locations across the United States, serving and inspiring athletes and outdoor enthusiasts to achieve their personal best through a combination of its dedicated teammates, in-store services and unique specialty shop-in-shops dedicated to Team Sports, Athletic Apparel, Golf, Outdoor, Fitness and Footwear.
Headquartered in Pittsburgh, DICK'S also owns and operates Golf Galaxy, Field & Stream and Public Lands specialty stores, as well as GameChanger, a youth sports mobile app for scheduling, communications, live scorekeeping and video streaming. DICK'S offers its products through a dynamic eCommerce platform that is integrated with its store network and provides athletes with the convenience and expertise of a 24-hour storefront.
For more information, visit the Investor Relations page at dicks.com.
More from DICK'S Sporting Goods