Published 09-20-23
Submitted by Alkermes
The Alkermes Pathways Research Awards are open for applications! This program is open to all early-career investigators studying bipolar disorder or schizophrenia.
With millions of people impacted by neurological disorders, more research is urgently needed to advance science in this area. The Alkermes Pathways Research Awards® program is designed to support the next generation of researchers who are working on the front lines to advance understanding of diseases in the field of neuroscience. This year's application cycle is now open.
The Alkermes Pathways Research Awards program provides opportunities for individual grants of up to $100,000 per research project for early-career investigators focused on research relating to schizophrenia or bipolar disorder. Watch this video to learn more and visit the Alkermes website to apply. https://www.alkermes.com/research-and-development/pathways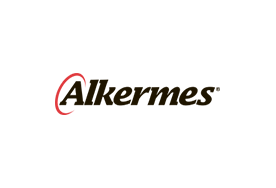 Alkermes
Alkermes
Alkermes plc is a fully-integrated, global biopharmaceutical company developing innovative medicines in the fields of neuroscience and oncology. The company has a portfolio of proprietary commercial products focused on alcohol dependence, opioid dependence, schizophrenia and bipolar I disorder, and a pipeline of product candidates in development for neurological disorders and cancer. Headquartered in Dublin, Ireland, Alkermes plc has an R&D center in Waltham, Massachusetts; a research and manufacturing facility in Athlone, Ireland; and a manufacturing facility in Wilmington, Ohio. For more information, please visit Alkermes' website at www.alkermes.com.
More from Alkermes