Published 09-19-23
Submitted by T-Mobile
A year since first interviewing small business owner Carlos Castro about how T‑Mobile's 5G business internet and phone plans helped him innovate and evolve during the most difficult times of the pandemic, we asked his take on the current state of Hispanic small businesses and why he thinks celebrating Hispanic Heritage Month is more important than ever.
It's been one year since we last spoke to Carlos Castro about his business, Todos Neighborhood Market, and his excitement over recently opening a second location in his home of Northern Virginia. Carlos had come out the worst of the pandemic with his beloved business not only intact, but thriving, something that he says was not easy to achieve and was made possible thanks to his understanding of the evolving technologic landscape that could facilitate his growth with T-Mobile's Business Group's help.
"I'm excited to speak about the state of things in our community, especially during Hispanic Heritage Month, because I think it's as important as ever to celebrate a time that recognizes that we exist," says Carlos. "It recognizes that we have something to contribute, and I know we have a lot that we can offer to both our community and the economy of our country. So this year, to me, it's even more important than ever before because people hear so many negative things, and we need to put out the positive."
Always a businessman at heart, Carlos had focused his entrepreneurial efforts on opening a supermarket that specialized in niche foods for members of the diverse residents where he resides in Northern Virginia. Knowing how food brings people together, he says he always envisioned the market as being a hub for networking and support for the community.
After overcoming the most trying economic times during the pandemic, his story was an important testament to the resilience of Hispanic small business owners in the face of adversity. It was also an example of the positive outlook that the United States Hispanic Chamber of Commerce has reported from the business community at a time when the nearly 5 million Hispanic-owned businesses in the United States contributed more than $800 billion annually, and made up nearly one in four businesses in the county.
Carlos fled to the United States from El Salvador in the 1980s during the country's civil war. He opened the first Todos Supermarket in 1990 to cater to Northern Virginia's growing Hispanic population with roots in Latin America. For Todos Neighborhood Market, the pandemic magnified the importance of clear and timely communication among store managers, employees and other team members. As founder and CEO of the supermarket, Carlos has about 180 employees in its two locations, and he says T-Mobile's 5G business internet and phone plans proved vital to communicating business priorities, working with vendors and running an efficient operation.
Despite new challenges affecting small businesses, Carlos' positivity about the future remains bright, and we caught up with him again at the start of this year's Hispanic Heritage Month — Sept. 15 – Oct. 15 — to get his personal perspective on how things have changed and to hear why he thinks it's more important than ever to support Hispanic owned businesses.
How has business been since we last spoke? How are you and your employees doing a year later?
Business continues to grow and we continue to see opportunities. I think Covid helped us realize how important it is to love our neighbors and to make sure during hardship we are proud of who we were. My team did so much to protect the community and protect me even as someone in his late 60s. Actually, I just gave them a bonus. We call it the Covid bonus! We had our first company gala in four years, and then I announced to them that they all were getting a bonus for surviving the pandemic by working together to try to protect each other and protect our community. I think we're a better society for having gone through it and I still see opportunities. We're still fighting to make sure that tomorrow is a little better than today. It's a battle, but it's a battle we enjoy.
What do you see as the biggest challenge today as a small business?
I think living a normal life today is more difficult for reasons other than the pandemic now because inflation is so high. We have kept raising salaries and at times it doesn't seem to ever be enough.
In the economic environment that we are living now, as much as I hate to talk about the negative, I've seen shoplifting increase dramatically. A lot of companies have lost money from it. It's why when you go to a store and notice things that were kept out in the open are now under their lock because people feel desperate and risk taking what they need.
Even the cost of doing minor repairs has changed. Inflation is really something that has us all worried, businesses and residents, because you go to the supermarket to try to get food, and now you're spending two or three hundred dollars on something that not long ago cost sixty to seventy five dollars.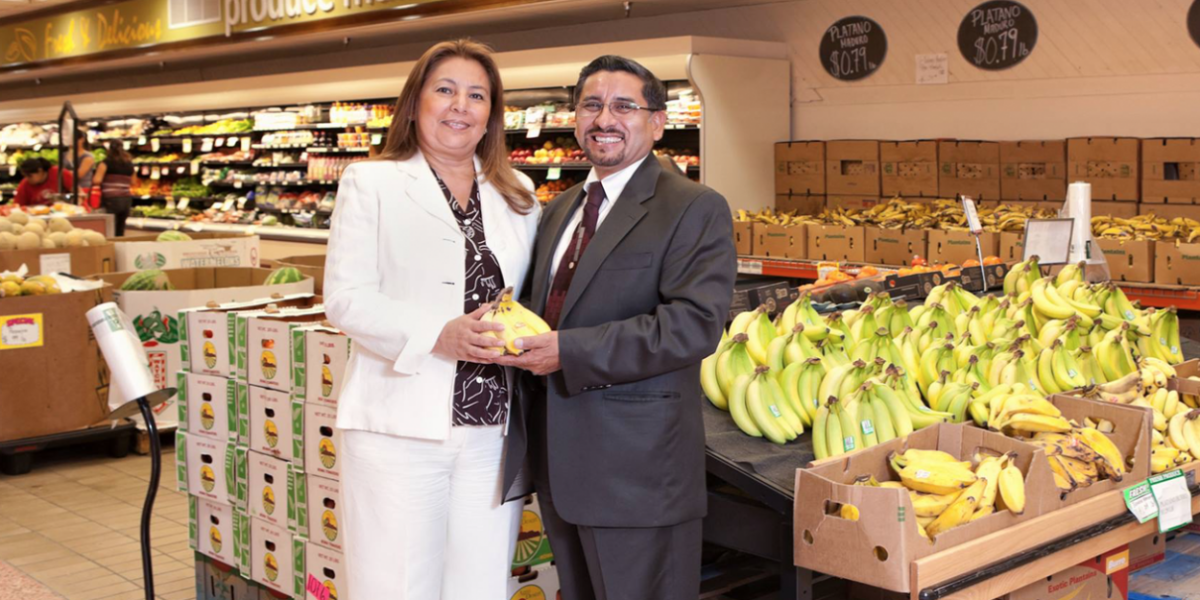 What would you want to say to small Hispanic businesses owners starting out today?
We have a call to action to help each other and to make sure that we are supporting each other in our own environments, such as in a company, to treat each other like family. It's even more important today. With all the challenges I mentioned of inflation and the political climate, I'm constantly keeping an eye on things to make sure that we're adjusting the salaries where we need to adjust them, sometimes two and three times in three months, to make sure that we all can live in an honorable way.
Of course, I hope things improve soon, but either way we cannot afford to give up. Many of us come from poor countries, we know what it is to struggle. I saw the pandemic close a lot of small businesses, but more are surviving and trying to evolve. What's difficult is that some businesses that were viable before the pandemic are unable to remain successful in the same ways. With all the changes in the economy and what's going on in the market that is evolving so rapidly, it's made it more difficult for small businesses to use the old models for success.
But the thing that I need to emphasize is don't give up. If the business is failing, find ways to innovate because you're already an entrepreneur. You just need to reinvent yourself and find a solution to what you have in your hands. We opened the second supermarket location last year and because of the increased cost of labor and maintenance due to inflation, the numbers that we were working with no longer work today. So, we're trying to figure out how we're going to make sure that from now on we can make them work and we are doing more marketing and trying the best we can to reshape our future. And that's for any industry. The world is changing as we speak but you can evolve too.
Giving up is not an option. We have to keep in mind that we owe it to ourselves and to our community — now more than ever, our community needs our support. Being such a large minority group, we have a lot of power in our hands if we actively participate in our community, and I cannot ask our business community enough for that support because it's so much needed at this time. My experience has been that the more you give, the better the results you get.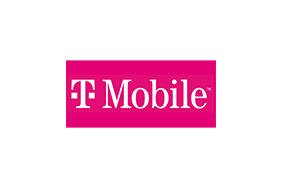 T-Mobile
T-Mobile
T-Mobile US Inc. (NASDAQ: TMUS) is America's supercharged Un-carrier, delivering an advanced 4G LTE and transformative nationwide 5G network that will offer reliable connectivity for all. T-Mobile's customers benefit from its unmatched combination of value and quality, unwavering obsession with offering them the best possible service experience and undisputable drive for disruption that creates competition and innovation in wireless and beyond. Based in Bellevue, Wash., T-Mobile provides services through its subsidiaries and operates its flagship brands, T-Mobile, Metro by T-Mobile and Sprint. For more information please visit: https://www.t-mobile.com/news.
More from T-Mobile