Published 09-15-23
Submitted by MilliporeSigma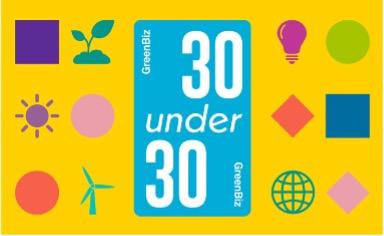 With a commitment to reducing the environmental impact of packaging and collaborating with colleagues and customers to achieve sustainability goals, Dustin Andre, product and packaging sustainability specialist at the Life Science business of Merck KGaA, Darmstadt, Germany, which operates in the U.S. and Canada as MilliporeSigma, has been named to GreenBiz's 30 Under 30 List.
"Young leaders in the sustainability field are rare—being chosen among many professionals across various fields who are paving a path toward a greener future is a great honor," said Andre. "I am also happy my team's work receives recognition and that GreenBiz is showcasing the need for continuous packaging improvement."
GreenBiz recognized Andre's passion and appreciation for the environment, including his most impactful contribution to helping MilliporeSigma find more sustainable packaging solutions in his awardee profile. 
"What interests me is how fast the sustainable packaging industry is evolving," said Andre. "There are new findings every day concerning materials, methods and manufacturing enabling me to be a continuous learner about the latest innovations, such as the applications of replacement sustainable materials."
Paving the way toward a greener future, Andre led the launch of MilliporeSigma's Greener Cooler pilot, which introduces a more sustainable alternative for cold chain shipments. Judges particularly acknowledged this effort. "I have been working on this project for roughly three years, and it's taken many twists and turns. At the start of the program, I was not a cold-chain specialist, but now, after what I have learned and the challenges my team and I have overcome, I feel confident as a subject matter expert in the area," said Andre. "Though challenging, we have kept great momentum to find a solution for more sustainable shipments for our Life Science business without sacrificing any quality from our products"
The Greener Cooler program is soon to expand to major distribution centers in the U.S. and Europe. The program is expected to replace 130,000 pounds of expanded polystyrene, known to be difficult to recycle, which is equivalent in volume to over four jumbo jets shipped from U.S. distribution centers annually. "I am dedicated to investigating ways of improving packaging to expand our sustainability impact. In addition to working on projects within the company, I serve as an internal packaging sustainability consultant and meet with teams regularly to guide them on further improvements," said Andre.
Continuously seeking to hone MilliporeSigma's competitive edge, a part of his everyday routine, Andre makes it a point to devote a portion of his day to reading the latest sustainability change articles—and recommends aspiring sustainability leaders do the same.
"Keep learning, investigating what developments are out there or emerging in the sustainable packaging space and then spread your knowledge," said Andre.
To learn more about how MilliporeSigma holistically integrates greener solutions into every stage of a product's life cycle and drives improvement in the sustainability of its packaging, visit the company's Sustainability & Social Business Innovation webpage.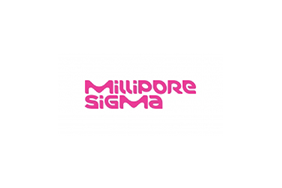 MilliporeSigma