Published 09-15-23
Submitted by The Consumer Goods Forum
The Consumer Goods Forum Global Summit Executive Summary - Kyoto 2023
Over 1,000 CEOs and executives from the world's leading companies convened in Kyoto this June for the Consumer Goods Forum's Global Summit, our annual membership gathering to set priorities and move forward as one. The 64th edition of the event, taking place at the historic venue where the Kyoto Protocol was signed in 1997, came at an especially crucial moment.
As climate change, political conflicts and other disruptions continue to disrupt the supply chain, companies must ensure that consumers retain access to the goods that support and improve their lives. While the scale of the challenges we face is unprecedented, they are also shared – so approaches to tackling them must also be collaborative. This imperative was reflected in the edition's theme: Pursuit of Harmony in Turmoil: Working Together to Make a Difference.
The 2023 programme was built around four key pillars of global retailing and manufacturing: Business Growth in Global Crisis, Accelerating Tech & Innovation, People & Retail, and Business Progress in Sustainability. Over the course of two days of focused conversation on these topics — including presentations by industry leaders, respected academics, a superstar actor and a 16-year-old C-suite executive — a few common threads emerged.
Speakers frequently returned to the importance of collaboration among businesses and across sectors on pre-competitive issues such as decarbonisation and the circular economy. They also emphasised the role of the digital transformation in supporting these goals, as well as improving supply chain resilience and efficiency. Excitement gathered around emerging aspects of the digital landscape, such as retail media networks and generative AI. All discussions led to the conclusion that the decisions made by industry leaders have significant impact on the future of people and the planet. 
"What better country to find inspiration from than Japan, because harmony is the very essence of the culture here, collaboration one of its core values," said CGF Managing Director Wai-Chan Chan in his opening address, noting the significance of the venue to the CGF's climate agenda. "So it's fantastic that we're all here."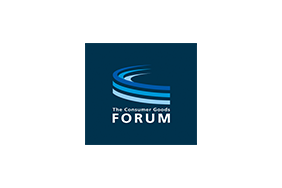 The Consumer Goods Forum
The Consumer Goods Forum
The Consumer Goods Forum ("CGF") is a global, parity-based industry network that is driven by its members to encourage the global adoption of practices and standards that serves the consumer goods industry worldwide. It brings together the CEOs and senior management of some 400 retailers, manufacturers, service providers, and other stakeholders across 70 countries, and it reflects the diversity of the industry in geography, size, product category and format. Its member companies have combined sales of EUR 3.5 trillion and directly employ nearly 10 million people, with a further 90 million related jobs estimated along the value chain. It is governed by its Board of Directors, which comprises more than 50 manufacturer and retailer CEOs. For more, please visit: www.theconsumergoodsforum.com.
Join our global community to stay abreast of the latest news on how the consumer goods industry is working together efficiently for positive change and building better lives through better business: Twitter, LinkedIn, YouTube.
Contact:
Lee Green
Director, Communications
+33 1 82 00 95 70
Louise Chester
Communications Officer
+33 1 82 00 95 91
More from The Consumer Goods Forum