Published 09-14-23
Submitted by Owens Corning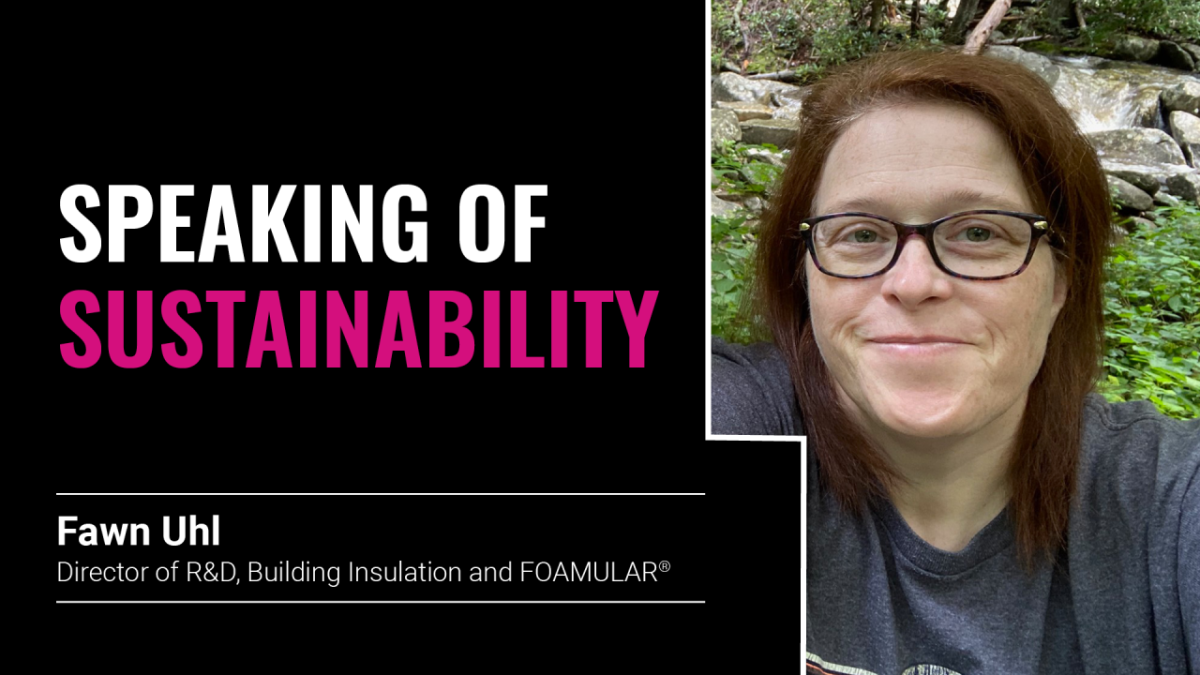 Originally published in Owens Corning's 2022 Sustainability Report
With a background in chemistry, Fawn Uhl brings a unique perspective to Owens Corning's research and development initiatives. As she works to bring innovative products to the market, Fawn also seeks out the unique perspectives of her colleagues. Fawn has been with Owens Corning for nearly 19 years, 16 of them in our Insulation business. In that time, she has worked with a diverse group of people who bring their knowledge and expertise to the product design process. In her years at Owens Corning, Fawn has seen sustainability become an increasingly important part of product innovation, and she talks about the importance of maintaining the connection between the two.
We're bringing diverse thinking and diverse people together to deliver impactful solutions.
On how product innovation has evolved over time 
We've definitely done a lot more to be aware of what we're putting into our products. We are using the Ecodesign Strategy Wheel to look at the impact of our products, not only for our manufacturing process, but for the environment beyond Owens Corning. We have gone beyond whether we can manufacture it cost-effectively and whether we're meeting the requirements related to materials of concern. We've evolved into asking if we are being better stewards of the environment. It's been a whole evolution over time, which has been really good.
On the connection between product innovation and sustainability 
Innovation is really where we're looking at growth opportunities to differentiate ourselves and our product lines, and it has to go hand-in-hand with stewardship. When we do that, we are looking at the impact to Owens Corning, how we're making the product, and what is it doing to the to the environment. When I look at insulation from a product development perspective, almost everything we're doing is tied to energy efficiency. And if I'm putting it into a home, we need to think about VOCs and things of that nature. We're always going to look at that stewardship piece, and really think about those long-term environmental impacts. Owens Corning has the right support systems in place to drive sustainable product innovation.
On what sets Owens Corning's approach to sustainability apart 
Companies define sustainability in different ways. I think at Owens Corning, it's really ingrained in what we do. We actually have the processes and procedures in place. We have these tools that we can use, and we are really pragmatic about how we go about doing this. Over the last few years, I've gotten more involved with bringing in the building science team and thinking more broadly about how it all plays together. We're bringing diverse thinking and diverse people together to deliver impactful solutions. That's really what keeps me here — the people and the ability to leverage their knowledge and try something that could be a game changer or deliver new value or impact people in a different way.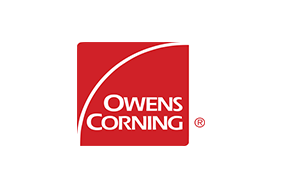 Owens Corning
Owens Corning
Owens Corning is a global building and construction materials leader committed to building a sustainable future through material innovation. Our three integrated businesses – Composites, Insulation, and Roofing – provide durable, sustainable, energy-efficient solutions that leverage our unique material science, manufacturing, and market knowledge to help our customers win and grow. We are global in scope, human in scale with approximately 19,000 employees in 31 countries dedicated to generating value for our customers and shareholders and making a difference in the communities where we work and live. Founded in 1938 and based in Toledo, Ohio, USA, Owens Corning posted 2022 sales of $9.8 billion. For more information, visit www.owenscorning.com.
More from Owens Corning