Published 09-13-23
Submitted by Crown Holdings, Inc.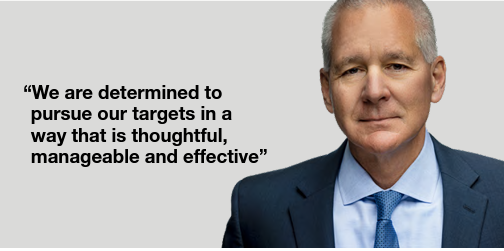 Originally published in Crown Holding's 2022 Sustainability Report
This year, we again hold ourselves accountable to the commitments we have made to stakeholders to move Crown's Twentyby30™ program forward. Now, more than two years into that journey, we need to speak to those commitments and to the progress we have made to this point.
You will see in this report that we are open about where we have progressed and where there is still work to be done. We acknowledge that achieving the aggressive goals we have set, both as a Company and as an industry, takes collective effort. That collaboration cannot be achieved without transparency and communication.
Since launching Twentyby30™ in 2020, our priority has been not just to set goals, but to actively roadmap our work to execute them. It is easy to establish targets, but the challenge is to continue to make progress toward those goals. While that progress cannot always be linear, we are furthering our efforts and are confident in our ability to ultimately meet our goals by 2030. Additionally, as we move through this decade, we are determined to pursue our targets in a way that is thoughtful, manageable and effective.
In 2022, we were able to demonstrate progress against several key areas of the Twentyby30™ program. For example, to support the goals in our Climate Action pillar, we continue to seek out opportunities for renewable energy sources, add major solar installations to existing and new plants and procure large-scale renewable projects. On the topic of circularity, we co-hosted the first Global Aluminium Can Sustainability Summit in partnership with the Can Manufacturers Institute (CMI) and the International Aluminium Institute, which kickstarted important industry conversations. The event brought together all parts of the aluminum supply chain to discuss tactics for driving actionable progress toward the industry's sustainability goals.
We are committed to being mindful in the procurement of our raw materials, and in 2022, we took steps to receive certification from the Aluminium Stewardship Initiative (ASI) for our beverage can operations in Mexico, validating that we are operating ethically within the supply chain as we source our materials. This verification comes after our Brazilian operations' ASI certification and will be followed by similar efforts in several of our operating regions.
In addition, we have elevated our involvement with key organizations to actively support the global progress against climate change. We made commitments to both the United Nations Global Compact (UNGC) and the CEO Water Mandate, which will hold us accountable for implementing more resourceful efficiency measures within our organization and working with our partners on larger goals.
These efforts were noticed by our sustainability peers this year, earning us recognition by Newsweek as one of America's Most Responsible Companies, as well as being included among the 100 Best Corporate Citizens of 2022 by 3BL Media and Forbes' inaugural World's Top Female-Friendly Companies. We are also especially proud to report that Sustainalytics ranked us as a leader in the top 3% of the containers and packaging industry for the third year in a row out of more than 100 global companies reviewed.
As always, I would like to express my gratitude for our teams around the world who are fostering this impactful change and helping us progress toward each of our sustainability goals. It is all of you who, through your creativity, ingenuity, passion and determination, have done the work to advance the Twentyby30™ program. I am proud to share that, although we are a few years from crossing the finish line, we are on the right path and we are not idle. We are progress in motion.
Thank you,
Tim Donahue
President, CEO & Chairman of the Board
To learn more about Crown Holdings's commitment to sustainability, visit our sustainability webpage.
For full details about Crown Holdings's 2022 Sustainability Report, visit here.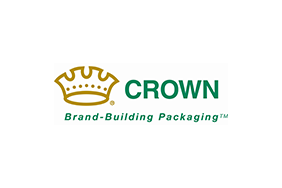 Crown Holdings, Inc.
Crown Holdings, Inc.
Crown Holdings, Inc., through its subsidiaries, is a leading global supplier of rigid packaging products to consumer marketing companies, as well as transit and protective packaging products, equipment and services to a broad range of end markets. World headquarters are located in Tampa, Florida. For more information, visit www.crowncork.com.
More from Crown Holdings, Inc.