Published 09-13-23
Submitted by AllianceBernstein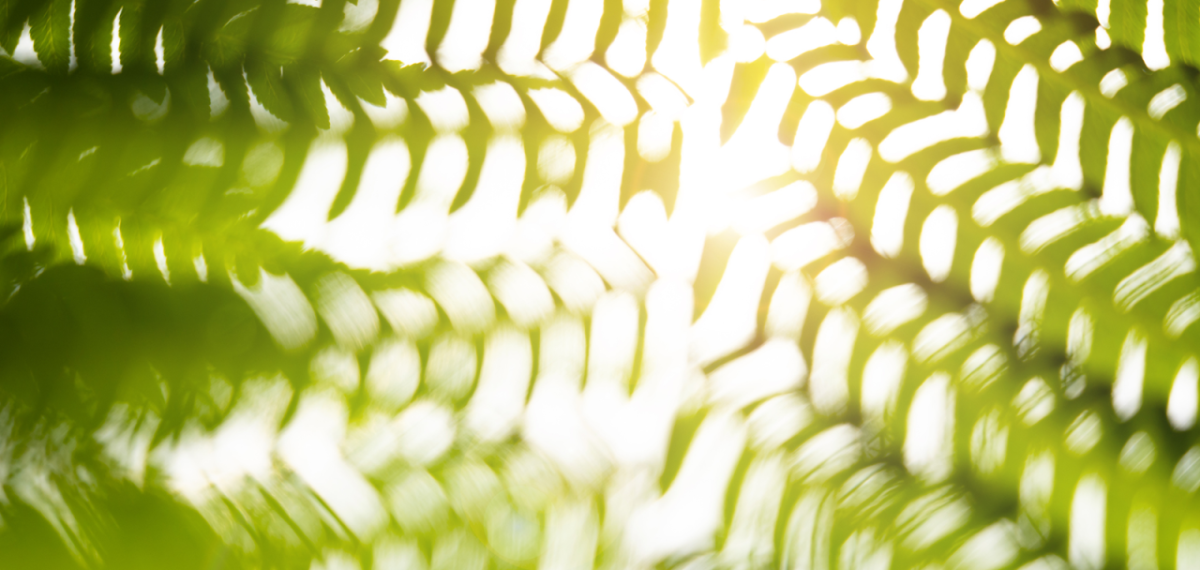 Tiffanie Wong, CFA| Director—Fixed Income Responsible Investing Portfolio Management; Director—US Investment-Grade Credit
Patrick O'Connell, CFA| Director—Fixed Income Responsible Investing Research
Markus Peters| Director of Fixed Income Business Development and Strategy—Responsible Investing
While companies such as clean energy providers and electric vehicle manufacturers bask in the limelight, an entire sector driving the shift to a sustainable world goes largely unnoticed. Step forward the world's banks, indispensable providers of capital and crucial agents of change.
Ask a typical investor about the leading companies in sustainable progress, and chances are you'll hear a string of technology and consumer products names in reply. That's only natural, as many of the stock markets' standout performers feature in these sectors. But for fixed-income investors, the world's banks should rank high on the priority list too.
Banks Are Central to Sustainable Development
Financial companies are large issuers in global debt markets and hence big constituents in fixed-income benchmarks. That makes them a key part of most fixed-income portfolios. Fixed-income investors have an array of bond instruments to choose from across a bank's capital structure (unlike the relatively limited choice of bank equity for shareholders). Sustainable fixed-income investors can select from banks' conventional bonds—via both senior and subordinated debt—and their green, social or sustainability (GSS) bonds.
Banks provide capital for specific green or social projects linked to sustainable objectives, and regularly opt to finance them using GSS bonds, with a whopping US$367 billion issued globally at the end of 2022, Bloomberg reports.
In most countries, it is typically banks—not capital markets—that are the main source of credit. This makes the banks central not only to the clean energy transition and to carbon-reducing initiatives, but also to wider positive social changes.
Banks' Drive to Sustainability Is a Global Phenomenon
While European banks have led the way in sustainable financing initiatives and the issuance of GSS bonds, these examples show how sustainable lending best practices have spread across the banking world:
Empowering women. Canada's Bank of Montreal (BMO) pioneered bonds that support female entrepreneurship, issuing in 2021 a Women-in-Business social bond aligned with: UN Sustainable Development Goal (SDG) 5, "Gender Equality"; SDG 8, "Decent Work and Economic Growth"; and SDG 10, "Reduced Inequalities." Proceeds are allocated to women-owned enterprises, including micro, small and medium-sized businesses, based on a stated aim of supporting an inclusive society with zero barriers and a thriving economy by doubling support for women-owned businesses in Canada.
Driving global development. Itaú, a major retail and commercial bank in Brazil, has been an early emerging-market adopter of GSS bonds. Its Sustainable Bond is flexible and funds renewable energy, micro enterprises and middle-sized enterprises in Brazil's poorest regions. This bond is used as a template for a partnership between Itaú and the International Finance Corporation (a division of the World Bank) to channel additional socially focused funds into Brazil. The bond strongly aligns with SDG 8, "Decent Work and Economic Growth."
Transitioning from bank lending to green bonds. There are many examples worldwide of renewable projects that are first financed by banks, then refinanced in the bond markets. For instance, since the late 1990s, Citibank supported CMI Energía (the largest renewable power generator across Central America) with bank loans in the initial stages of the company's renewable journey. Renewable plants are relatively small, and individually their financing needs cannot justify a green bond issue. After issuing a series of loans to CMI Energía, in 2021 Citibank underwrote a US$700 million green bond deal in the capital markets. This allowed the bank to free up its balance sheet, enabling continued lending for sustainable purposes both to CMI Energía and to other businesses.
Sustainability Begins at Home
Environmentally aware banks are leading in decarbonizing both their own operations and their loan books, and in advising and financing their clients' sustainable developments. Dutch banks have assumed a pioneering role in many respects.
For example, Netherlands lender Rabobank now has explicit criteria for providing green financing. The bank insists that buildings built before 2020 must "belong to the top 15% of national building stock based on primary energy demand" or, if built after 2020, must have an energy consumption score "at least 10% lower than the threshold set for the nearly zero-energy building ('NZEB') requirements in the local market." Rabobank's very direct and specific rules contrast with more nebulous use-of-proceeds requirements that we're seeing in recent green bond issues from industrial companies.
Another Netherlands-based lender, ING, has comprehensive sustainable policies both for helping its clients and for its own loan book, backed by specific targets: a 50% increase in new financing commitments for renewable energy by year-end 2025 compared with 2021; 100% of its commercial real estate portfolio to have an A energy label by 2030; and the total loan book to reach net zero by 2050 or earlier.
As a further example, ABN AMRO has been a pioneer in reducing the cost of borrowing for its counterparties who borrow money for environmental purposes. The bank commits to transfer the "greenium" (that is, the cost savings from issuing green and other ESG-labeled bonds at advantageous yields) to the underlying borrowers, which reduces their overall project costs.
Much Accomplished, but Much Still to Be Done
To be sure, other financial services providers are also making major contributions to sustainable development. But global banks are central to the global economy and are systemically important stabilizers across both emerging and developed markets. And the banks have unrivalled reach: publicly owned commercial banks can support regional enterprises too small for capital markets, while multilateral development banks, operating without public equity, can provide low or no-cost loans to developing nations and/or for sustainable purposes. The recent marine conservation Galapagos Bond ("blue bond"), issued as a debt-for-nature debt restructuring swap by Ecuador and supported by a guarantee from the Inter-American Development Bank and political-risk insurance from the U.S. Development Finance Corporation, is a case in point.
While environmentally aware banks have set the pace in driving sustainable progress, much still needs to be done to spread best practices across the sector globally. Investors who seek a sustainable world must engage with banks' management to encourage faster progress.
The views expressed herein do not constitute research, investment advice or trade recommendations and do not necessarily represent the views of all AB portfolio-management teams. Views are subject to change over time.
Learn more about AB's approach to responsibility here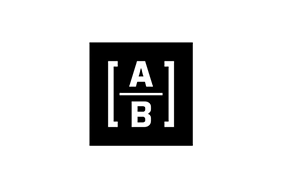 AllianceBernstein
AllianceBernstein
AllianceBernstein (AB) is a leading global investment management firm that offers high-quality research and diversified investment services to institutional investors, individuals, and private wealth clients in major world markets. We believe corporate responsibility, responsible investing and stewardship are intertwined. To be effective stewards of our clients' assets, we strive to invest responsibly—assessing, engaging on and integrating material issues, including environmental, social and governance (ESG), and climate change considerations in most of our actively managed strategies. We also believe that strive to hold ourselves as a firm to similar practices that we ask of issues. Our stewardship practices, investment strategy and decision-making are guided by our purpose, mission and values.
Our purpose—pursue insight that unlocks opportunity—inspires our firm to act responsibly. While opportunity means something different to each of our stakeholders; it always means considering the unique goals of each stakeholder. AB's mission is to help our clients define and achieve their investment goals, explicitly stating what we do to unlock opportunity for our clients. We became a signatory to the Principles for Responsible Investment (PRI) in 2011. This began our journey to formalize our commitment to identify responsible ways to unlock opportunities for our clients through integrating material ESG factors throughout most of our actively managed equity and fixed-income client accounts, funds and strategies. AB also engages issuers where it believes the engagement is in the best financial interest of its clients.
Because we are an active manager, our differentiated insights drive our ability to deliver alpha and design innovative investment solutions. ESG and climate issues are important elements in forming insights and in presenting potential risks and opportunities that can have an effect on the performance of the companies and issuers that we invest in and the portfolios that we build.
Our values provide a framework for the behaviors and actions that deliver on our purpose and mission. Values align our actions. Each value emerges from the firm's collective character—yet is also aspirational.
Invest in One Another means that we have a strong organizational culture where diversity is celebrated and mentorship is critical to our success. When we invest in one another, we empower our employees to reach their potential, so that they can help our clients realize theirs. This enables us to partner with clients to design and deliver improved investment outcomes.
Strive for Distinctive Knowledge means that we collaboratively identify creative solutions to clients' economic, ESG and climate- related investment challenges through our expertise in a wide range of investment disciplines, close collaboration among our investment experts and creative solutions.
Speak with Courage and Conviction informs how we engage our AB colleagues and issuers. We seek to learn from other parts of our business to strengthen our own views. And we engage issuers for insight and action by sharing ideas and best practices.
Act with Integrity—Always is the bedrock of our relationships and has specific meaning for our business. Unlike many other asset managers, we're singularly focused on providing asset management and research to our clients. We don't engage in activities that could be distracting, or create conflicts—such as investment banking, insurance writing, commercial banking or proprietary trading for our own account. We are unconflicted and fully accountable.
As of September 30, 2023, AB had $669B in assets under management, $458B of which were ESG-integrated. Additional information about AB may be found on our website, www.alliancebernstein.com.
More from AllianceBernstein