Published 09-13-23
Submitted by Nielsen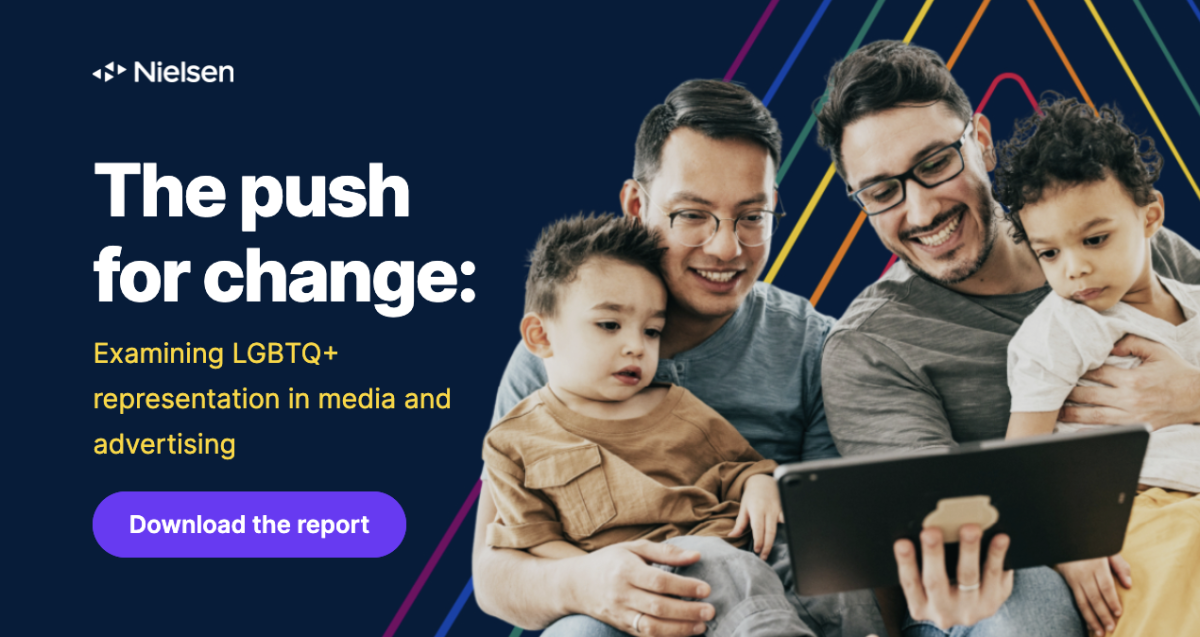 Originally published on Nielsen Insights
The abundance of negative consumer sentiment about a handful of recent brand initiatives to engage the LGBTQ+ community highlights the immense importance of audience data in marketing. Personalization is the key to making meaningful connections, but success in today's digitally charged media landscape also requires authenticity and brand integrity.
Headlines aside, people, including the LGBTQ+ community, are increasingly looking for content—and brands—they can connect with. That's where having a precise understanding of anyone a brand may want to engage with can make all the difference.
In general, our most recent international global LGBTQ+ inclusive media perceptions study found that all audiences are receptive to brand targeting based on sexual orientation and/or gender identity. Bisexuals are the most receptive, as 19.7% say they're very comfortable with this practice, closely followed by heterosexuals at 19.4%. People who identify as gay are less receptive, as only 13.9% report being very comfortable with this type of brand targeting.
The findings from our study also highlight that non-cisgender identifying1 audiences are more comfortable with brand targeting than cisgender2 audiences. Receptiveness among this audience is highest in Spain, and lowest in the U.K.
To the credit of brands, almost 64% of non-cisgender identifying audiences say that both the products and messages within the targeted ads they've received are relevant to them. On the other hand, however, only 26.4% of non-cisgender identifying audiences say they've received targeted ads. Among the broader LGBTQ+ community, the percentage drops to just 19%.
While the noise surrounding some recent brand initiatives has grown loud in recent months, the data from our study highlights that brands have more of an engagement opportunity than they're acting on. That's where a critical understanding of consumers—customers and prospects—comes into play, combined with the knowledge that the borderless media landscape makes it impossible to limit who does and who doesn't see something.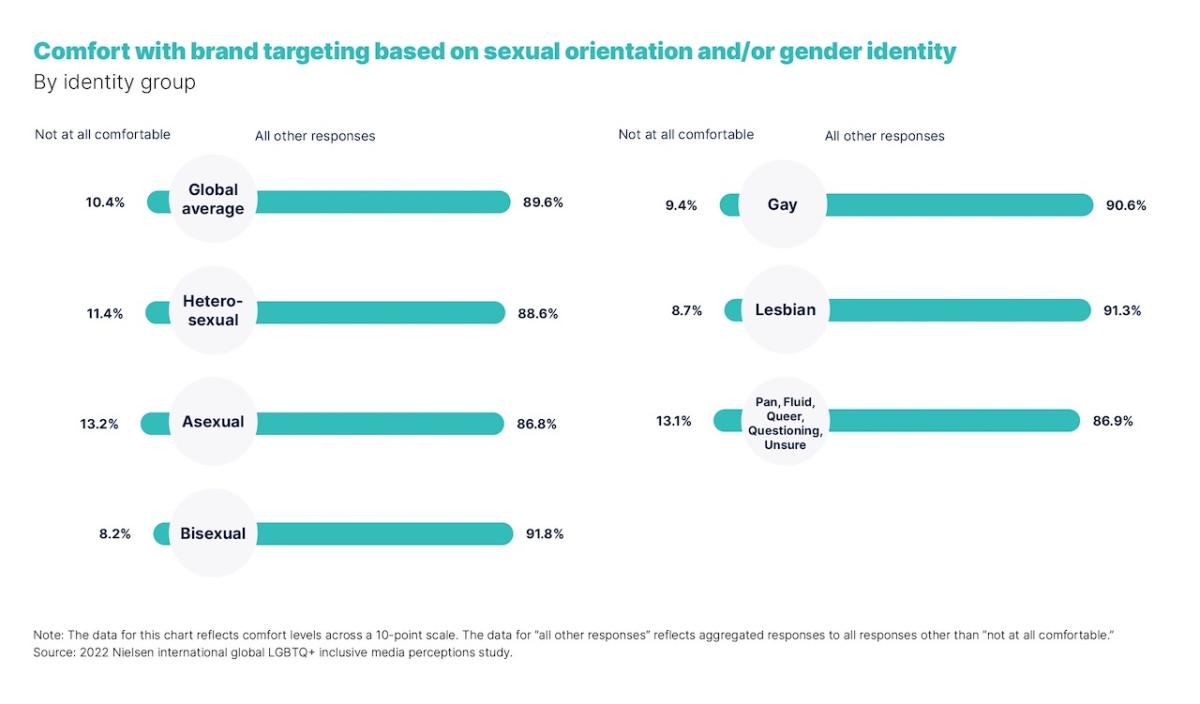 Data and technology can help marketers identify audiences and engage with them, but brands can't control how people share their messages. Said differently, ad delivery is much different from ad exposure. Brand integrity is critical on this front. Compared with the brands that have faced consumer backlash this year, a number of other well-known brands have been praised for upholding their positions on transgender inclusivity, including Victoria's Secret this past March. And what's more, a December 2022 GLAAD-Edelman report found that Americans are two times more likely to use a brand that demonstrates a commitment to expanding and protecting LGBTQ rights.
Best intentions aside—and as recent history demonstrates—not everyone is receptive to inclusivity. Brand purpose will always need steadfast support for long-term gains, particularly when there is pushback, as opposition is a real consideration for brands today. Globally, only 25.6% of cisgender people say they'd like programming and advertising to do more to celebrate inclusivity and positive stories about LGBTQ+ individuals. Receptiveness is highest in Brazil (33.6%) and lowest in France (13.8%).
On the subject of LGBTQ+ inclusion, Sarah Kate Ellis, president of GLAAD, says that brands know that it's good for business. Within the context of recent news, she was quoted in a TIME article, saying that "Companies will not end the standard business practice of including diverse people in ads and marketing because a small number of loud, fringe of anti-LGBTQ activists make noise on social media."
Despite any short-term effects associated with divided audiences, experts agree that the vast majority of boycotts fail in the long term. Maurice Schweitzer, a professor at University of Pennsylvania's Wharton School of Business, tells ABC News that boycotts need to be sustained and coordinated—which is rare. Nike stock, for example, is up 48.8% from when the brand faced backlash for partnering with Colin Kaepernick back in 2018.
For additional information, download our latest LGBTQ+ report.
Sources
1Non-cisgender identifying refers to people who do not follow other people's ideas about how they should look or act based on the female or male sex they were assigned at birth.
2Cisgender refers to people whose gender identity corresponds with the sex they were assigned at birth.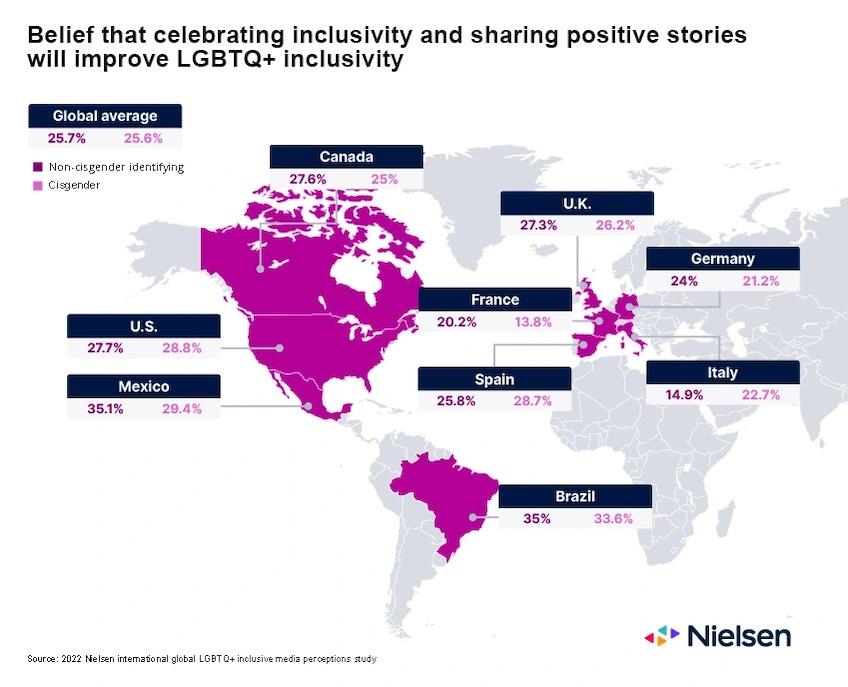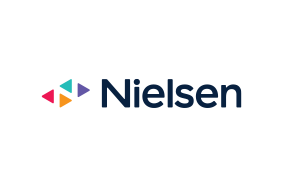 Nielsen
Nielsen
Nielsen shapes the world's media and content as a global leader in audience measurement, data and analytics. Through our understanding of people and their behaviors across all channels and platforms, we empower our clients with independent and actionable intelligence so they can connect and engage with their audiences—now and into the future.
An S&P 500 company, Nielsen (NYSE: NLSN) operates around the world in more than 55 countries. Learn more at www.nielsen.com or www.nielsen.com/investors and connect with us on social media.
More from Nielsen