Published 09-13-23
Submitted by Yum! Brands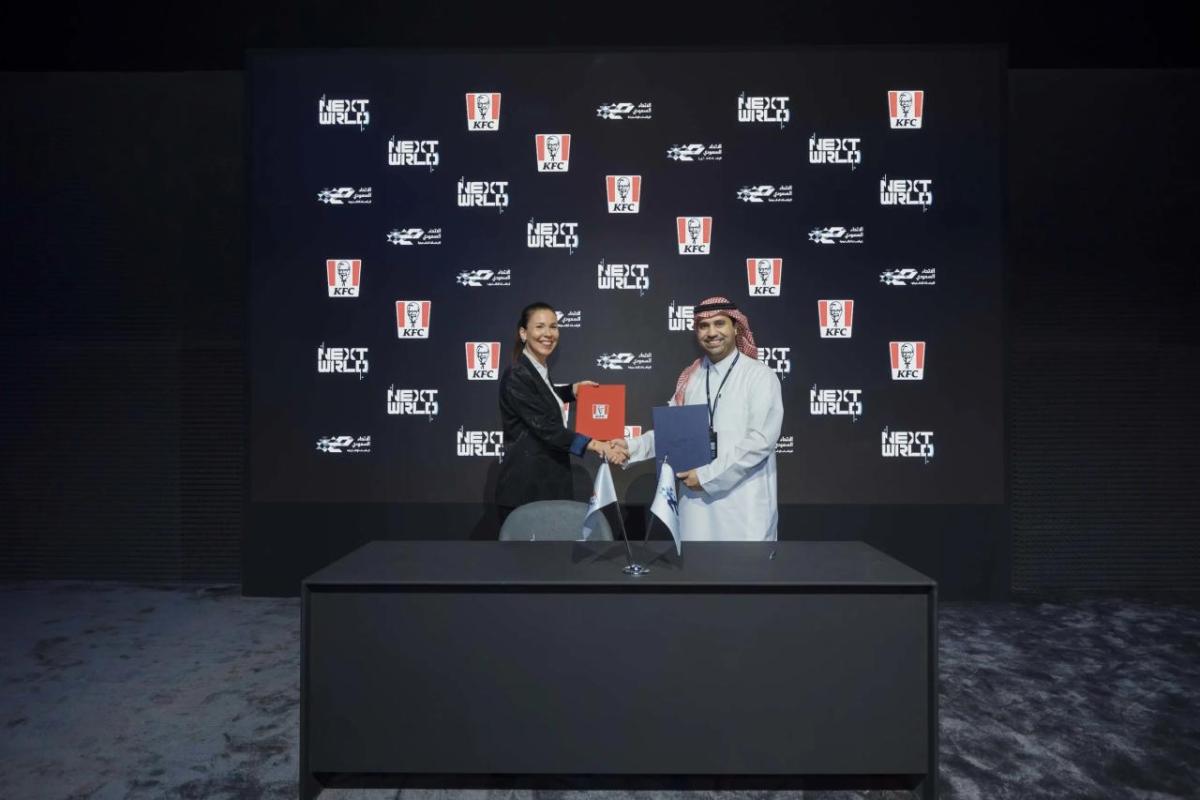 Originally published by KFC Global
Three-year agreement includes offering aspiring gamers a direct pathway into SEF's esports development programs, propelling them towards professional excellence.
Partnership is also supporting and empowering female gamers in the Kingdom by providing them with a dedicated platform called 'First Female Saudi E-League.'
RIYADH, Saudi Arabia, September 13, 2023 /CSRwire/ - The Saudi Esports Federation (SEF) and Kentucky Fried Chicken (KFC) have officially unveiled a transformative three-year partnership dedicated to advancing local talent onto the global esports stage, including a groundbreaking initiative for women gamers.
The collaboration will introduce a series of events and challenge-based initiatives, especially designed to nurture fresh Saudi esports talent. These initiatives will offer aspiring gamers a direct pathway into SEF's renowned esports development programs, propelling their journey towards professional excellence.
As part of this alliance, SEF and KFC will also team up to enhance the gaming landscape through high-quality streamed content. This will be facilitated through SEF's streaming program, Voices of Saudi Esports. KFC's involvement will play a pivotal role in elevating the platform by delivering engaging and entertaining gaming content. Audiences will be treated to branded streamed gameplay content featuring exciting KFC discounts and promotions.
Ahmed Albishri, Deputy CEO at the Saudi Esports Federation, said: "By nurturing emerging talents, promoting gender equality in gaming, and providing engaging content, this collaboration marks a significant stride towards building a robust gaming ecosystem in the Kingdom. The Saudi Esports Federation and PLAY KFC are set to reshape the esports landscape in Saudi Arabia through this dynamic partnership". 
A major highlight of this collaboration is the launch of the 'First Female Saudi E-League', dedicated to champion and empower female gamers in the Kingdom. The top-performing team will enter the KFC X SEF accelerator program, providing them with direct training from professional esports teams and trainers. This unique initiative is set to elevate female gamers to the forefront of the gaming industry and provide them with a coveted spot at Gamers8, the biggest gaming and esports festival worldwide, in 2024.
The second edition of Gamers8, an eight-week long entertainment extravaganza hosted at Boulevard Riyadh City featuring elite esports tournaments, live music concerts, and numerous attractions and activities, has just concluded. Throughout the upcoming period, KFC will document the journey of these pioneering female gamers through an engaging content series, celebrating their growth, determination, and triumphs in the world of esports.
Ozge Zoralioglu, Chief Marketing Officer, KFC, Yum! Brands, said: "At KFC, we've always believed in the magic that esports brings to the table; hence we created PLAY KFC as the ultimate platform to unite communities, ignite passions, and unveil talents. But what truly sets PLAY KFC apart is the 'First Female Saudi E-League,' a realm that echoes our unwavering commitment to inclusivity and empowerment as we champion the growth of female gamers. Like our world-famous chicken, our partnership with the Saudi Esports Federation promises an experience that lingers, an impact that resonates, and a legacy that's nothing short of extraordinary."
ENDS
About the Saudi Esports Federation (SEF):
The Saudi Esports Federation is the regulating body in charge of nurturing elite gaming athletes and developing the gaming community and industry in Saudi Arabia.
The federation's activities are categorized into two complementary streams. The first stream works to develop all levels of competitive gamers, starting with the grassroots community level and moving up to professional esports athletes that can achieve global excellence. The second stream works to develop the entire gaming/esports value chain by catalyzing the industry and enabling talent. 
Since its establishment in late 2017, the federation has organized multiple world-class national and international tournaments and events, attracted investment from local private sector actors and worked with international developers on opportunities in the Saudi market. 
About KFC:
KFC, a subsidiary of Yum! Brands, Inc. (NYSE: YUM.), is a global chicken restaurant brand with a rich, decades-long history of success and innovation. It all started with one cook, Colonel Harland Sanders, who created a finger-lickin' good recipe more than 75 years ago, a list of secret herbs and spices scratched out on the back of the door to his kitchen. Today we still follow his formula for success, with real cooks breading and freshly preparing our delicious chicken by hand in more than 28,000 restaurants in more than 145 countries and territories around the world. KFC operates in the MENA region (UAE, Saudi Arabia, Jordan, Lebanon, Kuwait, Bahrain, Oman, Qatar, Iraq, Egypt, Morocco, and Tunisia), Turkey, Pakistan and Central Asia, with more than 1,400 franchised units.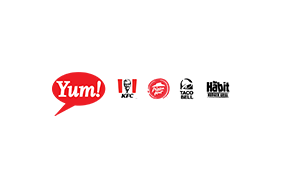 Yum! Brands
Yum! Brands
Yum! Brands, Inc., based in Louisville, Kentucky, has over 54,000 restaurants in more than 155 countries and territories, operating the Company's brands – KFC, Pizza Hut and Taco Bell – global leaders of the chicken, pizza and Mexican-style food categories. The Company's family of brands also includes The Habit Burger Grill, a fast-casual restaurant concept specializing in made-to-order chargrilled burgers, sandwiches and more. Yum! Brands was named to the 2021 Dow Jones Sustainability Index North America and was ranked on Newsweek's list of 2021 America's Most Responsible Companies. In 2022, Yum! Brands was named to 3BL Media's 100 Best Corporate Citizens.
More from Yum! Brands