Published 09-14-23
Submitted by New Acre Project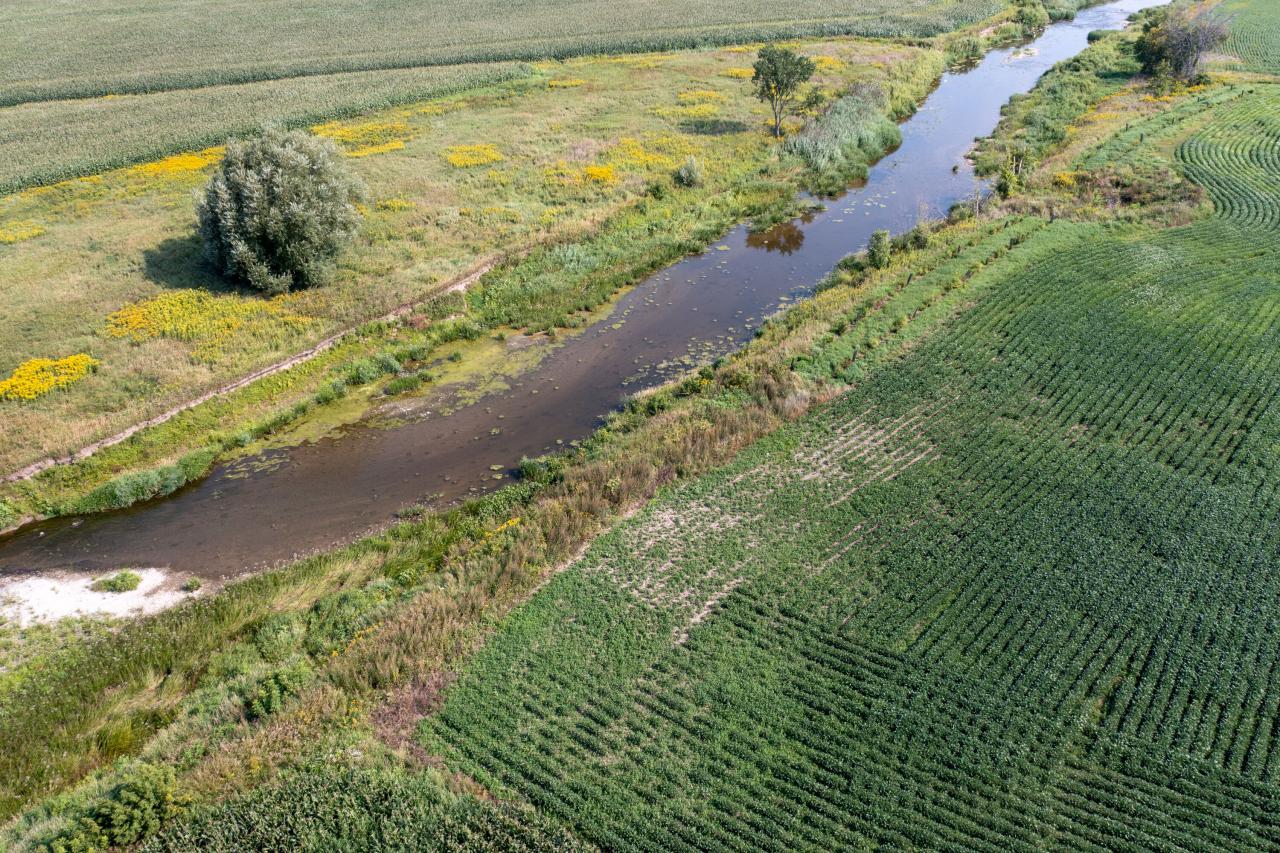 TORONTO, September 14, 2023 /CSRwire/ - Through a multi-year pilot partnership with New Acre Project, TC Energy has helped canadian farmers and ranchers produce nature-based climate solutions on 135 acres of marginal and uneconomic farmland to increase biodiversity, improve watershed health and mitigate the effects of climate change in the communities where it operates.
New Acre Project acres are delivered by farmers and ranchers who voluntarily enroll in the ALUS program. It is designed to help corporations realize their sustainability goals by supporting farmers in delivering nature-based projects that produce ecosystem services like cleaner air, cleaner water and enhanced wildlife habitat.
"TC Energy is dedicated to minimizing our environmental footprint and making a positive difference in the communities that we serve," says Sharon Tomkins, Vice-President Sustainability & Social Impact at TC Energy. "New Acre Project provides an innovative opportunity to invest in building local climate resilience through farmer-delivered environmental projects in the areas where we operate."
Each enhanced or restored acre delivered by farmers through New Acre Project include a variety of ecosystems, like forests, grasslands and wetlands, that produce a suite of ecosystem services. Projects funded through TC Energy's partnership help mitigate the effects of climate change by capturing and storing carbon, improving water and soil quality, and providing food and shelter for pollinators and other wildlife.
"By investing in New Acre Project, TC Energy is working with ALUS to empower farmers and ranchers to build nature-based solutions on their land for the benefit of future generations," says Rhonda King, Western Lead, ALUS. "These efforts deliver socio-economic and environmental benefits that extend beyond the local community to benefit all peoples of Canada."
Community engagement is an integral component of ALUS and New Acre Project. ALUS believes local communities are best equipped to deliver effective and meaningful nature-based climate solutions that address both local and global environmental issues. The partnership complements TC Energy's own commitment to building stronger, more resilient communities and leaving the environment where they work in a condition equal or better than they found it.
"New Acre Project is pleased to be working with TC Energy as a partner in sustainability and in building strong, resilient communities," says Bryan Gilvesy, CEO, ALUS. "TC Energy's investment supports ALUS' vision to sustain agriculture, wildlife and natural spaces for all Canadians."
To date, over 47 farmers and ranchers have been engaged through the New Acre Project sponsorship in creating and restoring 135 acres of nature-based projects in the provinces of Ontario and Quebec to enhance biodiversity habitat, improve water quality and sequester carbon to mitigate the effects of climate change. 

About TC Energy
We're a team of 7,000+ energy problem solvers working to move, generate and store the energy North America relies on. Today, we're taking action to make that energy more sustainable and more secure. We're innovating and modernizing to reduce emissions from our business. And, we're delivering new energy solutions – from natural gas and renewables to carbon capture and hydrogen – to help other businesses and industries decarbonize too. Along the way, we invest in communities and partner with our neighbours, customers and governments to build the energy system of the future.
TC Energy's common shares trade on the Toronto (TSX) and New York (NYSE) stock exchanges under the symbol TRP. To learn more, visit us at www.TCEnergy.com.
About ALUS and New Acre Project
ALUS (originally an acronym for Alternative Land Use Services) is a national charitable organization that provides expertise, resources, and direct financial support to 35 communities across 6 provinces where more than 1,400 farmers and ranchers establish and steward nature-based solutions on their land. These solutions deliver ecosystem services to help sustain agriculture and fight climate change and biodiversity loss for the benefit of communities and future generations. Projects such as enhanced wetlands, windbreaks, riparian buffer zones, wildlife habitats, regenerative agriculture practices and other impactful environmental solutions produce cleaner air, cleaner water, greater biodiversity, carbon sequestration, erosion control, flood and drought mitigation, pollinator and wildlife habitat, and other ecological services.
New Acre Project helps purpose-driven corporations go beyond their sustainability objectives and invest in the next-generation of conservation to generate positive impacts in the communities where they operate. Through New Acre Project, corporations are enabling these communities to become more resilient and supports ALUS in empowering farmers and ranchers to build nature-based solutions on their land, one acre at a time. Learn more at newacre.org and ALUS.ca.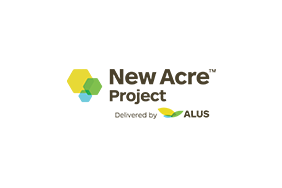 New Acre Project
New Acre Project
ALUS' New Acre Project helps purpose-driven corporations go beyond their sustainability objectives and invest in the next-generation of conservation to generate positive impacts in the communities where they operate. Through New Acre Project, corporations are enabling these communities to become more resilient and empowering farmers and ranchers to build nature-based solutions on their land to combat climate change, biodiversity loss and water challenges, one acre at a time. Learn more at newacre.org
More from New Acre Project