Published 09-12-23
Submitted by Illumina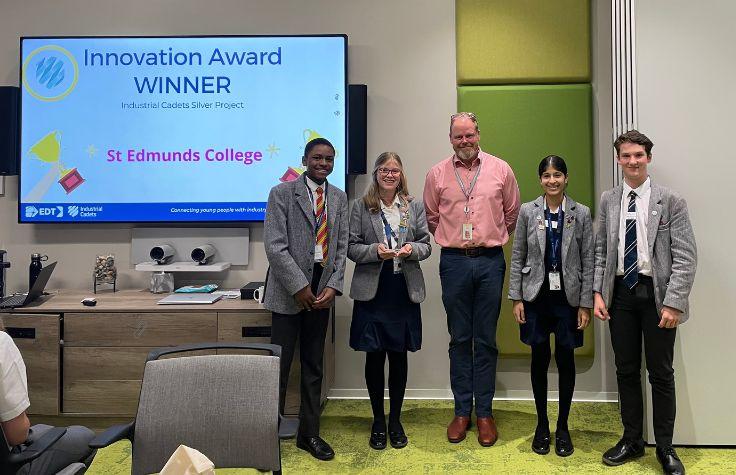 Originally published on Illumina News Center
According to the Engineering Development Trust (EDT), a nonprofit organization that provides opportunities for students to develop STEM skills, the United Kingdom is experiencing a shortage of 170,000 or more STEM workers, impairing innovation and growth.
EDT is working to remedy this through its Industrial Cadets programs, which facilitate age-appropriate STEM projects. Students can start participating in grade school and continue through high school graduation.
A recent collaboration with Illumina in Cambridge, England, targeted local students age 14 to 16. Volunteers from Illumina worked with them on biodiversity assessments to learn about genomics applications in ecological conservation.
"We are here to connect industry and young people," says Amy Adamthwaite, head of Programme Development and Delivery at EDT. "We want to help them see potential career pathways and understand what is available for them."
The program applied skills-building exercises to environmental challenges. These projects gave students opportunities to study biodiversity in their own backyards and highlighted genomics' unique ability to support sustainability.
"This project was a collaborative effort between Illumina and EDT from the start," says Vanessa Light, CSR STEM lead at Illumina. "The program was designed and implemented in partnership with Illumina staff, and directly connecting employees with students has been a key aspect to students finding personal connections and seeing themselves in the career journeys of our employees."
The 15-week project paired 60 students with Illumina mentors. Students received master classes on project management, STEM career opportunities, and other topics. While all the projects had one goal—investigate local biodiversity—the approaches varied by team. One studied a pond on school grounds.
"They have this pond, which is quite pretty, but their science department had never done any experiments with the young people there," says Adamthwaite. "They look at this pond every day, but they didn't know anything about it, and this gave them the nudge to actually investigate. Now the students are asking their school to incorporate the pond into their lessons so they can learn more about the natural environment around them."
Concerned about climate change and other environmental issues, the students were highly motivated. After their project was completed, one team wrote their member of parliament, asking the government to dial back grass mowing, as it was damaging biodiversity.
"We could see the impact it was making on the students," says Adamthwaite. "It wasn't just doing a project—their passion really shone through."
Illumina mentors feel the impact 
Senior Information Security Engineer Rob Williams was one of the Illumina mentors.
"One of the big drivers for me to volunteer was that I never had anyone come to my school and tell me I could achieve like that," he says. "I think I really missed that kind of support and role model exposure."
His team's project researched biodiversity in the school's playing fields, which had been affected by development, pollution, and other issues. The goal was to catalog existing plants and wildlife and envision alternative ecosystems.
"We wanted to identify which plants were growing and the wildlife they attract," says Williams, "as well as explore plants that could attract different species. The students were passionate about identifying issues and enhancing the biodiversity. They photographed and cataloged plants, cross-referenced them online, categorized seasonals and annuals, and looked up the Latin names and the wildlife each one attracts. They were really switched on."
The project culminated in an awards ceremony at the Illumina Centre in Cambridge. One of Williams' groups was honored for Best Overall Assessment, as well as for their report and oral presentation. It was an emotional moment for Williams, who had become far more engaged than he expected.
"I felt a real sense of achievement that we had made a positive contribution to their education," he says. "But it also helped me develop as a professional and as a human being. I was not expecting that. I honestly did not anticipate the profound impact this would have on me."
Illumina is committed to inspiring the next generation of genomic leaders, and we are working to nurture a diverse and inclusive STEM workforce for the future. To do this, we collaborate with community partners like Engineering Development Trust that are empowering learners and engage employees like Rob Williams to reach and inspire students of all backgrounds.
Click here to learn more about Illumina's commitment to STEM education and our goal of reaching 5 million learners by 2030.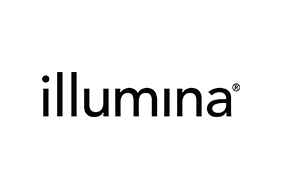 Illumina
Illumina
Illumina is improving human health by unlocking the power of the genome. Our focus on innovation has established us as the global leader in DNA sequencing and array-based technologies, serving customers in the research, clinical, and applied markets. Our products are used for applications in the life sciences, oncology, reproductive health, agriculture, and other emerging segments. 
More from Illumina