Published 09-12-23
Submitted by Southwire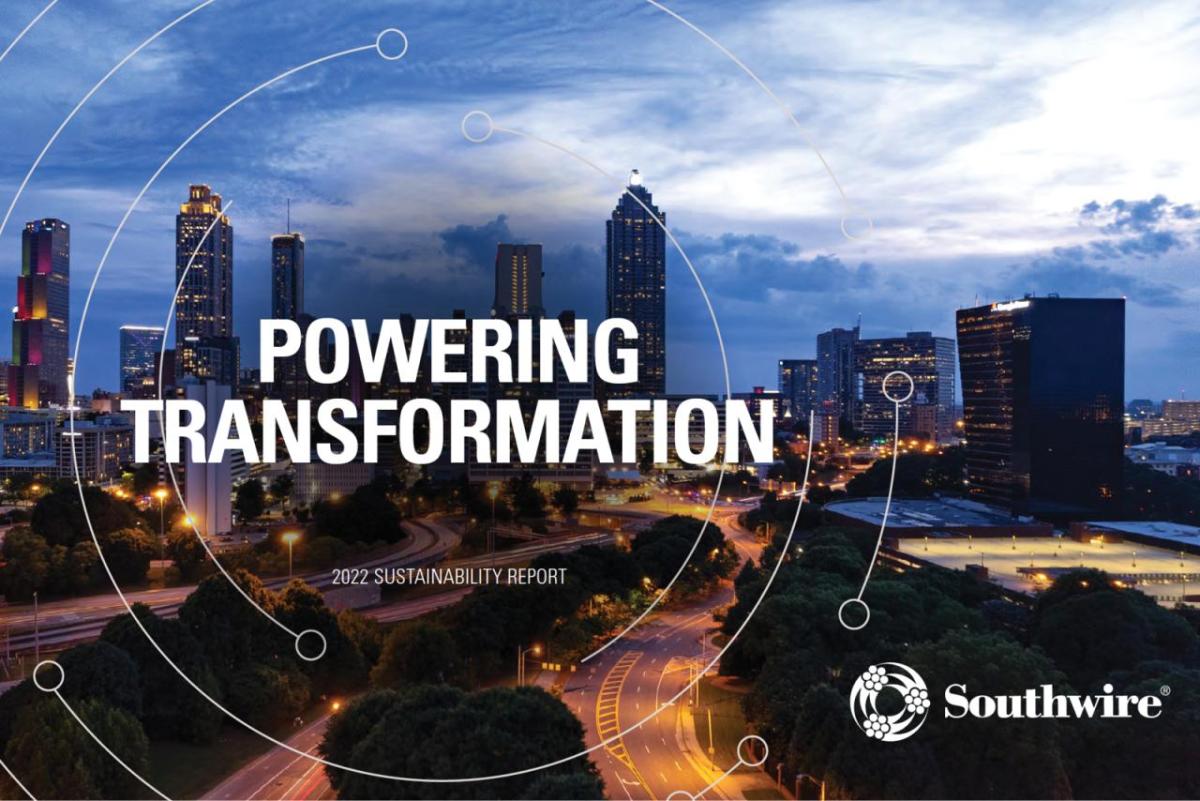 Southwire's long-held commitment to sustainability has been evident throughout its history and was formalized with its first official sustainability report in 2007. Reflecting that commitment, the company recently launched its 2022 sustainability report. 

The report highlights all areas of sustainability at Southwire and showcases the company's most significant impacts by focusing on its five core tenets – Growing Green, Living Well, Giving Back, Doing Right and Building Worth – which include actions to enhance safety performance, strategic initiatives, team member engagement, community involvement and diversity, equity and inclusion (DEI).
"As the electrical industry expands and evolves, the shift toward renewables and electrification is transforming the way we deliver power, and Southwire's technologies are playing a leading role," said Rich Stinson, Southwire's president and CEO. "Now is the time for our company to build momentum and accelerate the pace of sustainable change."
In 2022, Southwire's sustainability goals kept the company focused on what it wants to continue to achieve and ensure the company is held accountable for driving progress year over year. Southwire has aligned each goal with one of its five core tenets in line with our overall sustainability approach. 

Growing Green – Southwire's focus on making the most of Earth's natural resources shaped its approach to optimizing energy and water use and minimizing waste generation. The company's Carbon Zero objective is to achieve 100% carbon neutral energy for all operations by 2025. In 2022, Southwire raised the bar by establishing its first Scope 3 emissions goal. 

Living Well – As a family-owned company, Southwire is committed to caring for its team members' overall well-being. In 2022, the company did not meet its incremental target of reducing total recordable injury rate (TRIR) due to challenges including training a large number of new team members. In response, the company expanded its safety-focused training and engagement efforts, aiming to improve safety performance and deepen a proactive safety culture where team members' well-being comes first. 

Giving Back – Within Southwire's goal to build more sustainable communities, the company has established a target that 100% of Southwire Giving Back communities will lead at least two annual Giving Back events by 2025. Southwire developed this target to broaden the scope of its Giving Back activities and empower individual sites to take ownership of initiatives that are relevant to the communities they serve. Team members across the company continue to make progress toward this target as they put their efforts behind Southwire's signature events. 

Doing Right – Southwire is committed to staying true to the company's legacy of acting with honesty and integrity and treating one another with respect. This sentiment applies to all aspects of the way in which the company operates – driving us to model effective leadership, practice sustainable sourcing and act ethically each day. In 2022, Southwire celebrated its third annual Ethics and Compliance week and deployed a new third-party compliance risk screening policy providing the company with transparency and responsiveness when challenges arise. 

Building Worth – As a company, Southwire continues to expand its portfolio of products to help customers electrify transportation, reduce transmission congestion and harden grids. In 2022, the company launched two new charging cables that deliver better form factor and lower energy losses, among other next-generation features. Southwire also launched a power-over-ethernet (PoE) cable for low-voltage power distribution. This cable allows the user to reduce installation costs and electrical infrastructure, which enables more flexible building design. In addition, Southwire products also support grid adaptation and hardening – with requirements for consistent power delivery growing higher than ever before.
"At this critical stage in our evolution, we remain anchored by our vision: We Deliver Power...Responsibly®," said Burt Fealing, Southwire's executive vice president, general counsel and chief sustainability officer. "The actions we take today will continue to power transformation now and, in the future, ensuring that Southwire remains generationally sustainable for the next 100 years and beyond."
Southwire is also proud to further its commitment to sustainability through the release of its 2022 Sustainability Fact Sheet, an overview of the company's progress toward its sustainability goals and key initiatives from 2022. 

To access Southwire's 2022 sustainability report and fact sheet, visit www.southwire.com/sustainability. For more Southwire news, visit www.southwire.com/newsroom.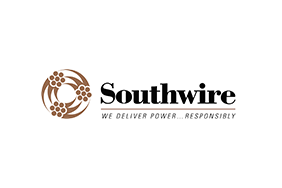 Southwire
Southwire
A leader in technology and innovation, Southwire Company, LLC is one of North America's largest wire and cable producers and an emerging influence in many important electrical markets. Southwire and its subsidiaries manufacture building wire and cable, utility products, metal-clad cable, portable and electronic cord products, OEM wire products and engineered products. In addition, Southwire supplies assembled products, contractor equipment, electrical components, hand tools and jobsite power and lighting solutions, and the company provides a variety of field and support services to customers around the world. For more information about Southwire's products, its community involvement and its vision of sustainability, visit www.southwire.com.
More from Southwire