Published 09-11-23
Submitted by Comcast Corporation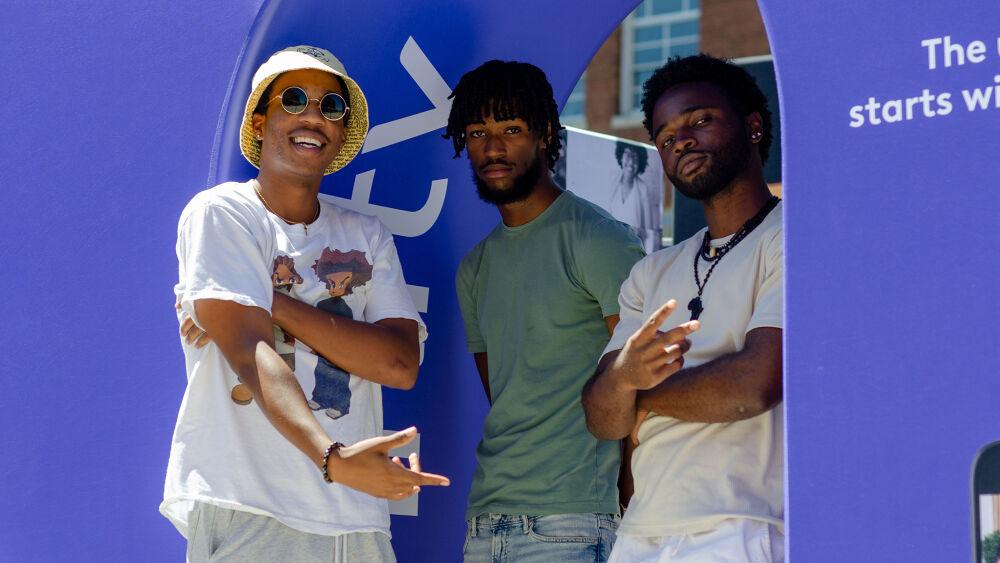 This year's tour will visit 11 HBCU campuses in communities Comcast serves, inspiring the next generation of innovators, entrepreneurs, and creators. The event will connect students to career resources and tools and Black small business owners and entrepreneurs. It will also provide a platform to showcase stories about the positive impact HBCUs have had on higher education.
"When it comes to the HBCU experience, the impact goes well beyond the classroom. An HBCU education offers students a support network and community they will cherish long after they graduate," said Loren Hudson, SVP and Chief Diversity Officer for Comcast Cable.
Through the Xfinity HBCU tour, we're proud to play a part in providing additional resources and tools for HBCU students to maximize their experience on campus, get excited about future careers and opportunities, and to help contribute to their long-term success.

LOREN HUDSON
SVP and Chief Diversity Officer for Comcast Cable
Explore Career Resources and Opportunities
Through Project UP, Comcast's comprehensive initiative to advance digital equity and help build a future of unlimited possibilities, select students at the Xfinity HBCU Tour will have the opportunity to engage with Comcast talent and recruitment leaders to discuss potential career opportunities at Comcast and get professional development advice and tips. Students will also have the opportunity to attend a resume review session with a talent development professional.
With thousands of HBCU students returning to campus this fall and in need of high speed Internet for schoolwork and job searches, Comcast is offering exclusive Internet deals and spreading the word about eligibility for the federal government's Affordable Connectivity Program (ACP), which provides qualifying individuals with a $30/month benefit toward their Internet bill. If they're eligible the benefit could save them up to $360 a year.
Connect with Innovators, Entrepreneurs, and Creators
To get students excited about potential career paths and opportunities, additional activities onsite will connect students with innovators, small businesses owners, entrepreneurs, and creators, including:
Comcast RISE recipient: Students will have the opportunity to speak with a recent recipient of the Comcast RISE program, which is committed to supporting the growth of all small businesses, while advancing community investment. Comcast RISE, which was launched in 2020 to help businesses and their communities thrive with a focus on economic growth, provides small businesses with comprehensive grant packages that include business consultation services, educational resources, a $5,000 monetary grant, creative production, media schedule, and a technology makeover. Comcast RISE is committed to supporting the growth of all small businesses, while advancing the objectives of diversity, equity, and inclusion, as well as community investment.
Official Tour Apparel: The Xfinity HBCU Tour has commissioned HBCU and FAMU alum Elijah Rutland to design the official HBCU tour t-shirt. Additionally, Elijah will showcase his creativity by crafting a custom letterman jacket and a pair of Nike Air Force 1s. This initiative celebrates and supports creativity and promotes entrepreneurship within the HBCU community.
Writings in the Quad: A mosaic art installation in the center of the activation celebrating HBCU community and pride will allow students to express their creativity during the event.
Celebrate the Positive Impact of HBCU Alumni
Students will be treated to an in-person experience of The Black Experience on Xfinity, a first-of-its kind destination of Black entertainment, movies, TV shows, news, and more. The booth will showcase content from the recent Black Experience original The Black Beauty Effect, produced by CJ Faison, an HBCU (FAMU) alum. The experience will empower HBCU students to celebrate the beauty within themselves.
In 2018, Comcast launched The HBCU Experience, a first-of-its-kind content collection celebrating Historically Black Colleges and Universities (HBCUs) and the positive impact they've had on higher education for the Black community. The HBCU Experience is an example of Comcast's work, year-round, to celebrate and recognize sports, lifestyle, and culture within HBCUs via relevant content.
Additionally, Black Experience on Xfinity recently premiered two original documentaries centered on the HBCU experience. The Return, a documentary from record-breaking Hollywood producer Will Packer, explores the experience of students and alumni from HBCUs through the prism of homecoming celebrations and traditions. The documentary film Twenty Pearls: The Story of Alpha Kappa Alpha Sorority, Incorporated®, from award-winning filmmaker Deborah Riley Draper and narrated by Phylicia Rashād, closely examines the founding and legacy of the first Black sorority, Alpha Kappa Alpha Sorority, Incorporated®, which is now regarded as one of the most significant and influential Black organizations in history.
Participating HBCUs on the 2023 tour are:
Jackson State University: 8/19/23
Edward Waters University: 8/24/23
Florida Agricultural & Mechanical University: 8/25/23
Atlanta DMA/AUCC: 8/31/23
Delaware State University: 9/6/23
Howard University: 9/8/23
Virginia State University: 9/11/23
Morgan State University: 9/13/23
Tennessee State University: 9/20/23
Alabama State University: 9/21/23
Texas Southern University: 9/25/23
For more information on Project UP visit https://corporate.comcast.com/impact/project-up.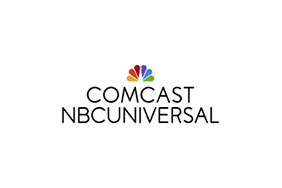 Comcast Corporation
Comcast Corporation
Comcast Corporation (Nasdaq: CMCSA, CMCSK) is a global media and technology company with two primary businesses, Comcast Cable and NBCUniversal. Comcast Cable is one of the nation's largest video, high-speed Internet and phone providers to residential customers under the XFINITY brand and also provides these services to businesses. NBCUniversal operates news, entertainment and sports cable networks, the NBC and Telemundo broadcast networks, television production operations, television station groups, Universal Pictures and Universal Parks and Resorts.
More from Comcast Corporation