Published 09-11-23
Submitted by T-Mobile
OLYMPIA and BELLEVUE, Wash., September 11, 2023 /CSRwire/ - Commissioner of Public Lands Hilary Franz gave an update on how the Department of Natural Resources is using advanced AI technology that provides actionable intelligence to attack wildfires as soon as they start. Technology and cameras from Pano AI leveraging the T-Mobile (NASDAQ: TMUS) 5G network have enabled early detection and monitoring that has provided richer data on wildfires as they emerge.
The current pilot program has deployed 9 ultra-high-definition, 360-degree cameras across the state with 12 expected to be installed by summer 2024. The visual data from the cameras, combined with satellites and other data feeds with artificial intelligence, provide active wildfire detection and up-to-the-minute situational awareness. Using cameras to identify smoke and fire immediately as it appears on the landscape and pinpoint the latitude and longitude or bearing line of a fire will significantly increase DNR's ability to get resources on scene and alert nearby communities of danger in their area. It has already assisted with initial attack on several fires, including Crater Creek in NE Region.
"With wildfire every second counts," said Hilary Franz, Commissioner of Public Lands. "Increased early detection through deploying technology like Pano AI means we can respond faster while fires are still small—saving lives and property while reducing costs -- which is crucial as wildfire seasons get longer and more challenging."
Pano AI is the first disaster-preparedness technology provider to offer a fully integrated product for active wildfire detection using artificial intelligence to help fire authorities identify and extinguish new ignitions before they become a threat. Harnessing the latest developments in hardware, artificial intelligence, cloud-based software and 5G connectivity, Pano AI provides fire agencies with real-time actionable intelligence and situational awareness to coordinate an informed rapid response to wildfires before they escalate, safeguarding lives, communities, and the environment.
"We see Washington Department of Natural Resources as a national leader in adopting new technologies for wildfire mitigation," said Sonia Kastner, CEO and founder of Pano AI. "This technology is designed to serve frontline responders by providing new tools that make fire fighting safer and help enable a more swift and effective response to new ignitions. Our partnership with T-Mobile has allowed us to better serve the State of Washington by integrating cutting edge 5G connectivity into our solution, which unlocks higher performance and enables cellular connectivity in ever more remote locations."
"We are honored to be working with Pano AI and the Washington State Department of Natural Resources to help fight the growing threat of wildfires in our home state," said John Saw, EVP and Chief Technology Officer at T-Mobile. "Our 5G network is built to support innovative and groundbreaking use cases like this, providing robust connectivity where it's needed most."
In addition to cameras from Pano AI, the Department of Natural Resources is using other new and improved technologies to fight wildfires such as deployable Starlink satellite packages, an expanded radio repeater network for smartphones, COWs (Cellular on Wheels) that expand cell and WiFi coverage, and other resources to keep firefighters and incident command management systems connected. DNR is committed to using the latest technology to keep firefighters safe and help them save lives, livelihoods, and property, while keeping wildfires from becoming catastrophic.
MEDIA CONTACT
Thomas Kyle-Milward
Communications Manager
thomas.kyle-milward@dnr.wa.org
360-529-7184
PANO AI CONTACT
Alicia Collyear
Communications Director
Pano@yulupr.com
+1.604.558.1656
T-MOBILE CONTACT
T-Mobile US, Inc. Media Relations
MediaRelations@t-mobile.com
Follow DNR on: Twitter, Facebook, Instagram
Follow Commissioner Franz on: Twitter, Facebook, Instagram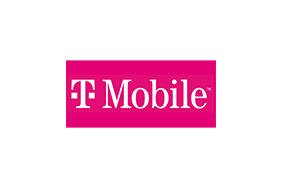 T-Mobile
T-Mobile
T-Mobile US Inc. (NASDAQ: TMUS) is America's supercharged Un-carrier, delivering an advanced 4G LTE and transformative nationwide 5G network that will offer reliable connectivity for all. T-Mobile's customers benefit from its unmatched combination of value and quality, unwavering obsession with offering them the best possible service experience and undisputable drive for disruption that creates competition and innovation in wireless and beyond. Based in Bellevue, Wash., T-Mobile provides services through its subsidiaries and operates its flagship brands, T-Mobile, Metro by T-Mobile and Sprint. For more information please visit: https://www.t-mobile.com/news.
More from T-Mobile