Published 09-08-23
Submitted by Owens Corning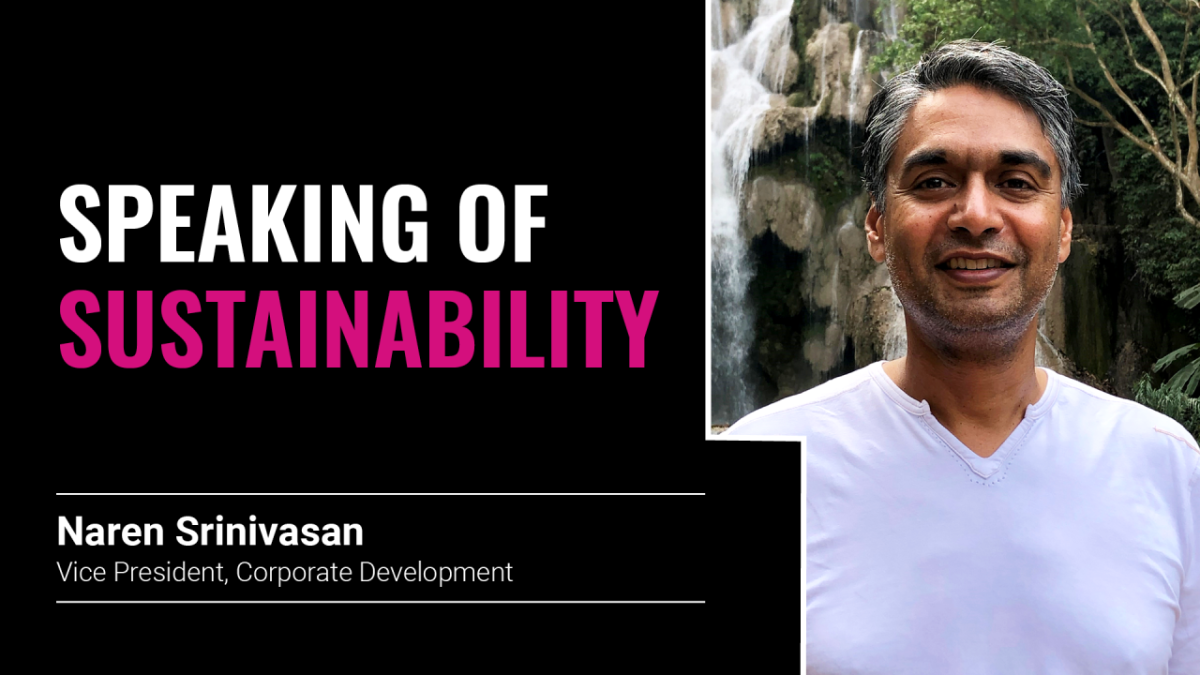 Originally published in Owens Corning's 2022 Sustainability Report
Although he has only been with Owens Corning since December 2022, Naren Srinivasan brings a wealth of expertise to the organization. Having worked previously in investment banking, Naren covered the building materials sector early in his career, and he has followed the trends that are shaping our industry today. Naren is committed to making sustainable practices part of his personal life, from recycling to composting. Even as a relatively new member of the Owens Corning team, Naren has a great deal to say about the importance of growing our business in responsible ways.
When I was growing up, the view was, be careful how you use your belongings — that's something that I instill in my children.
On how our approach to acquisitions set us apart 
Sustainability has an important seat at the table with respect to both what makes a good acquisition target as well as our due diligence process. Not only do we ask how an acquisition can expand our customer, product, or technology offerings, we ask how the acquisition can promote our sustainability goals or how we can improve the target company's sustainability profile. I do believe that more companies globally are moving down this path. In comparison to my experiences prior to Owens Corning, the focus on sustainability as part of the M&A decision making process was limited, so for me this is an exciting and important path.
On the connections between business growth and sustainability 
Within the construction sector, there are many different trends impacting building practices, whether it's how people are thinking about urban living, the focus on infrastructure, or more recently, changing construction practices such as prefabrication related to labor issues. When I look at our growth ambitions and translate that to sustainable growth, it's terrific to see how much they're interlinked. As we think about new products, many are very much needed for the changing landscape in construction. At the same time, we look at how these products are in line with our sustainability goals. Several discussions on growth initiatives we have as a company and as teams are intertwined with sustainability.
On looking to Europe as an indicator for sustainability worldwide 
Over the past 15 or 20 years, Europe has been a bit ahead in setting standards for sustainability, and we see that there in terms of what customers and consumers are looking for. Wearing my strategy hat, I've looked to Europe as a precursor to what's going to follow in North America. As a result, we've seen investment and innovation coming from companies for novel materials and products, more sustainable roofing and insulation systems, or carbon/emission capture and recycling of materials. I think there's been great innovation in Europe, and we're also seeing that in the U.S. to provide additional durability or energy efficiency, which is fantastic.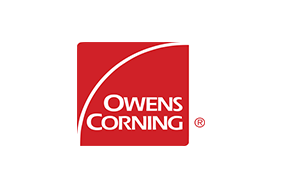 Owens Corning
Owens Corning
Owens Corning is a global building and construction materials leader committed to building a sustainable future through material innovation. Our three integrated businesses – Composites, Insulation, and Roofing – provide durable, sustainable, energy-efficient solutions that leverage our unique material science, manufacturing, and market knowledge to help our customers win and grow. We are global in scope, human in scale with approximately 19,000 employees in 31 countries dedicated to generating value for our customers and shareholders and making a difference in the communities where we work and live. Founded in 1938 and based in Toledo, Ohio, USA, Owens Corning posted 2022 sales of $9.8 billion. For more information, visit www.owenscorning.com.
More from Owens Corning