Published 09-08-23
Submitted by SAP
Hey folks, in today's episode of the Climate Confident podcast I dive into the world of corporate social responsibility with Gitte Winther Bruhn, the Global Head of Social Responsibility Solutions at SAP.
We talk about SAP's ground-breaking projects, such as "Advance Shared Prosperity," aimed at tackling complex issues in global supply chains. If you're a business leader, this episode is a must-listen as it highlights the competitive advantage that comes from embracing social responsibility. Plus, the World Business Council for Sustainable Development is backing SAP, so you know this is the real deal!
Ever wondered how technology can help ensure your suppliers uphold human rights? Or how to make your supply chain not just efficient but also equitable? Gitte has fascinating insights into all this and more, from self-assessment credentials for suppliers to implementing workplace safety measures in large industrial settings.
We also touch upon the legal landscape, with new regulations putting the heat on corporations. But don't worry—Gitte breaks down how to not only comply but also thrive in this changing environment. She's adamant that taking action now will put your business on the right side of history and law, and she offers actionable steps to get there.
We even dive into a few success stories, like WEConnect International, who are creating equitable supply chains connecting large buyers with women-owned small businesses. This isn't just feel-good chatter; it's about pragmatic solutions for the pressing challenges businesses face today.
Gitte shared some recommendations for further reading during our conversation:
Join us in this riveting conversation, as we explore how businesses can, and should, be a force for good. 
Click play now, or watch the video version —you won't
Podcast supporters 
I'd like to sincerely thank this podcast's amazing supporters:
Lorcan Sheehan
Hal Good
Jerry Sweeney
Christophe Kottelat
Andreas Werner
Richard Delevan
Anton Chupilko
Devaang Bhatt
Stephen Carroll
William Brent
And remember you too can Support the Podcast - it is really easy and hugely important as it will enable me to continue to create more excellent Climate Confident episodes like this one.
Contact 
If you have any comments/suggestions or questions for the podcast - get in touch via direct message on Twitter/LinkedIn.
If you liked this show, please don't forget to rate and/or review it. It makes a big difference to help new people discover the show.
Credits 
Music credit - Intro and Outro music for this podcast was composed, played, and produced by my daughter Luna Juniper
Thanks for listening, and remember, stay healthy, stay safe, stay sane!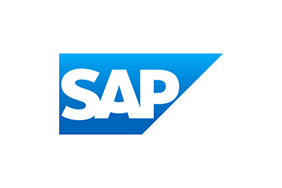 SAP
SAP
SAP's strategy is to help every business run as an intelligent, sustainable enterprise. As a market leader in enterprise application software, we help companies of all sizes and in all industries run at their best: SAP customers generate 87% of total global commerce. Our machine learning, Internet of Things (IoT), and advanced analytics technologies help turn customers' businesses into intelligent enterprises. SAP helps give people and organizations deep business insight and fosters collaboration that helps them stay ahead of their competition. We simplify technology for companies so they can consume our software the way they want – without disruption. Our end-to-end suite of applications and services enables business and public customers across 25 industries globally to operate profitably, adapt continuously, and make a difference. With a global network of customers, partners, employees, and thought leaders, SAP helps the world run better and improve people's lives.
More from SAP