Published 09-07-23
Submitted by Gilead Sciences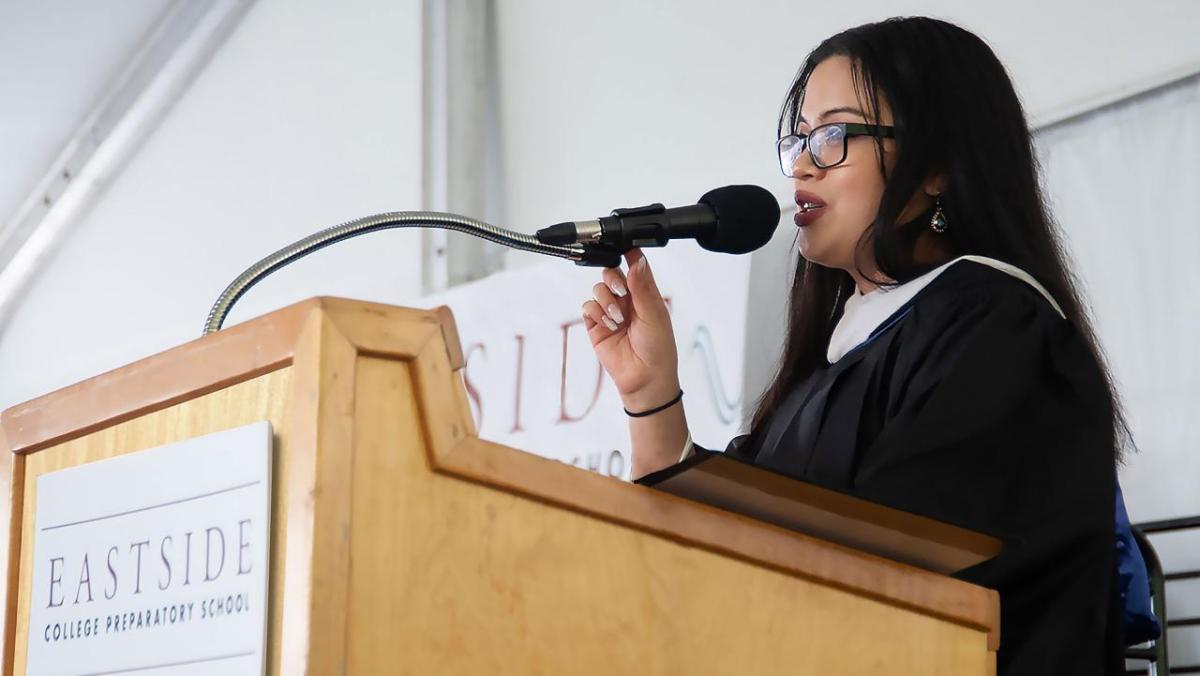 As an elementary school student, Nohely Peraza took a bus from her home in East Palo Alto to a school several miles away in another city. The local commute program sought to address the lack of diversity in schools in high-income neighborhoods and create educational opportunities for those in lower-income areas. For Nohely, it felt like a different world – the houses were bigger, and the surrounding area was far less racially diverse than the neighborhood she lived in.
"I would tag along with my mom at her job cleaning houses, and they were all in the neighborhoods where I went to school," recalls Nohely. "I also had the provided brown paper bag lunch unlike others who had homemade lunches. It was my first time feeling very different."
Eastside Supports First-Generation Students
But as Nohely approached high school, everything changed. Without knowing, she'd been passing Eastside College Preparatory School, a small private high school and Gilead Foundation grantee in East Palo Alto, every day on the bus. While students have to apply to get in, Eastside prioritizes accepting low-income students and those who will be of the first generation in their families to attend college, and tuition is free. Nohely learned about Eastside through a friend's mom, and when she discovered there was an opportunity to continue her education in her own neighborhood, surrounded by students with similar life experiences, she jumped at the chance.
"I convinced my mom to take me to an open house for the school. I fell in love, as I was drawn in by how college-oriented it was," she says. "My parents didn't get a high school diploma or college degree, but they would always tell me 'I don't know how you're going to do it, but you're going to go to college.'"
Nohely got into Eastside, where she excelled, and four years later was accepted to Williams College in Williamstown, Massachusetts. When she graduated in 2020, she wanted to give back and continue to be a part of the community that meant so much to her – so she decided to return to Eastside as a teacher. Today, she teaches freshman World History as well as a class to help students gain research skills in preparation for college.
Preparing Students for College
For Chris Bischof, who cofounded Eastside, Nohely's path epitomizes his hopes for the students – with a focus on getting first-generation students from low-income families ready for college. When Eastside opened in 1996, 65% of students in East Palo Alto didn't finish high school, and less than 10% of high school graduates made it to college.
"I believed we could create greater opportunities for students in our community," says Chris. "Everything we've done since day one of starting the school has been aimed at achieving that goal."
This evolving process has included creating a rigorous environment to help get students on the same educational levels when they enter the school and to build their confidence to succeed. The school days are long, running from 8:30 a.m. to 5 p.m. There's ample time for one-on-one tutorials between students and teachers, and programs continue throughout the summer. There's also an option to be a residential boarder at the school, so students can fully immerse themselves in the learning experience.
"Our students come in with a wide range of academic backgrounds," Chris says. "But we meet students where they are, providing many layers of support to help every student reach their potential and go on to be successful in college."
Despite navigating the individual needs and challenges of around 65 students per grade, today more than 99% of Eastside's students go on to college – and that number was 100% for the Class of 2023.
Making a Positive Impact
Today, Nohely finds joy watching students participate in rituals that meant a lot to her when she was younger. "We have a graduation tradition where students are given roses to present to their family members and supporters," she says. "It's very beautiful, because just one student graduating touches so many lives."
As part of its commitment to improve health equity through promoting educational equity, the Gilead Foundation supports Eastside's efforts to continue to grow in unique and innovative ways. And the school is planning to expand what it offers students each year.
"We're continuously learning about how we can improve," Chris says. "We want to make sure that as long as the students put forth the effort, it's a guarantee that they're going off to college."
Originally published by Gilead Sciences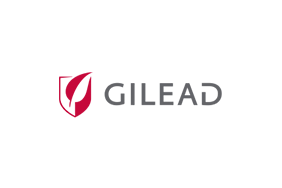 Gilead Sciences
Gilead Sciences
Gilead Sciences, Inc. is a research-based biopharmaceutical company that discovers, develops and commercializes innovative medicines in areas of unmet medical need. The company strives to transform and simplify care for people with life-threatening illnesses around the world. Gilead has operations in more than 35 countries worldwide, with headquarters in Foster City, California.
More from Gilead Sciences