Published 09-01-23
Submitted by Medtronic
From food drives and beach clean-ups to school supply drives, volunteering is one way Medtronic employees live the Medtronic Mission and honor the tenet that calls us to maintain good citizenship as a company. 
Through volunteering and community engagement beyond our day jobs, we can improve lives and opportunities for people across our global communities.
And part of maintaining good citizenship is how we engage the community when we volunteer, do advocacy work, and fundraise.
There is a danger of unconsciously perpetuating stereotypes that disempower the communities we serve, said Mandy Iverson, employee experience manager for the Medtronic Foundation.
"If we truly want to make change, we also have to make space for education," she said.
That's why the Medtronic Foundation and the Global Inclusion, Diversity and Equity team worked with employee social impact firm Realized Worth to build a toolkit for how to engage responsibly in the community.
Here are three ways to transform corporate community engagement:
First, make sure you're partnering with organizations that share community-centric values. There are a few things you can look for, such as an organization's mission and values explicitly mentioning a commitment to equity and inclusion and having diverse staff and leadership.
When volunteering, it's important to approach the work with humility, respect, and a willingness to listen and learn.
Volunteers should aim to collaborate with local communities, focus on sustainable, community-led solutions, and continually reflect on and challenge their own power and privilege.
"We're not going to solve all of these issues simply by putting out a resource guide, but it's a way to start the conversation," Iverson said. "And knowing what I do of our employees, they're up for it."
Every summer, we kick off our community engagement efforts with Project 6, commonly called P6, named in honor of Tenet 6 of the Mission. This year, 12,748 employees around the world participated in volunteer events and 3,801 employees donated to their favorite nonprofits.
Learn more about how Medtronic is making an impact in communities around the world.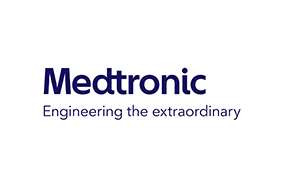 Medtronic
Medtronic
Bold thinking. Bolder actions. We are Medtronic.

We lead global healthcare technology and boldly attack the most challenging health problems facing humanity by searching out and finding solutions. Our Mission — to alleviate pain, restore health, and extend life — unites a global team of 90,000+ passionate people. Powered by our diverse knowledge, insatiable curiosity, and desire to help all those who need it, we deliver innovative technologies that transform the lives of two people every second, every hour, every day. Expect more from us as we empower insight-driven care, experiences that put people first, and better outcomes for our world.

In everything we do, we are engineering the extraordinary.
More from Medtronic