Published 08-31-23
Submitted by Enbridge Inc.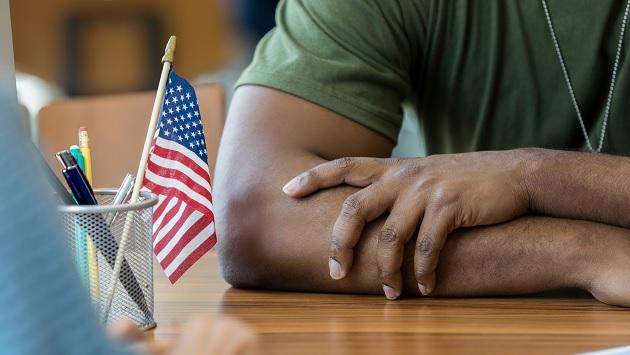 Asking for help can be the most difficult step. A retired army Veteran living in the rural community of Suwannee Valley in northern Florida had been self-sufficient, managing a mortgage and living expenses without any support from Veterans programs.
Then, the unexpected happened: he fell ill. Medical bills added up, then mortgage payments and utility bills. He struggled to care for his health and home, and was ultimately taking care of neither—he didn't have the resources.
When he heard about MISSION UNITED, a new Veterans' program through the United Way of Suwannee Valley, he still didn't believe he was the kind of person who should accept help.
"He wanted the assistance to go to someone else who was more in need," says Jennifer Anchors, UWSV's executive director. "It was just this spiral that was going on for him."
A caseworker was assigned to the gentleman, and he was connected with medical assistance through the Veterans Affairs hospital. MISSION UNITED helped him pay two months of his mortgage and one month of his electric bill. He also joined a local seniors' group for socialization and volunteering.
"He was able to get back on his feet," Anchors says. "And he just felt so good about himself."
Although other programs for Veterans exist in the small community, people were falling through the cracks, Anchors explains, noting the region is home to approximately 11,000 Veterans.
"A lot of times people just don't know where to go when they need help. We serve as the hub that supports them . . . to help them navigate resources," she says.
MISSION UNITED isn't funded by the workplace fundraising campaigns United Way organizations are known for; the program receives funding only through private foundations and grants.
Enbridge was proud to be MISSION UNITED's first funder, awarding UWSV a Fueling Futures grant of $7,500 to help establish the program in 2021, as part of our commitment to build sustainable communities. We followed that initial funding with $7,500 in 2022 and $5,000 in 2023 to continue the work to support and empower Veterans and their families, and ensure they receive assistance when times are tough.
Frequently, these Veterans offer to pay back the financial support they've received.
"For a lot of people, it's very difficult and embarrassing to ask for help, especially for Veterans," Anchors says. "We try to reassure them: 'No, this is not a loan. We're here to help you.' "
It's just as the program's motto states: MISSION UNITED is proudly serving those who have served.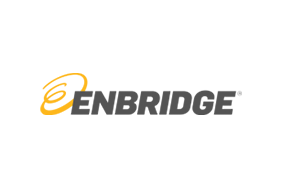 Enbridge Inc.
Enbridge Inc.
About Enbridge
At Enbridge, our name spells out our mission: a bridge to a sustainable energy future. That bridge safely connects millions of people around the world to the energy they rely on every day, fueling quality of life. Whether it's natural gas, oil or renewable power, the energy we deliver through networks spanning North America and our growing European offshore wind portfolio helps to heat homes, feed families, fuel vehicles and power industry. We're investing in modern energy infrastructure to sustain access to secure, affordable energy. We're also building on two decades of experience in renewable energy to advance new low-carbon energy technologies including hydrogen, renewable natural gas and carbon capture and storage. We're committed to reducing the carbon footprint of the energy we deliver, and to achieving net zero greenhouse gas emissions by 2050.
Headquartered in Calgary, Alberta, Enbridge's common shares trade under the symbol ENB on the Toronto (TSX) and New York (NYSE) stock exchanges. To learn more, visit us at Enbridge.com
More from Enbridge Inc.