Published 08-31-23
Submitted by Henkel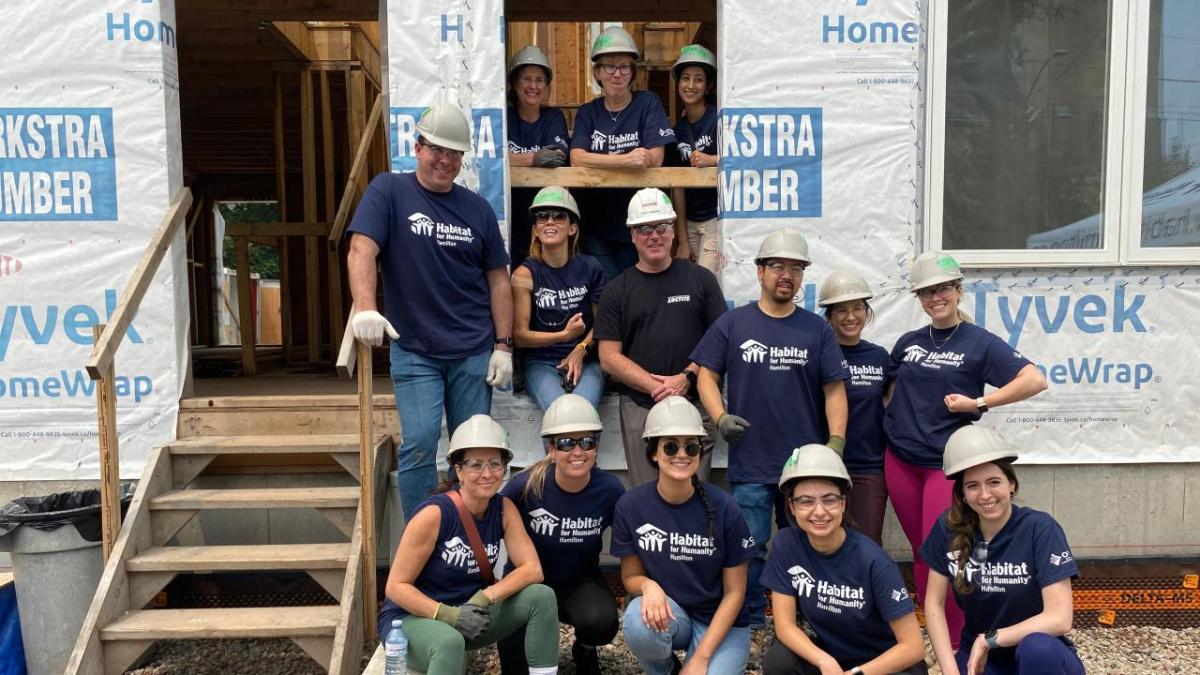 Home is where the heart is. And in the case of Habitat for Humanity homes, caring volunteers bring a lot of heart to every aspect of the building process. In Mississauga, Ontario (Canada), Henkel employees signed up enthusiastically to volunteer with their hearts and hands for a Habitat build.
Approximately 120 employees work at the Mississauga facility – home to both Henkel business units – Adhesive Technologies and Consumer Brands.
Lending Habitat a Hand
Donning hard hats, gloves and work boots, the Henkel crew gathered at the Habitat for Humanity Sherman Avenue build site in Hamilton, Ontario.
Working in three teams — with support and direction from assigned Habitat Supervisors — each team was tasked with building a wall and installing a door.
The work involved meticulous measuring of panels, cutting wood with a miter saw, creating and installing a door frame, and precisely leveling and securing the door – hard, but definitely rewarding. It was also a great way to get out of the office and for employees to develop stronger connections, while at the same time, giving back to the community.

Tina Sanbalian, Human Resources Manager at Henkel Canada
Slated for completion in early 2024, the Sherman Avenue Build represents one of the Hamilton affiliate's most ambitious projects to date: a five-unit town house where five deserving families can start new chapters in their lives. Building more multi-family units is Habitat's strategy to combat extremely high housing prices in Hamilton.
This build requires a true group effort from everyone in the community. Corporate partners like Henkel play an essential role in getting these affordable housing projects completed. The Henkel team was a fun, engaged, and hard-working group, and we really enjoyed working with them. We are very thankful for Henkel's contributions.

Sean Ferris, CEO, Habitat for Humanity Hamilton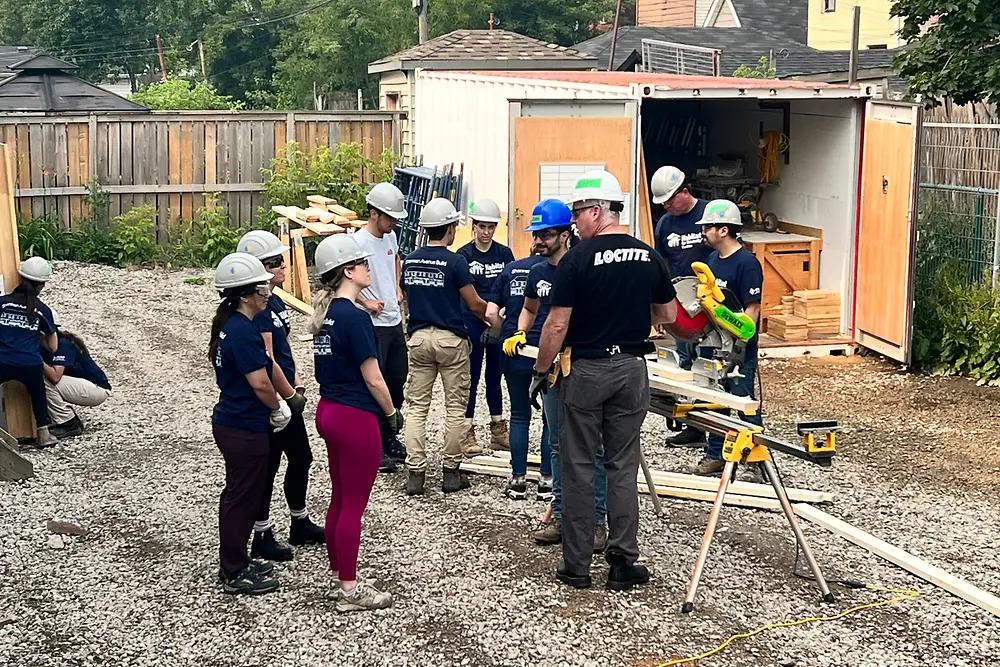 25 Years of Tomorrows
Along with the sweat equity of our volunteers, Henkel provided a grant through its Make an Impact on Tomorrow (MIT) program to support the build.
Celebrating its 25th year in 2023, the MIT program provides financial and other resources for charitable causes that Henkel employees support and are passionate about.
Giving back is in our DNA at Henkel, and we all have causes that are close to our hearts. At a grassroots level, the MIT program helps us improve quality of life in our communities in diverse ways that are meaningful to us as individuals.

Carolyn Newson, Human Resources Director for Henkel Canada
The Gifts in Giving Back
As Henkel employees around the world have discovered first-hand, working together toward a worthy goal fosters pride, teamwork, camaraderie — even some friendly competition.
"Everyone felt a sense of pride throughout the day as we worked together on a project that is going to benefit multiple families in the future," says Sanbalian. "It also allowed me to learn new skills I might not have otherwise been exposed to."
Working with corporate partners like Henkel, Habitat for Humanity offers hope for many. A refugee from El Salvador who will be housed in the Sherman Habitat build shared, "my son and I will have a safe place to call home for the first time."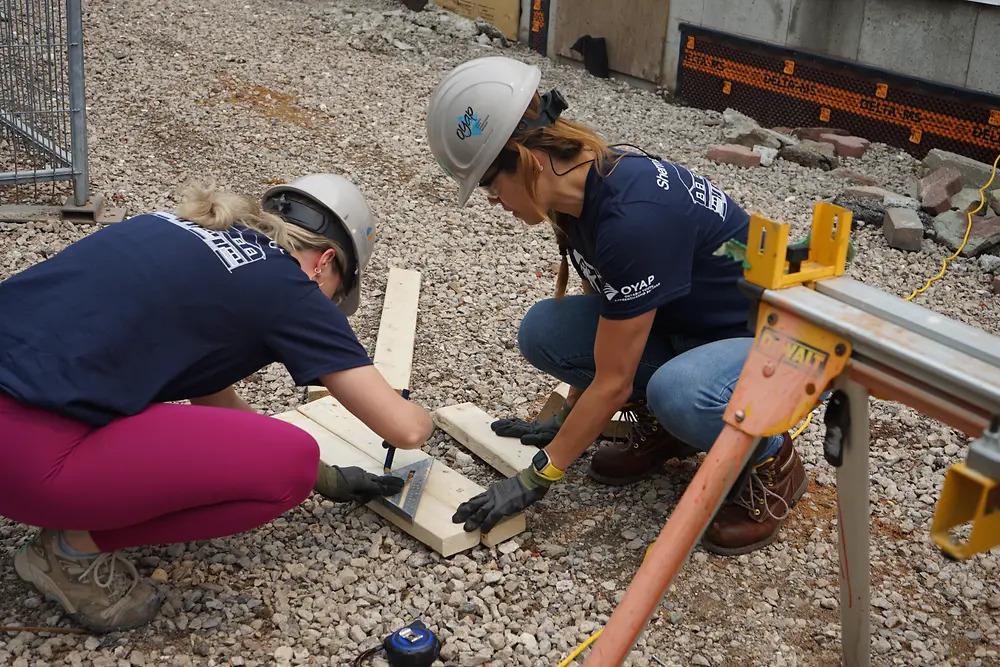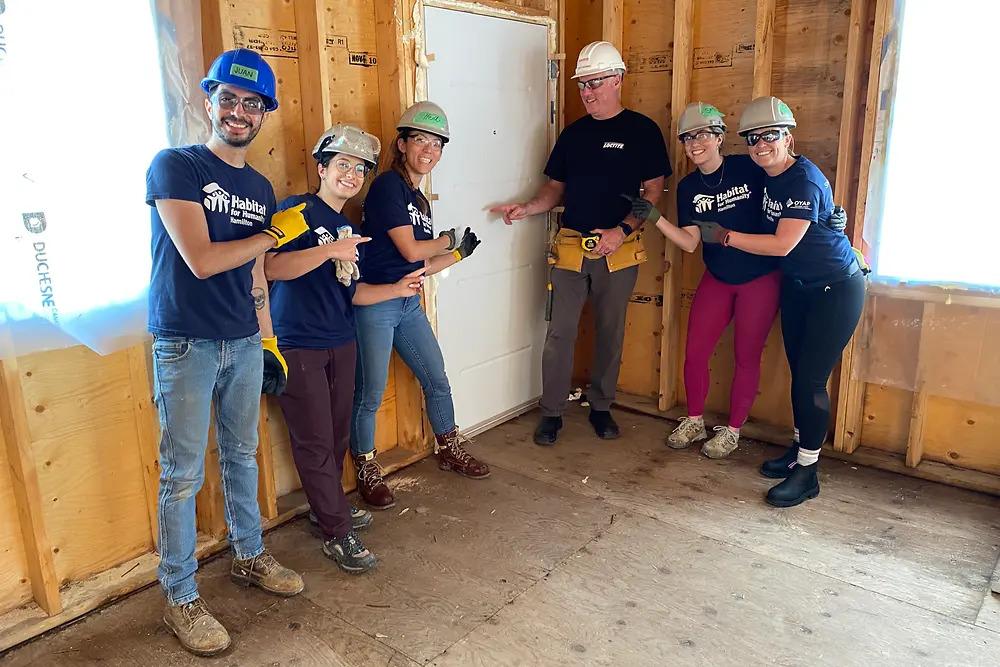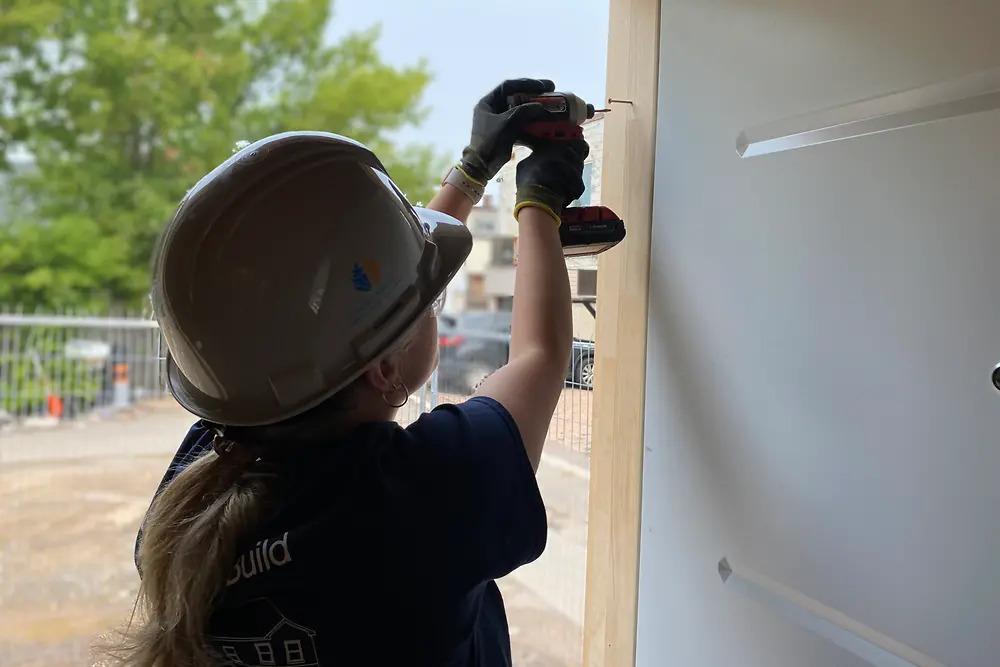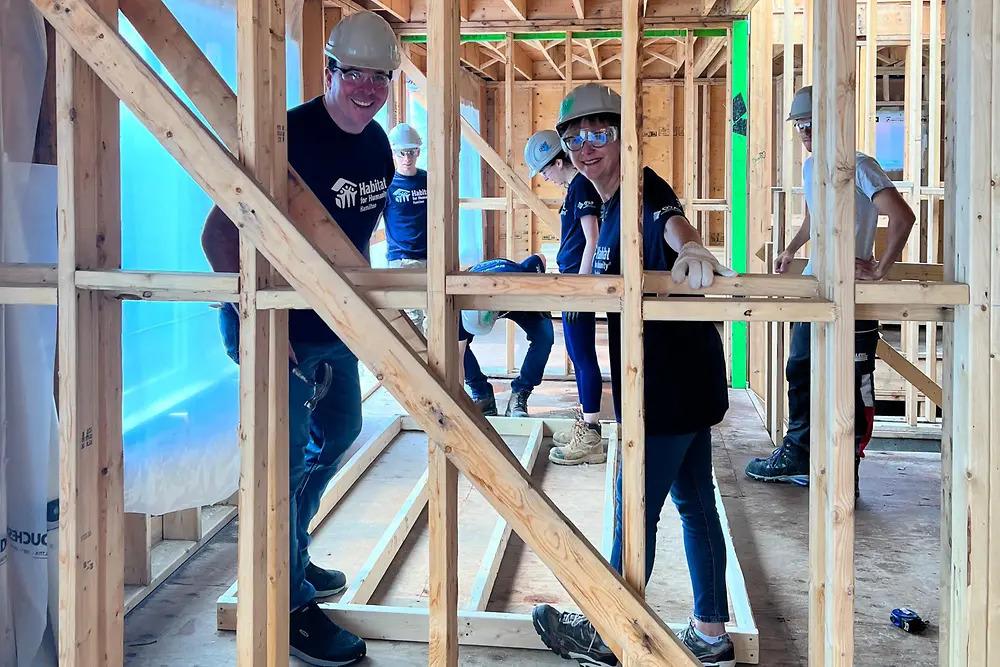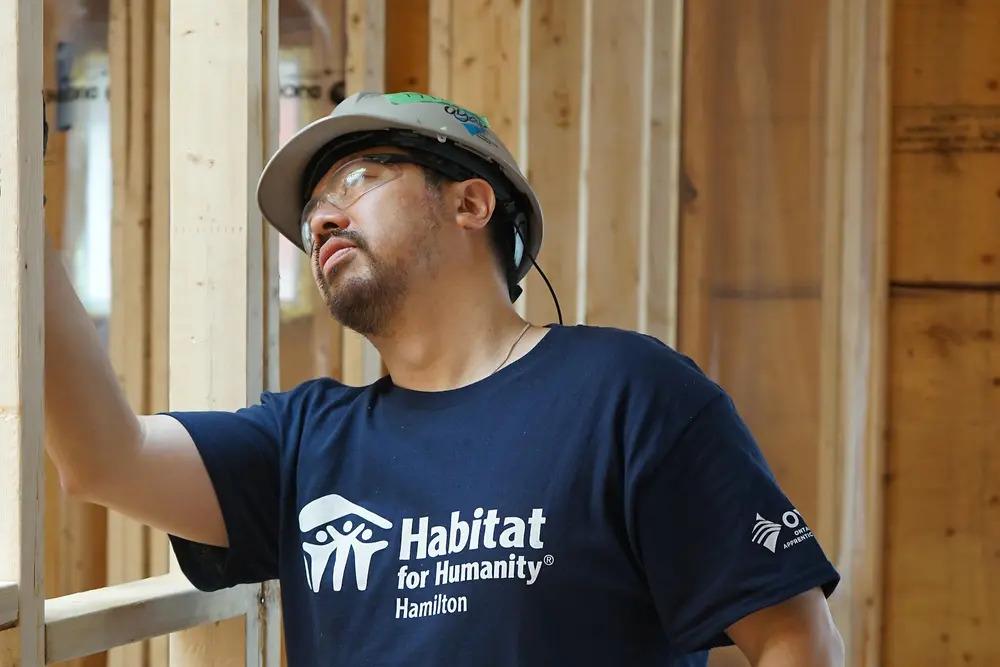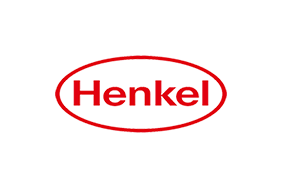 Henkel
Henkel
About Henkel in North America
In North America, Henkel operates across its three business units: Adhesive Technologies, Beauty Care, and Laundry & Home Care. Its portfolio of well-known consumer and industrial brands includes Schwarzkopf® hair care, Dial® soaps, Right Guard® antiperspirants, Persil®, Purex®, and all® laundry detergents, Snuggle® fabric softeners as well as Loctite®, Technomelt® and Bonderite® adhesives. With sales of around 6 billion US dollars (5 billion euros) in 2019, North America accounts for 26 percent of the company's global sales. Henkel employs approximately 9,000 people across the U.S., Canada and Puerto Rico. For more information, please visit www.henkel-northamerica.com, and on Twitter @Henkel_NA.
About Henkel
Henkel operates globally with a well-balanced and diversified portfolio. The company holds leading positions with its three business units in both industrial and consumer businesses thanks to strong brands, innovations and technologies. Henkel Adhesive Technologies is the global leader in the adhesives market – across all industry segments worldwide. In its Laundry & Home Care and Beauty Care businesses, Henkel holds leading positions in many markets and categories around the world. Founded in 1876, Henkel looks back on more than 140 years of success. In 2019, Henkel reported sales of more than 20 billion euros and adjusted operating profit of more than 3.2 billion euros. Henkel employs more than 52,000 people globally – a passionate and highly diverse team, united by a strong company culture, a common purpose to create sustainable value, and shared values. As a recognized leader in sustainability, Henkel holds top positions in many international indices and rankings. Henkel's preferred shares are listed in the German stock index DAX. For more information, please visit www.henkel.com.
More from Henkel