Published 08-30-23
Submitted by AMD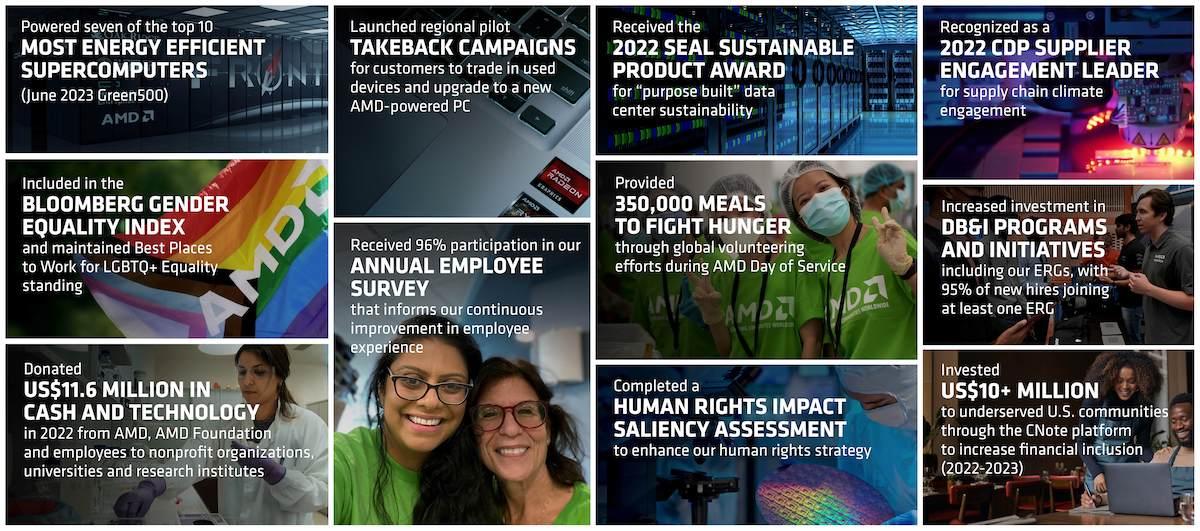 AMD recently published our annual Corporate Responsibility Report, marking 28 years of publicly reporting on our efforts and progress. This year, we share updates and progress in our focus areas spanning digital impact; environmental sustainability; supply chain responsibility; and diversity, belonging and inclusion.
Our approach to corporate responsibility has remained fundamentally consistent for almost three decades: we listen to our stakeholders and embrace the business value of corporate responsibility across our products, operations and supply chain.
Engagement is key to driving meaningful change and addressing issues facing our industry and world. We continue to increase the number of employee briefings, customer dialogues and supplier engagements on climate, labor and human rights.
AMD works with industry peers as a founding member and contributor in the new Semiconductor Climate Consortium and with the Responsible Business Alliance (RBA). I'm grateful for the opportunity to engage with industry leaders through my service as vice chair of the RBA Board of Directors with its focus and programs to advance responsibility in supply chains worldwide. We also continue to work with customers, direct manufacturing suppliers and others to address significant sources of GHG emissions.
AMDers around the world are passionate about advancing our impact – from operating responsibly in their daily work and designing products that deliver better energy efficiency to volunteering in our communities and helping inspire the next generation of innovators. As a result, AMD is honored to have received a number of recognitions, including a 2022 SEAL Sustainable Product Award for innovative and impactful products 'purpose-built' for a sustainable future in data centers, being named a 100 Best Corporate Citizen by 3BL, and inclusion in the 2022 Human Rights Campaign Corporate Equality Index and Bloomberg Gender-Equality Index. In 2022, the company was again named as a CDP Supplier Engagement Leader for addressing climate risks in the supply chain, which is reserved for the top 8% of reporting companies.
I thank my AMD colleagues for their drive to deliver exceptional semiconductor technologies while pursuing sustainable development for a better future in our world.
Learn more about our corporate responsibility initiatives and progress in our Year in Review and the 2022-23 report here.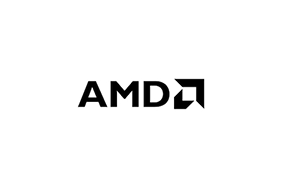 AMD
AMD
About AMD
For more than 50 years AMD has driven innovation in high-performance computing, graphics and visualization technologies. Billions of people, leading Fortune 500 businesses and cutting-edge scientific research institutions around the world rely on AMD technology daily to improve how they live, work and play. AMD employees are focused on building leadership high-performance and adaptive products that push the boundaries of what is possible. For more information about how AMD is enabling today and inspiring tomorrow, visit the AMD (NASDAQ: AMD) website, blog, LinkedIn and Twitter pages.
More from AMD