Published 08-30-23
Submitted by Duke Energy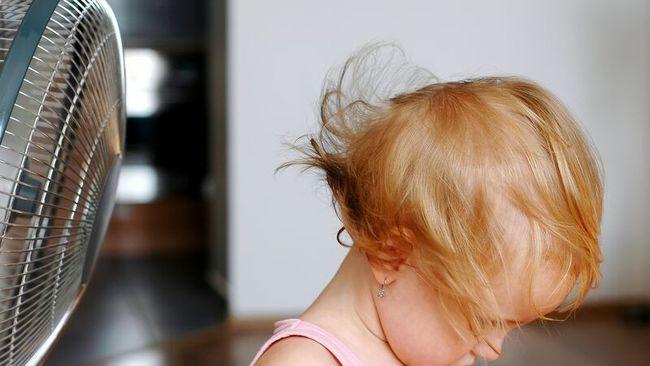 PLAINFIELD, Ind., August 30, 2023 /CSRwire/ - Summer temperatures often mean customers are looking for ways to beat the heat and Duke Energy is working with local nonprofit agencies to distribute critical relief for residents in need. The Duke Energy Foundation is contributing more than $90,000 to 15 organizations across the state to help purchase and distribute fans to older adults and low-income households.
"Indiana summers can be extremely hot, with August bringing some of the warmest days of the year," said Stan Pinegar, president of Duke Energy Indiana. "A simple fan can make a difference in avoiding heat-related illnesses and provide our senior and low-income customers with some comfort when temperatures rise."
Grants were awarded to the following organizations:
Area IV Agency on Aging and Community Action Programs – $8,000

Good Samaritan Network – $5,000

Heart of Indiana United Way – $2,500

Henry County Community Foundation – $2,500

Hoosier Uplands Economic Development Corporation – $5,000

Interchurch Food Pantry of Johnson County – $1,000

Johnson County Senior Services – $5,000

Ohio Valley Opportunities – $20,000

Salvation Army, Princeton – $5,000

Salvation Army, Shelbyville – $5,000

South Central Community Action Program – $5,000

United Way of Knox County – $5,000

United Way Serving Howard and Tipton Counties – $10,000

United Way of the Wabash Valley – $10,000

Western Indiana Community Action Agency – $2,000
Financial Assistance
The effort is just one way Duke Energy supports its customers in need. Over the last five years, the company's Share the Light Fund® has provided more than $2.4 million of financial assistance to Indiana customers struggling to pay their energy bills. Duke Energy works with the Indiana Community Action Association to distribute funds to qualifying customers to help pay energy bills, deposits and reconnection/connection charges. Customers can receive up to a $300 credit annually on their account. Individuals should contact their local community action agency to see if they are eligible. Click here to find a listing of service providers by county.
Duke Energy Foundation
The Duke Energy Foundation provides philanthropic support to meet the needs of communities where Duke Energy customers live and work. The Foundation contributes more than $2 million annually in charitable gifts to Indiana and is funded by Duke Energy shareholder dollars. More information about the Foundation and its Powerful Communities program can be found at duke-energy.com/Foundation.
Duke Energy Indiana
Duke Energy Indiana, a subsidiary of Duke Energy, provides about 6,600 megawatts of owned electric capacity to approximately 890,000 customers in a 23,000-square-mile service area, making it Indiana's largest electric supplier.
Contact: McKenzie Barbknecht
24-Hour: 800.559.3853
View original content here.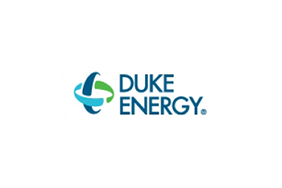 Duke Energy
Duke Energy
Duke Energy (NYSE: DUK), a Fortune 150 company headquartered in Charlotte, N.C., is one of America's largest energy holding companies. Its electric utilities serve 8.2 million customers in North Carolina, South Carolina, Florida, Indiana, Ohio and Kentucky, and collectively own 50,000 megawatts of energy capacity. Its natural gas unit serves 1.6 million customers in North Carolina, South Carolina, Tennessee, Ohio and Kentucky. The company employs 27,600 people.
Duke Energy is executing an ambitious clean energy transition to achieve its goals of net-zero methane emissions from its natural gas business by 2030 and net-zero carbon emissions from electricity generation by 2050. The company has interim carbon emission targets of at least 50% reduction from electric generation by 2030, 50% for Scope 2 and certain Scope 3 upstream and downstream emissions by 2035, and 80% from electric generation by 2040. In addition, the company is investing in major electric grid enhancements and energy storage, and exploring zero-emission power generation technologies such as hydrogen and advanced nuclear.
Duke Energy was named to Fortune's 2023 "World's Most Admired Companies" list and Forbes' "World's Best Employers" list. More information is available at duke-energy.com. The Duke Energy News Center contains news releases, fact sheets, photos and videos. Duke Energy's illumination features stories about people, innovations, community topics and environmental issues. Follow Duke Energy on Twitter, LinkedIn, Instagram and Facebook.
More from Duke Energy