Published 08-30-23
Submitted by Southern Company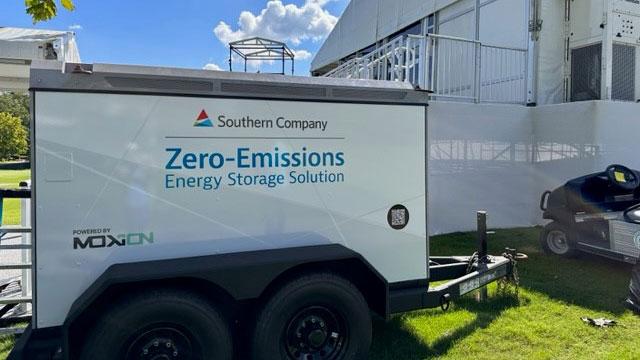 Southern Company announced that its system is delivering 100% renewable energy for the TOUR Championship for the second consecutive year.
For the PGA TOUR's season finale, which returns to Atlanta and historic East Lake Golf Club, August 23-27, 2023, and crowns the season's FedExCup champion, Southern Company and its subsidiaries Georgia Power and Southern Company Gas collaborated closely with the TOUR Championship to drive sustainability measures on and off the golf course.
"It is really exciting to deliver 100% renewable energy for the TOUR Championship for the second straight year," said Southern Company President & CEO Chris Womack. "This initiative reflects the continued commitment to clean energy by Southern Company and its subsidiaries."
Southern Company's custom, sustainable solution includes:
500,000-kilowatt hours of renewable energy credits to avoid emissions generated from fossil fuel-based electricity used on course
Renewable natural gas (RNG) to avoid emissions from the clubhouse's natural gas appliances by integrating environmental credits from carbon neutral RNG captured from landfills
Zero-emission, Moxion battery energy storage in Southern Company's fan area, the SO Cool Zone and select hospitality areas
90% of golf carts are electric
11,000 gallons of renewable diesel (R99) replacing traditional diesel
Battery-powered and solar-powered cell phone charging stations for fan use on course
Electric Vehicle chargers in the East Lake Golf Club parking lot for player and patron use
Renewable and recyclable materials in Southern Company's Good Energy Pavilion fan experience
New this year, Southern Company has partnered with Moxion to provide zero emission battery energy storage in the SO Cool Zone and select hospitality areas.
"Together with Southern Company and its subsidiaries, Moxion is helping to provide 100% renewable energy at the 2023 TOUR Championship," said Paul Huelskamp, CEO at Moxion. "Our mobile batteries reduce emissions and noise pollution, improving the experience for fans and players and setting a new standard for hospitality operations in the live events industry. This partnership is a perfect blend of progress and tradition, paving the way for a more sustainable future for sports fans everywhere."
In alignment with Southern Company's stated goal of achieving net zero emissions across its electric and natural gas operations by 2050, the company reduced its system's greenhouse gas (GHG) emissions by 46% in 2022 relative to 2007 levels, and expects to consistently achieve GHG reductions of greater than 50% as early as 2025, a full five years earlier than its interim goal. The net zero goal includes direct GHG emissions across the company's electric and natural gas businesses.
Since 1999, Southern Company has been the Official Energy Company of the PGA TOUR. Southern Company is now in its eighth year as a Proud Partner of the TOUR Championship and recently renewed its relationship with the tournament through 2027. Southern Company remains alongside The Coca-Cola Company and Accenture as the Proud Partners of the TOUR Championship.
Southern Company is committed to providing clean and resilient energy solutions that connect communities, businesses and future generations to opportunity and growth.
For more information, please visit Southern Company | Golf.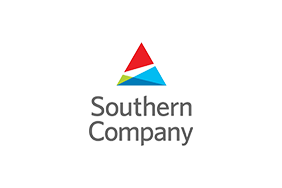 Southern Company
Southern Company
Southern Company (NYSE: SO) is a leading energy provider serving 9 million residential and commercial customers across the Southeast and beyond through its family of companies. Providing clean, safe, reliable and affordable energy with excellent service is our mission. The company has electric operating companies in three states, natural gas distribution companies in four states, a competitive generation company, a leading distributed energy distribution company with national capabilities, a fiber optics network and telecommunications services. Through an industry-leading commitment to innovation, resilience and sustainability, we are taking action to meet customers' and communities' needs while advancing our goal of net zero greenhouse gas emissions by 2050. Our uncompromising values ensure we put the needs of those we serve at the center of everything we do and are the key to our sustained success. We are transforming energy into economic, environmental and social progress for tomorrow. Our corporate culture and hiring practices have earned the company national awards and recognition from numerous organizations, including Forbes, The Military Times, DiversityInc, Black Enterprise, J.D. Power, Fortune, Human Rights Campaign and more. To learn more, visit www.southerncompany.com.
More from Southern Company