Published 08-29-23
Submitted by Comcast Corporation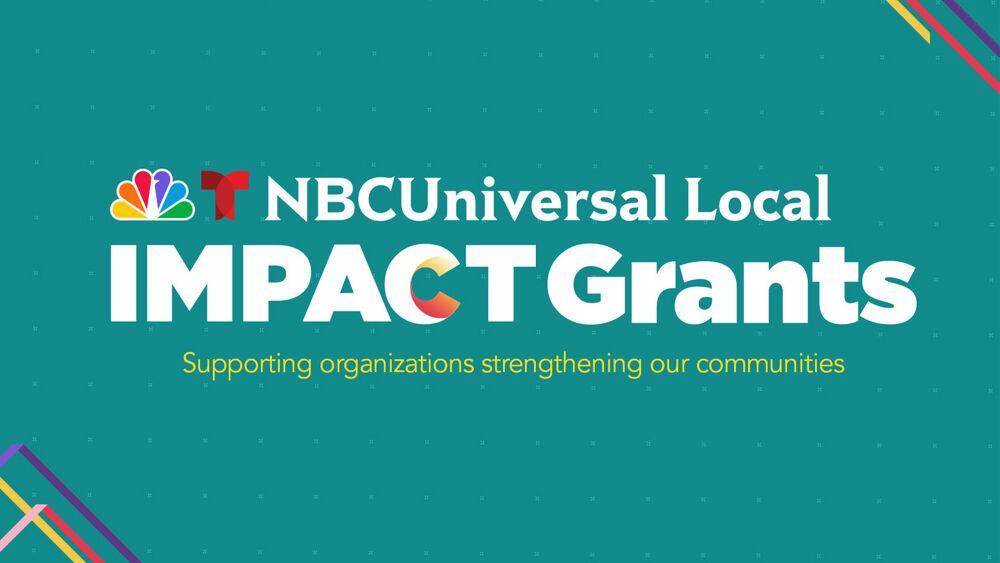 NEW YORK, August 29, 2023 /CSRwire/ - Comcast NBCUniversal and NBCUniversal Local, a division of NBCUniversal that includes NBC/Telemundo owned stations, announced that 81 nonprofits will receive a combined total of $2.475 million in unrestricted grants to support nonprofit organizations that are helping to improve their local communities with unique and innovative programming in three grant categories including Next Generation Storytellers, Youth Education & Empowerment, and Community Engagement.
The winners include nonprofits that serve individuals in the New York, Southern California, Chicago, Philadelphia, Dallas-Fort Worth, Boston, Hartford, CT, Washington, D.C., South Florida, San Francisco Bay Area and San Diego DMAs. For a full list of grant winners, please visit NBCUniversal's Newsroom or click here.
"It's important that we fund organizations making a significant impact to our local communities and the people that reside within them," said Jessica Clancy, Senior Vice President of Corporate Social Responsibility at NBCUniversal.
This year's Local Impact Grants are putting the power of giving into the hands of these nonprofits to address the diverse needs of the communities they serve in the areas of youth education and empowerment, the next generation of storytellers, and community engagement.

JESSICA CLANCY

Senior Vice President of Corporate Social Responsibility at NBCUniversal
Since this NBCU grant program was founded six years ago, more than $16 million in grants has been dedicated to 470 nonprofits in 11 communities that are served by NBC and Telemundo owned stations.
Unrestricted grant funding provides an important source of financial flexibility for nonprofits, that in turn, helps to unlock their full potential for creating lasting impact in their communities.

VALARI STAAB

Chairman, NBCUniversal Local
"I'm pleased that our grant program and NBC and Telemundo owned stations can support organizations that are doing incredible work to create opportunities for youth, families and individuals," said Valari Staab, Chairman, NBCUniversal Local.
Below is a snapshot of 2023 NBCUniversal Local Impact Grant recipients, by market:
New York: Hillside Food Outreach
Hillside Food Outreach delivers high-quality, nutritious food that will help low-income, chronically ill, disabled individuals and those who cannot access a traditional food pantry to achieve a better quality of life. Hillside home delivers healthy groceries, at no cost, to all those in need, regardless of race, gender, age, national origin, religion and creed.
Southern California: Kids In The Spotlight
Kids In The Spotlight helps youth heal and grow from trauma through the power of storytelling and filmmaking. Through the group's programs, youth between the ages of 12-24 are trained to write, cast and star in their own short films, telling their stories their way. To date, more than 80 films have been produced and screened at film festivals around the country.
Chicago: Dion's Dream
Dion's Chicago Dream identifies and combats food insecurity throughout the Chicagoland area, using nutritional philanthropy as a catalyst to build community and transform lives.
Philadelphia: Rock To The Future
Rock to the Future supports positive youth development and economic empowerment through free, student-driven music programs for Philadelphia youth. Through music, students build skills to unlock their fullest potential to support lifelong well-being. The group serves hundreds of students annually in-school, after school, and during the summer in schools, community locations, and juvenile justice facilities.
Dallas-Fort Worth: GEMS Camp
Founded by an educator to help close the gender and racial gap in STEM studies and careers, GEMS Camp provides Black and Latina girls from North Texas from economically disadvantaged communities with science, technology, engineering, and mathematics education focused around five key areas including Academics, Career, Creativity, Leadership, and Service to help them succeed in STEM-related studies and careers.
Boston: Mental Health Collaborative, Inc.
Mental Health Collaborative helps to build resilient communities through mental health education including mental health literacy trainings to schools, organizations, and communities.
Hartford, CT: Children in Placement
Children in Placement Connecticut advocates for the best interests of abused and neglected children and secures safe homes, supportive services, and a stable transition into adulthood by assessing and supporting each child's situation.
Washington, D.C.: Mary House
For more than 40 years, Mary House has provided transitional housing, case-management, and educational services for low-income immigrants and refugees in Washington's Brookland neighborhood. Currently operating 55 housing units and seeking to add a further 12 units this year, Mary House provides a stable and nurturing environment for more than 280 homeless and war displaced individuals and creates customized support programs aimed at building each family's independence and self-sufficiency.
South Florida: EatWell Exchange
Founded by three friends who wanted to change the perception of healthy meals by focusing on culture, EatWell Exchange empowers lower socioeconomic communities with the access, knowledge, and confidence they need to eat a nutritious diet within their own food culture to end the generational cycle of negative health outcomes.
San Francisco Bay Area: El Tímpano
Spanish for "eardrum," El Tímpano surfaces community members' stories and questions on local and national issues. Stewarded and empowered independent by Independent Arts & Media, El Tímpano helps to foster community and civic participation, and facilitate cultural engagement and free expression.
San Diego: Arms Wide Open
Arms Wide Open, the largest music, theatre and arts program in San Diego for individuals with special needs and disabilities, enriches the lives of children and adults with special needs by fostering caring social environments and creating opportunities for recreation and participation in the arts.
For more information, visit LocalImpactGrants.com. For information in Spanish, visit BecasdeImpactoLocal.com.
Follow on social @NBCUFoundation and #LocalImpactGrants.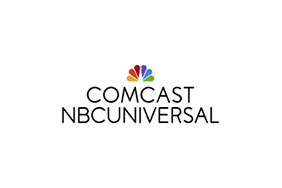 Comcast Corporation
Comcast Corporation
Comcast Corporation (Nasdaq: CMCSA, CMCSK) is a global media and technology company with two primary businesses, Comcast Cable and NBCUniversal. Comcast Cable is one of the nation's largest video, high-speed Internet and phone providers to residential customers under the XFINITY brand and also provides these services to businesses. NBCUniversal operates news, entertainment and sports cable networks, the NBC and Telemundo broadcast networks, television production operations, television station groups, Universal Pictures and Universal Parks and Resorts.
More from Comcast Corporation