Published 08-29-23
Submitted by Yum China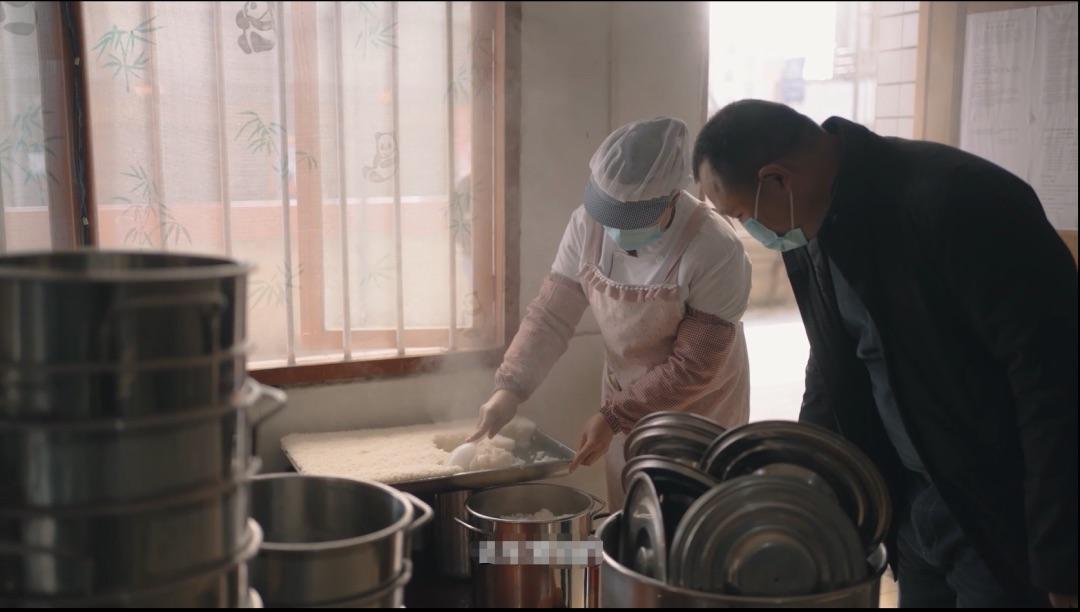 Nestled in the rugged landscapes of Dafang County lies Jinxing Elementary School. To outsiders, the path to this school may seem challenging, with children embarking on hours-long treks through hills and valleys in pursuit of education. However, beneath these challenges unfolds a captivating story of transformation, compassion, and the remarkable impact of Yum China's flagship CSR initiative, the "One Yuan Donation" program.
Wang Wei, the principal of Jinxing Elementary School, has served as a beacon of hope for over a decade. He views the students as his own children, dedicating his days to their education and well-being. Yet, one concern weighed heavily on his heart – the students' meals.
Upon his arrival, the school's kitchen was far from adequate. It relied on a large iron pot and a wooden steamer, both powered by coal. The coal fires took hours to heat up, and the soot from burning coal posed problems for the kitchen staff. Consequently, the students' packed lunches were often cold and unappetizing. Wang Wei could not bear to see these young minds eat cold meals and resolved to make a change.
His initial solution, using his tiny dorm room and a single electric stove, was far from ideal. Wang Wei knew a more sustainable solution was needed. In 2022, the "One Yuan Donation" program by Yum China reached Jinxing Elementary School, providing a valuable lifeline. This program allows customers in China to make small donations when placing their orders, directly funding the installation and maintenance of modern kitchen equipment in rural schools.
Wang Wei led efforts to secure this transformative project, collaborating with local authorities and meticulously preparing application documents. The day the equipment arrived was a testament to his dedication. Wang Wei, along with the school staff, eagerly awaited the installation team, their smiles reflecting the hope in their hearts. Neighboring villagers extended warm hospitality to the installation team, symbolizing a shared vision.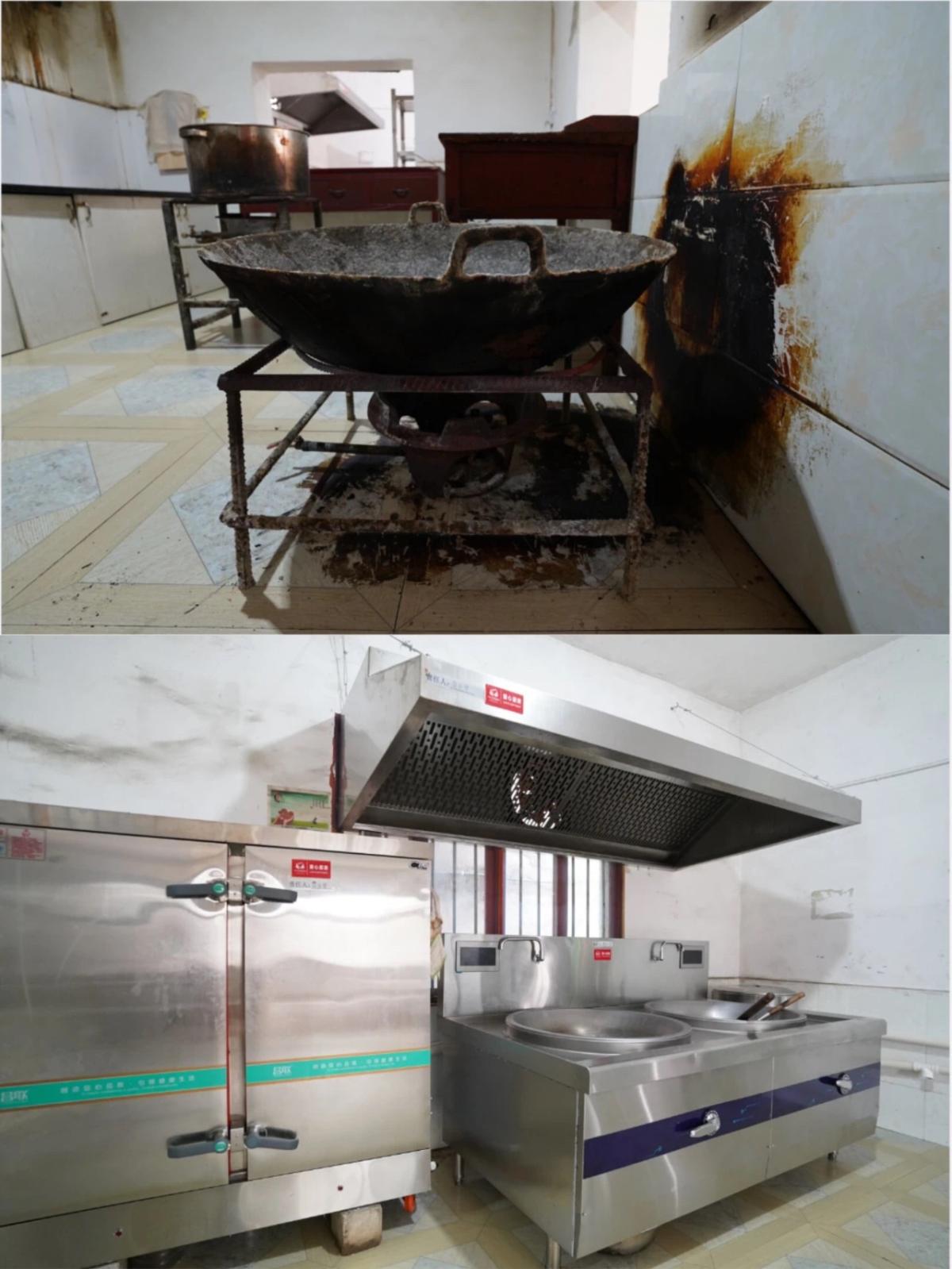 The benefits of modern kitchen equipment were threefold. It brought cost savings, reducing monthly fuel costs by up to 75% with the switch from coal to electricity. It saved time, with automation improvements reducing labor. And most importantly, it reduced environmental pollution, as electric power proved more hygienic and environmentally friendly.
The modern kitchen has transformed the school. Students no longer brought cold lunches from home; they enjoyed hearty, warm meals that lifted their spirits. While meal logistics became smoother, Wang Wei's commitment remained unwavering. He ensured staff received the necessary training and implemented food safety protocols to ensure students' well-being.
Wang Wei firmly believes in the link between nourishment and performance. Well-fed students were more attentive, leading to improved academic results. In rural regions, educators like Wang Wei serve as pillars of the community, nurturing the future generation. The "One Yuan Donation" program, empowered by compassion and conscientious supervision, promises lasting impact, ensuring growth and transformation for countless rural children.
The story of Jinxing Elementary School is one of resilience, collaboration, and compassion. The "One Yuan Donation" program exemplifies the profound change that collective effort can bring. As these young minds grow, we are reminded that even seemingly small acts of kindness can create waves of transformation.
Through the modern kitchen's doors, a brighter future emerges. Nourishment and education intertwine and the journey to school becomes less daunting, helping improve communities to prosper and dreams to flourish.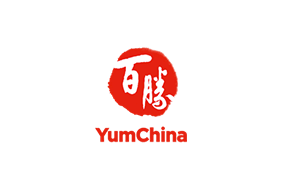 Yum China
Yum China
About Yum China Holdings, Inc.
Yum China Holdings, Inc. is a licensee of Yum! Brands in mainland China. It has exclusive rights in mainland China to KFC, China's leading quick-service restaurant brand, Pizza Hut, the leading casual dining restaurant brand in China, and Taco Bell, a California-based restaurant chain serving innovative Mexican-inspired food. Yum China also owns the Little Sheep, Huang Ji Huang, East Dawning and COFFii & JOY concepts outright. In addition, Yum China has partnered with Lavazza to explore and develop the Lavazza coffee shop concept in China. The Company had over 12,000 restaurants in over 1,700 cities at the end of February 2022.
In 2021, Yum China ranked # 363 on the Fortune 500 list and was named to TIME100 Most Influential Companies list. Yum China has also been selected as member of both Dow Jones Sustainability Indices (DJSI): World Index and Emerging Market Index. In 2022, the Company was named to the Bloomberg Gender-Equality Index and was certified as a Top Employer 2022 in China by the Top Employers Institute, both for the fourth consecutive year. For more information, please visit http://ir.yumchina.com.
More from Yum China