Published 08-29-23
Submitted by Edison International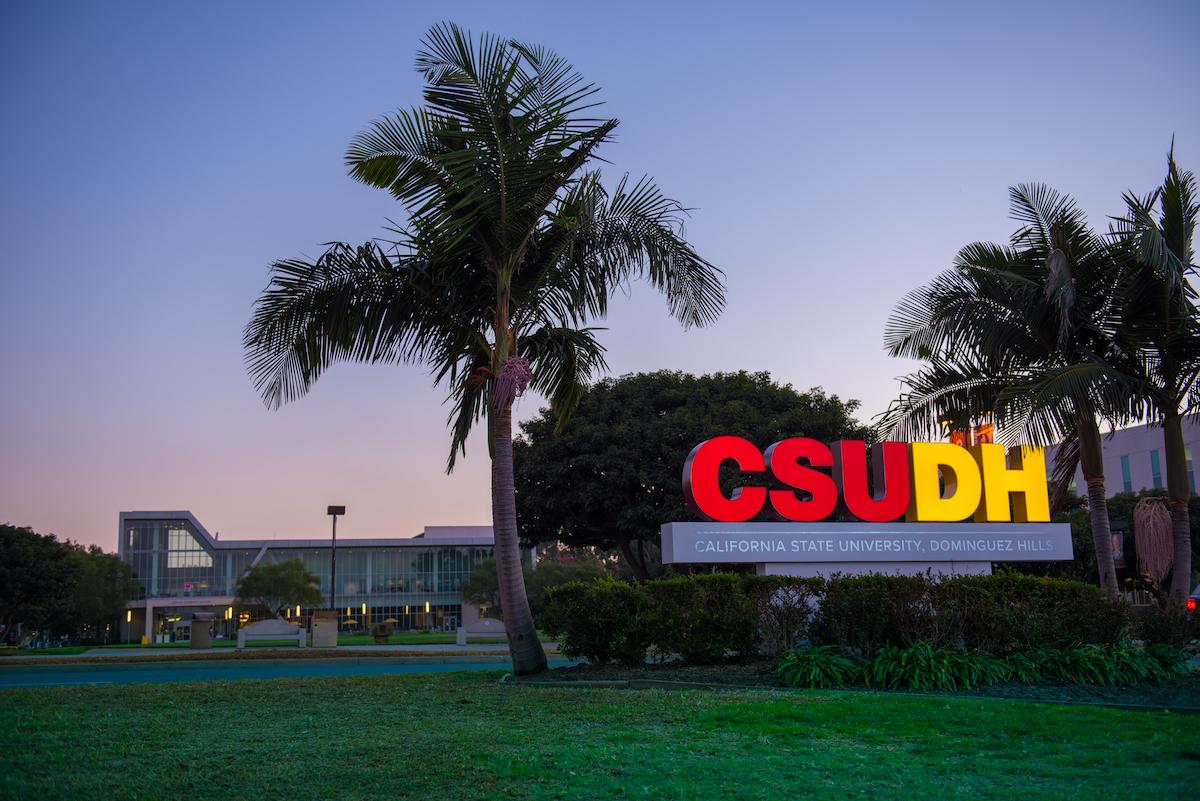 California State University, Dominguez Hills is on a mission — slashing greenhouse gas emissions and emerging as a national energy-efficiency and sustainability leader among urban, minority-serving higher education institutions.

The campus in Carson, Calif., a few miles south of Los Angeles, has saved more than 40,000 metric tons of carbon since 2019 by electrifying buildings, adding renewable energy and implementing retrofits supported through Southern California Edison's Clean Energy Optimization Pilot.

The emissions reductions earned CSU Dominguez Hills a record rebate of more than $2.4 million for year two of the pilot; the university has received nearly $3.6 million in performance payouts from SCE since 2019.

"Sustainability and equitable stewardship of our natural, social and economic resources are part of the university's core values and commitment to reduce our carbon footprint," CSU Dominguez Hills President Thomas A. Parham said at a check presentation ceremony earlier this month.

"We welcome the partnership with SCE and these additional resources, which will enable us to continue investing in the green infrastructure our campus community wants and deserves."
Incentivized by the Clean Energy Optimization Pilot — paused for a year during the COVID-19 pandemic — the university has lowered GHG emissions by an astounding 50% compared to 2019.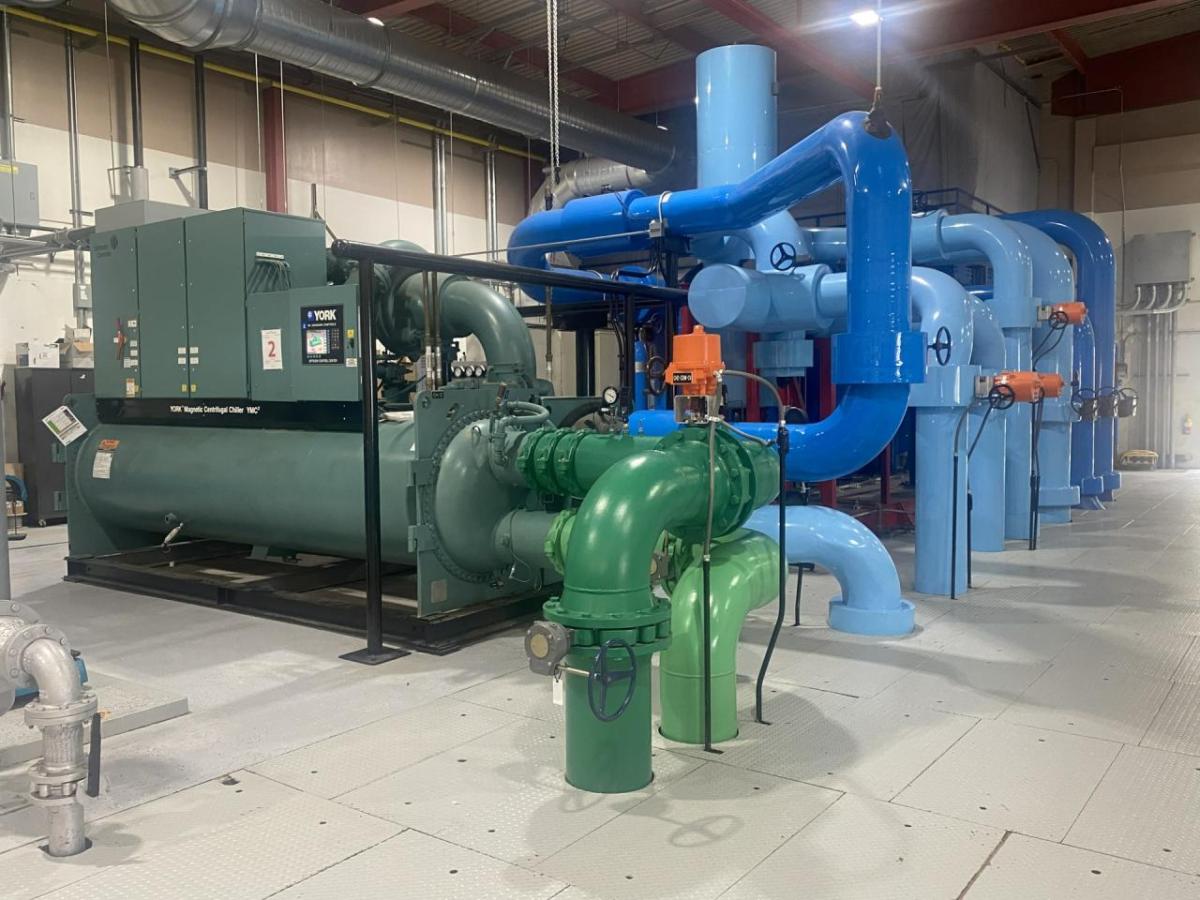 "CSU Dominguez Hills is a decarbonization leader," said Lisa Hannaman, SCE senior account manager. "Their accomplishments are a model for other customers — they've been a true partner to SCE, and we commend their commitment to a clean energy future."

A crucial part of that leadership has been total buy-in from campus stakeholders for the changes needed to make a difference.

CSU Dominguez Hills replaced the gas-fired absorption chillers used to cool water for its air conditioning system with energy-efficient electric versions, added a 4 MW/hour battery, installed rooftop solar panels and upgraded building lighting sensors with smart controls.
They also automated the large HVAC economizers that evaluate outside air temperature and humidity levels — and, when conditions are optimal, circulate that air to cool buildings.

"With automated economizers, we can shut off the chilled water altogether when outside temps are in the 60s or 70s — that saves a huge amount of energy," CSU Dominguez Hills Energy Manager Kenny Seeton said.

"The smart technology also allows us to run Demand Response programs, light and cool only occupied building zones, and do it all from our tablets — and those are just the big steps. We're looking at everything, and the proof is in the utility meter."
Last year, Seeton gave SCE President and CEO Steve Powell a first-hand look at the university's major energy efficiency projects.

CSU Dominguez Hills' numbers topped the Clean Energy Optimization Pilot rankings.

The pilot is a four-year, first-of-its-kind incentive program that gives partnering California State University and University of California campuses performance payments to take sustainable GHG emissions reduction steps.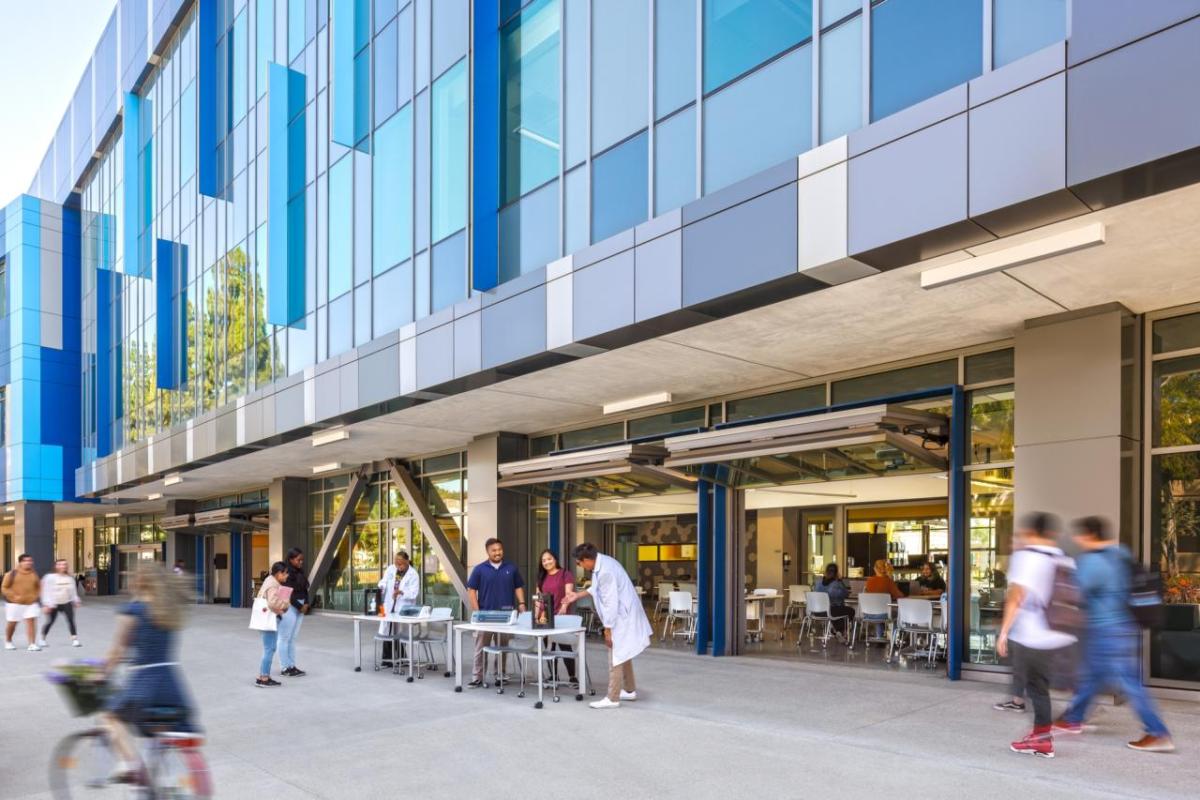 Along with CSU Dominguez Hills, California State Polytechnic University, Pomona and five UC campuses and medical centers are pilot participants. The seven institutions together have saved more than 145,000 metric tons of carbon and earned more than $12.8 million in payouts since 2019.

"If we let folks know what these universities have achieved through this program, others will follow," state Sen. Steven Bradford said. "My job is to take this back to Sacramento and show my colleagues it works," said Bradford, who attended the ceremony and chairs the Senate Energy Committee in the California Legislature.

CSU Dominguez Hills has been recognized nationally and statewide for its energy-saving and sustainability initiatives and has received numerous best practice awards; 77% of the students are from underrepresented groups, and two-thirds are eligible for federal Pell Grants.

Urban, minority-serving institutions and underserved communities are often overlooked as sustainability leaders in higher education, according to CSU Dominguez Hills Sustainability Manager Ellie Perry.

None of this is lost on Dr. Parham and his team.

"We want to be the nation's model urban university," he said. "Most people don't associate clean energy and sustainability with minority communities or institutions — we aim to change that."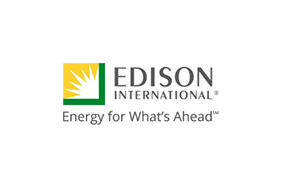 Edison International
Edison International
Edison International (NYSE:EIX), through its subsidiaries, is a generator and distributor of electric power and an investor in energy services and technologies, including renewable energy. Headquartered in Rosemead, Calif., Edison International is the parent company of Southern California Edison, one of the nation's largest electric utilities.
More from Edison International