Published 08-25-23
Submitted by The Chemours Company
Decarbonizing America's buildings, homes, and plants is critical in the fight against climate change. Buildings and manufacturing plants account for roughly two-thirds of U.S. CO2 emissions, meaning organizations must rethink how they operate to help create a clean energy future.
If all organizations in the commercial, public, and industrial sectors reduced their U.S. greenhouse gas (GHG) emissions by 50%, it would save nearly 1.5 billion metric tons of CO2e annually – more than the annual emissions from every home in the country.
Through the U.S. Department of Energy's (DOE) Better Climate Challenge, Chemours and other organizations have committed to portfolio-wide reductions of Scope 1 and 2 GHG emissions of at least 50% within 10 years without using offsets.
Chemours is reducing its environmental impact by responsibly manufacturing its essential chemistries. Through targeted emissions reduction initiatives and operational efficiencies, the chemistry company is halfway to its 2030 goal of reducing total Scope 1 and 2 GHGs by 60% and on a journey to achieve net-zero operations emissions by 2050.
Recently, Chemours' New Johnsonville, Tennessee site was featured on the U.S. DOE's Better Climate Challenge Road Show to explore how the chemistry company is reducing GHGs and contributing to decarbonization. The site produces a wide range of Ti-Pure™ titanium dioxide (TiO₂), a critical component in architectural and industrial coatings, that also contributes to energy efficiency. Its solar reflectivity in applications like white roof coatings, roofing membranes, and backsheets for solar panels helps buildings repel excess heat, keeping cooling costs down.
Experts from the DOE and Oak Ridge National Laboratory learn about Chemours' waste heat recovery system to generate steam for its New Johnsonville site, plus a creative approach to water and energy efficiency. Also in this episode, data takes a starring role in decarbonization, and Chemours demonstrates real-time optimizations to maximize energy savings.
To learn more about Chemours' company-wide decarbonization efforts, click here.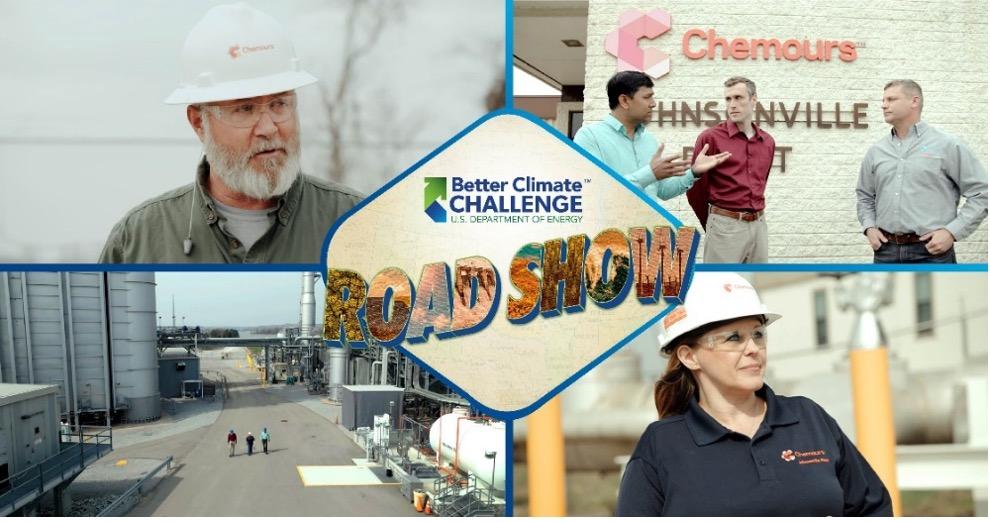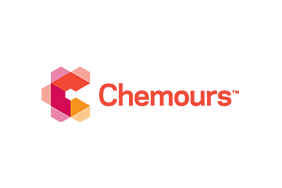 The Chemours Company
The Chemours Company
The Chemours Company (NYSE: CC) is a global leader in Titanium Technologies, Thermal & Specialized Solutions, and Advanced Performance Materials providing its customers
with solutions in a wide range of industries with market-defining products, application expertise and chemistry-based innovations. We deliver customized solutions with a wide range of industrial and specialty chemicals products for markets, including coatings, plastics, refrigeration and air conditioning, transportation, semiconductor and consumer electronics, general industrial, and oil and gas. Our flagship products are sold under prominent brands such as Ti-Pure™, Opteon™, Freon™, Teflon™, Viton™, Nafion™, and Krytox™. The company has approximately 6,600 employees and 29 manufacturing sites serving approximately 2,900 customers in approximately 120 countries. Chemours is headquartered in Wilmington, Delaware and is listed on the NYSE under the symbol CC.
More from The Chemours Company