Published 08-25-23
Submitted by Enbridge Inc.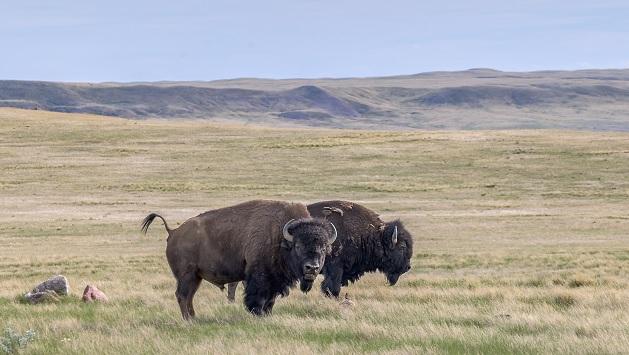 The rates of Indigenous students attending and completing post-secondary education have been rising in Canada over the past decade, thanks to meaningful reconciliation actions by schools, organizations, businesses and government.
But another shortfall in efforts to close the gap between Indigenous and non-Indigenous students has arisen: according to a report by the Assembly of First Nations, the majority of Indigenous students enrol in the trades, leaving Indigenous people under-represented in fields such as business and STEM (science, technology, engineering and math).
It's a narrative a new not-for-profit from Edmonton, AB intends to change.
Established in 2021, New Buffalo Education Circle is creating student-led chapters at post-secondary institutions to support Indigenous students in their field of study.
"The idea is to provide a sense of community with like-minded individuals . . . to bring them together and give them that feeling of community, that they're doing this together," explains Joshua Letendre, the organization's first executive director, who was appointed in the fall of 2022.
A member of the Métis Nation of Alberta, Letendre recalls his own experience studying business at the post-secondary level.
"When I did my undergrad, they had a great Indigenous space for people to come together, but they didn't have anything specific to business. I graduated not knowing of any other Indigenous business students," he recalls.
Come September, the fledgling non-profit will be operating at three Edmonton-area post-secondary institutions—and more to follow—with chapters set up for business and STEM students. Eventually, New Buffalo intends to expand across Alberta and into other provinces.
Seed funding for New Buffalo's important mission came from Enbridge. As the founding sponsor, we awarded the organization a Fueling Futures grant of $50,000 over two years to support its work in improving lives and communities through education.
The grant aligns with Enbridge's Indigenous Reconciliation Action Plan, which outlines our commitments to reconciliation through six pillars of focus, each one developed collaboratively with Indigenous individuals and groups.
New Buffalo's work fits within the IRAP pillar focused on employment and education in which we commit to developing the skills of Indigenous people at all levels. Some day in the near future, graduates from New Buffalo chapters will complete the circle: those who launch their careers in the energy industry will strengthen our field and perhaps choose Enbridge as the place to build their careers. We look forward to welcoming them.
New Buffalo recognizes that attracting students to underrepresented fields will take years. They intend to expand programming into elementary and high schools to meet with young students and plant the seeds of business and STEM education before they decide what field to pursue.
"How do we get more Indigenous people in the business community? By providing a pathway," Letendre says. "We want to make sure we have a really good relationship with the communities, so students feel that they can come to us, ask us for support, and we can help them pursue post-secondary and higher education."
Providing a sense of community and belonging for Indigenous students is essential to the success of the individuals.
Showing students they are not alone, that others have walked this same path, will help "learners to see that this is possible. Somebody else has done it and made it a successful path," Letendre says.
He adds, "We want to move the needle for Indigenous people and Indigenous communities, and the response is education."
To donate or further support New Buffalo Education Circle, donate here or reach out to Letendre at jletendre@newbuffalo.ca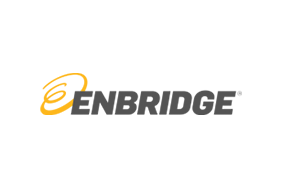 Enbridge Inc.
Enbridge Inc.
About Enbridge
At Enbridge, our name spells out our mission: a bridge to a sustainable energy future. That bridge safely connects millions of people around the world to the energy they rely on every day, fueling quality of life. Whether it's natural gas, oil or renewable power, the energy we deliver through networks spanning North America and our growing European offshore wind portfolio helps to heat homes, feed families, fuel vehicles and power industry. We're investing in modern energy infrastructure to sustain access to secure, affordable energy. We're also building on two decades of experience in renewable energy to advance new low-carbon energy technologies including hydrogen, renewable natural gas and carbon capture and storage. We're committed to reducing the carbon footprint of the energy we deliver, and to achieving net zero greenhouse gas emissions by 2050.
Headquartered in Calgary, Alberta, Enbridge's common shares trade under the symbol ENB on the Toronto (TSX) and New York (NYSE) stock exchanges. To learn more, visit us at Enbridge.com
More from Enbridge Inc.