Published 08-24-23
Submitted by Gilead Sciences
When Stacey Ma was a little girl, her dream was to work with patients as a doctor. "As it turns out, I became an engineer who makes medicine to help patients," says Stacey, who joined Gilead last summer to lead the Pharmaceutical Development and Manufacturing (PDM) team as Executive Vice President.
Stacey oversees a group that's deeply involved in every stage of the process of creating a new medicine. At the earliest stage, PDM's formulation scientists, process chemists and bioengineers look at a drug candidate and determine such things as whether it can be absorbed by patients or survive being transported and stored and made in sufficient quantities.
If an experimental medicine makes it to the clinical trial stage, PDM teams work to ensure an adequate and high-quality supply. They play a key role in supporting regulatory filings. And if a product is approved, PDM is responsible for delivering an uninterrupted supply of high-quality medicine to people around the world.
"It's not easy to actually innovate a new medicine," says Stacey. "It takes all the different disciplinary expertise to come together – and PDM is one area of that."
As Stacey shares in the video above, Gilead has a long history of strength and speed in PDM. Her team partners closely with Research, Development, Commercial and other functions across the organization to ultimately deliver medicines to people living with some of the world's most devastating diseases.
"PDM is part of Gilead's success because of its innovation in creating manufacturing technology that delivers our transformative medicines as quickly as possible to patients," she says.
Originally published by Gilead Sciences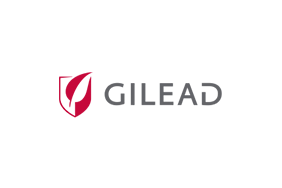 Gilead Sciences
Gilead Sciences
Gilead Sciences, Inc. is a research-based biopharmaceutical company that discovers, develops and commercializes innovative medicines in areas of unmet medical need. The company strives to transform and simplify care for people with life-threatening illnesses around the world. Gilead has operations in more than 35 countries worldwide, with headquarters in Foster City, California.
More from Gilead Sciences