Published 08-24-23
Submitted by Georgia-Pacific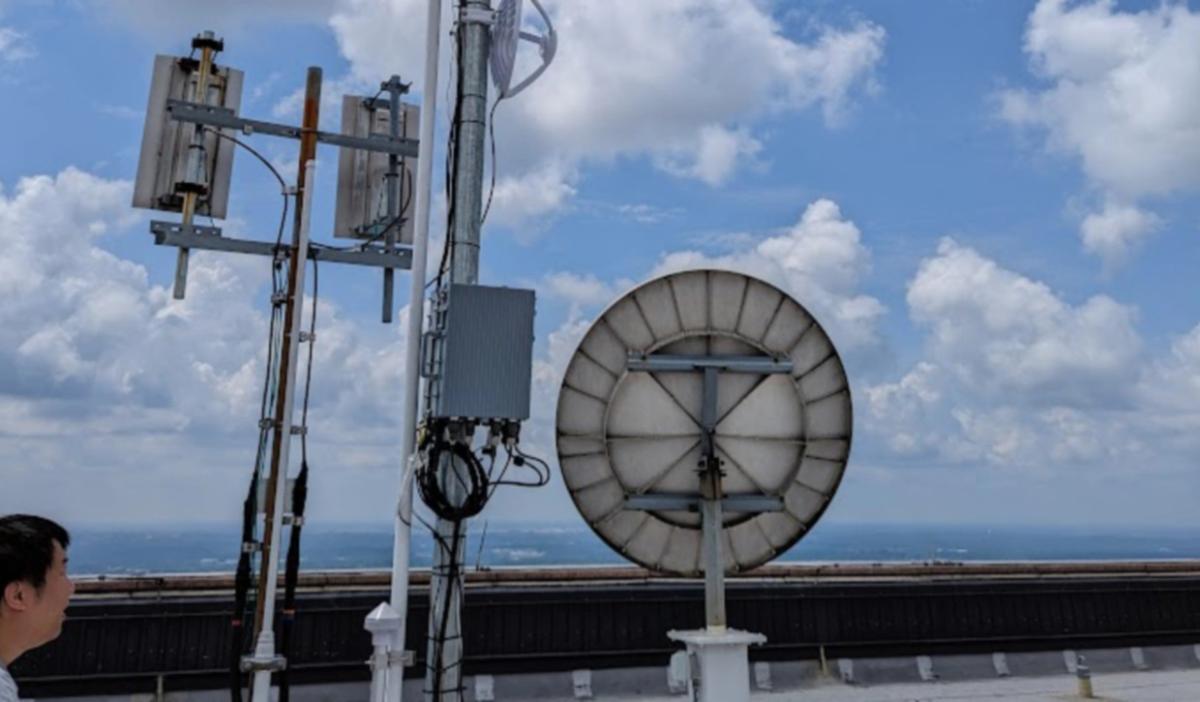 ATLANTA, August 24, 2023 /CSRwire/ - With a commitment to empowering individuals and building stronger communities, Georgia-Pacific has partnered with the non-profit organization PCs for People to support digital inclusion in underserved areas in Atlanta.
PCs for People provides low-cost internet service, computers, digital education, and responsible e-waste recycling. Over the past 19 years, the organization has distributed over 260,000 computers, subscribed thousands of families to low-cost internet, and recycled millions of pounds of electronics.
As of 2019, more than 12 percent of Fulton County households lack a computer or broadband subscription 1. To address this disparity, Georgia-Pacific and PCs for People strategically placed an antenna on the GP Center tower to bring affordable internet to the English Avenue area on Atlanta's west side. Residents and nonprofits can now work with PCs for People to acquire discounted internet and computers.
Through our stewardship framework, Georgia-Pacific seeks to make society better through community involvement and philanthropy. By investing in programs that empower people to contribute and prioritizing education, Georgia-Pacific is committed to supporting youth and making a lasting impact in the communities where we operate.
Learn more about the work PCs for People is doing to close the gap on the digital divide.
1 1 US Census Bureau | National Telecommunications and Information Administration | ArcGIS Web Application.(n.d.). 
View original content here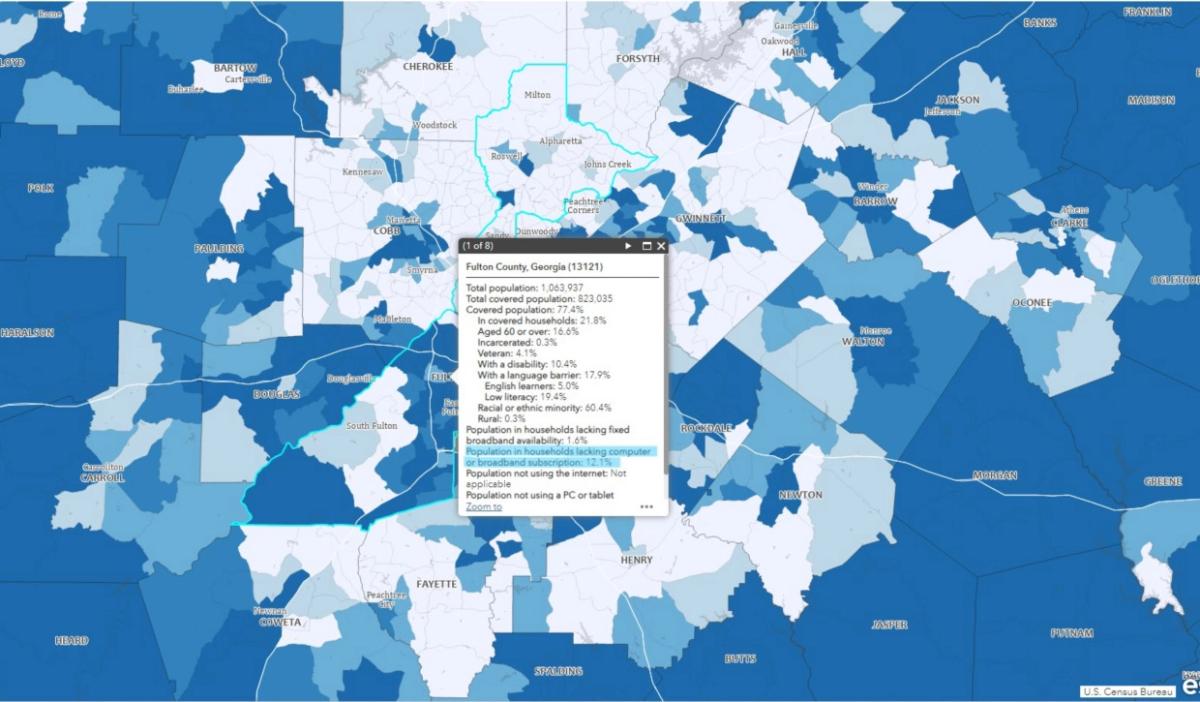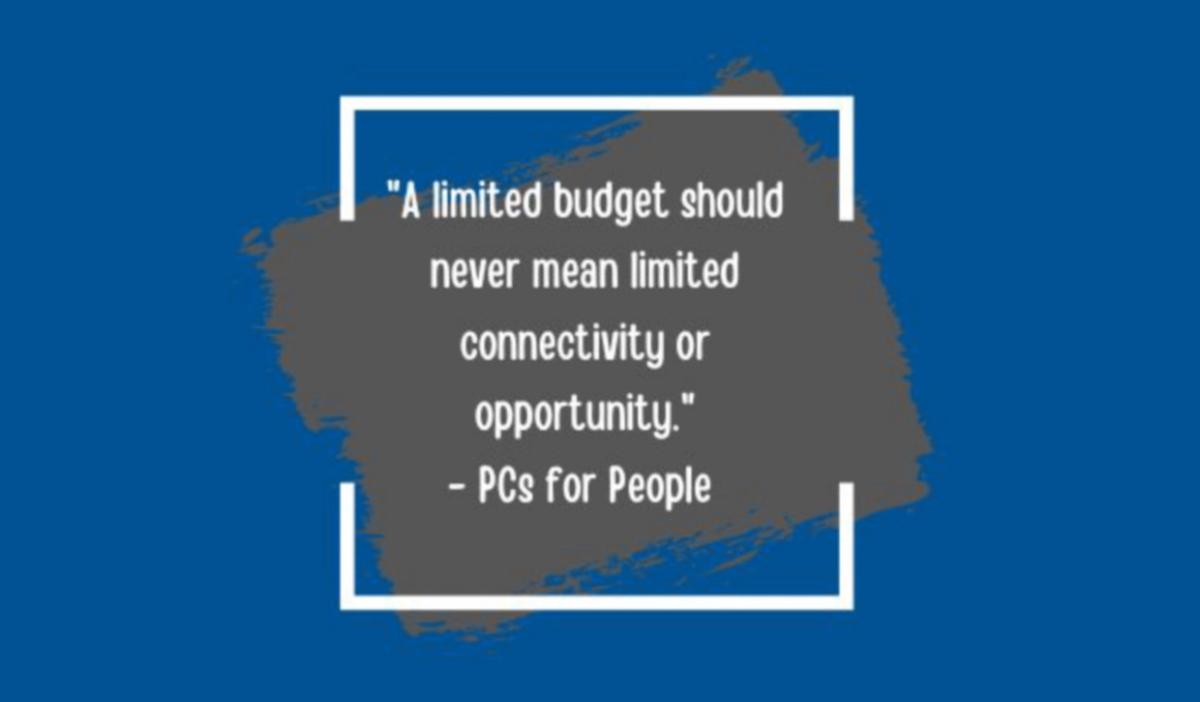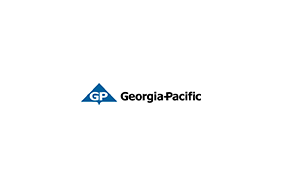 Georgia-Pacific
Georgia-Pacific
Based in Atlanta, Georgia-Pacific and its subsidiaries are among the world's leading manufacturers and marketers of bath tissue, paper towels and napkins, tableware, paper-based packaging, cellulose, specialty fibers, nonwoven fabrics, building products and related chemicals. Our familiar consumer brands include Quilted Northern®, Angel Soft®, Brawny®, Dixie®, enMotion®, Sparkle® and Vanity Fair®. Georgia-Pacific has long been a leading supplier of building products to lumber and building materials dealers and large do-it-yourself warehouse retailers. Its Georgia-Pacific Recycling subsidiary is among the world's largest traders of paper, metal and plastics. The company operates more than 150 facilities and employs more than 30,000 people directly and creates approximately 89,000 jobs indirectly. For more information, visit: gp.com/about-us . For news, visit: gp.com/news
More from Georgia-Pacific