Published 08-24-23
Submitted by Viatris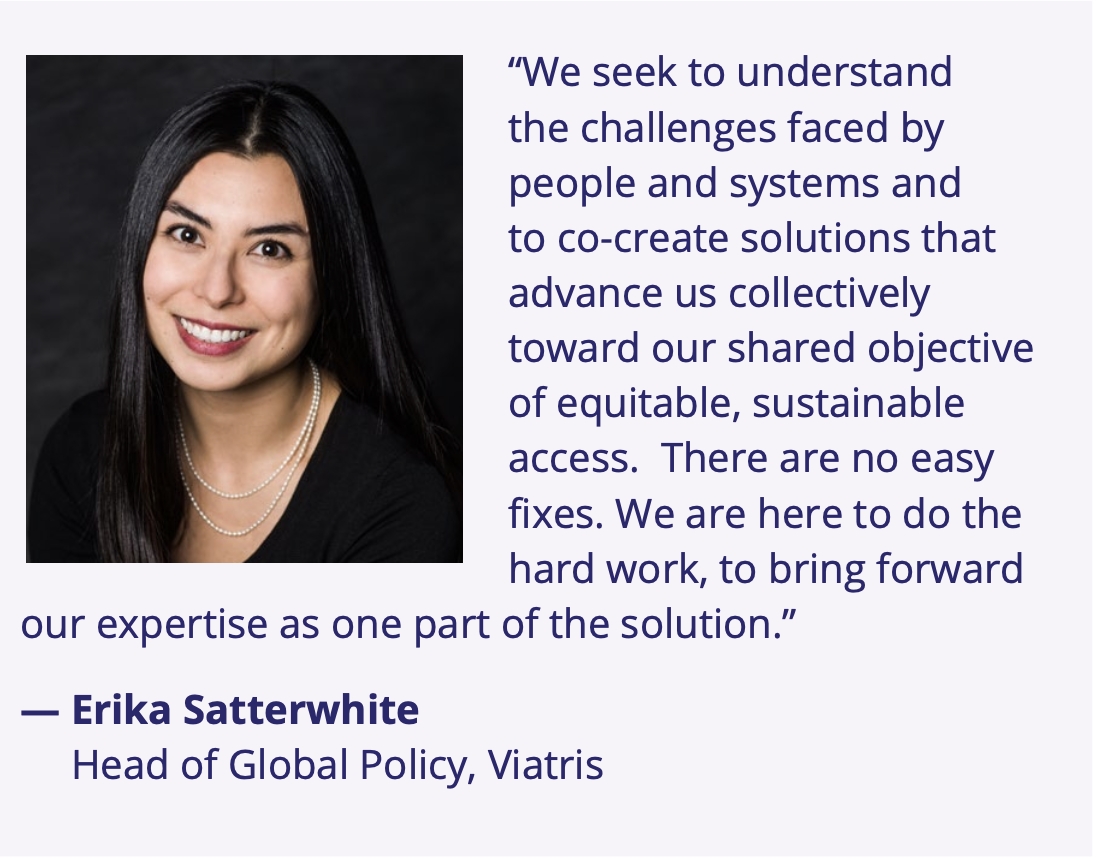 Driving Access with Generic Medicines
Competition from generic and biosimilar medicines is a fundamental component of health systems' ability to expand and sustain patient access to medicines. Generic medicines generally represent between 60-80% of all medicine sales by volume in key markets globally, but at a significantly lower share of the healthcare spending. Many countries have an even higher proportion of generic medicine use, including the U.S., Australia, India, and Jordan.1 Governments have a key role to play in establishing a well-functioning legal, regulatory and market system that enables generic and biosimilar competition to flourish for the benefit of patient access. Achieving market predictability allows for the manufacturing scale of generic medicines and biosimilars to maintain cost-effective prices that enable expanded access of therapies globally.
The Importance of Generic Medicines for Access and Healthcare Budgets
Australia: 85% utilization by volume at 30% of the spend.2
Canada: The use of generic prescription medicines saved Canadians Can$137.3 billion dollars over the last five years (2017-2021). In 2021, generics were dispensed to fill nearly three-quarters of all prescriptions but only cost 20.5% of money spent on prescription medicine.3
Europe: 65% of all dispensed medicines in the European Union are generics, representing only 30% of the pharmaceutical expenditure in Europe.2
Japan: According to the Japanese health ministry, the country is estimated to have saved ¥1.3 trillion ($11.8 billion) in the 2017 fiscal year because of the increasing use of generics.4

United States: Annual savings from generics and biosimilars have exceeded USD $373 billion — an increase of about USD $33 billion more than 2020 — and yearly savings have consistently increased by 7-10%.

The U.S. health care system has saved more than USD $2.6 trillion in the last 10 years due to the availability of affordable generics and biosimilars.5
Supporting Meaningful Policies for Access
Around the world, Viatris colleagues work to address access barriers unique to the health systems they know best. By leveraging our local expertise, we can contribute to building policy solutions for long-lasting impact in communities, while also sharing our knowledge and experiences broadly across our global network to help ensure progress is made consistently, regardless of geography.
Shared barriers to sustainable access need shared solutions, which is why we seek to align our global policy strategy to maximize our impact. In 2022, Viatris' global policy priorities focused on championing policies advancing efficiency
of regulatory systems, creating pro-competitive policy environments and supporting long-term market viability and global supply networks to tackle the root causes of supply disruption.
Viatris seeks to contribute to the creation of sustainable healthcare systems and financing models that focus on improved health outcomes of people and populations in the short- and long-term. Health is an investment, not a cost.
"We seek to understand the challenges faced by people and systems and 
to co-create solutions that advance us collectively toward our shared objective of equitable, sustainable access. There are no easy fixes. We are here to do the hard work, to bring forward our expertise as one part of the solution." 
— Erika Satterwhite 
Head of Global Policy, Viatris
In 2022, we engaged in policy efforts including:
Leading the effort to pass legislation that will expand access to generic medicines by preventing last-minute label changes from delaying U.S. FDA approval of generics. The Enhanced Access to Affordable Medicines Act, which was signed into law by President Biden, was supported by more than 25 patient organizations and is expected to save Medicare $58 million over 10 years, according to the Congressional Budget Office.
Advocating in Portugal for regulatory changes to expand the availability of epinephrine auto-injectors 
in public places, where they are often most critically needed to treat an unexpected allergic reaction. Now in Portugal, these devices can be kept in schools that meet certain criteria. We are working throughout Europe on similar initiatives to ensure this first-line treatment can be available when it is needed the most.
Working closely with Congress to improve the U.S. FDA inspections program, leading to a provision in the FY 2023 Omnibus Appropriations Legislation that will provide FDA new tools to approve drugs in a timely manner. This will expand patient access to medicines and address delays in FDA approvals.
Supporting action on the WHO and ECDC guidance to increase flu vaccination rates. In the UK and part of Portugal, Viatris successfully advocated to update the official policies on flu vaccination to promote greater reach, especially for vulnerable populations. In the Czech Republic, progress has been made to support a policy change that would make vaccines available in pharmacies to increase accessibility. In Sweden, the process by which flu vaccinations are procured now allows sourcing from multiple suppliers to ensure greater availability.
Advocating for Consistent Global Regulatory Policies
We continue to advocate for policies that better enable people around the world to feel confident that any medicine they need will be quality assured. A fundamental component of health equity globally is that the quality of the healthcare you receive should not be dependent on your geography, income, ethnicity or any other characteristic.
To enable this reality, policies need to support consistent adoption by regulatory authorities of internationally recognized quality standards and adequate investment in enforcement. Greater harmonization in regulatory requirements, sharing of best practices and cooperation between regulatory agencies are all aspects of Viatris' ongoing work to support consistent quality, regardless of geography or circumstance.
In 2022, Viatris participated in advancing implementation of new WHO guidelines on regulatory review and approval of biosimilar medicines, leading the industry's efforts to support the WHO in global standardization of this critical access need.
Viatris is actively engaged in supporting the advancement of consistent global regulatory policies through the International Council on Harmonization (ICH), where five Viatris experts participated in working groups in 2022.
Working alongside industry peers at the international level, Viatris is advancing efforts to enable single global development of generic and biosimilar medicines by standardizing regulatory requirements and reducing duplication, with the aim of expediting access around the world.
Sources: 
1Global Comparator Product for Biosimilar Development and Waiving of Bridging Studies 
2IGBA: Market Penetration of Generic Medicine 
3Canada Generics 
4The positive side effects of Japan's push for generic drugs 
52022 AAM Generic Biosimilar Medicines Savings Report
View the full 2022 Sustainability Report here.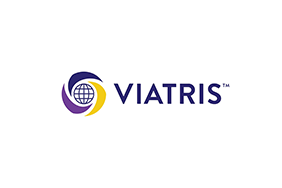 Viatris
Viatris
Viatris Inc. (NASDAQ: VTRS) is a global healthcare company empowering people worldwide to live healthier at every stage of life. We provide access to medicines, advance sustainable operations, develop innovative solutions and leverage our collective expertise to connect more people to more products and services through our one-of-a-kind Global Healthcare Gateway®. Formed in November 2020, Viatris brings together scientific, manufacturing and distribution expertise with proven regulatory, medical, and commercial capabilities to deliver high-quality medicines to patients in more than 165 countries and territories. Viatris' portfolio comprises more than 1,400 approved molecules across a wide range of therapeutic areas, spanning both non-communicable and infectious diseases, including globally recognized brands, complex generic and branded medicines, and a variety of over-the-counter consumer products. With more than 38,000 colleagues globally, Viatris is headquartered in the U.S., with global centers in Pittsburgh, Shanghai and Hyderabad, India. Learn more at viatris.com and investor.viatris.com, and connect with us on Twitter at @ViatrisInc, LinkedIn, Instagram and YouTube.
More from Viatris