Published 08-23-23
Submitted by Walgreens Boots Alliance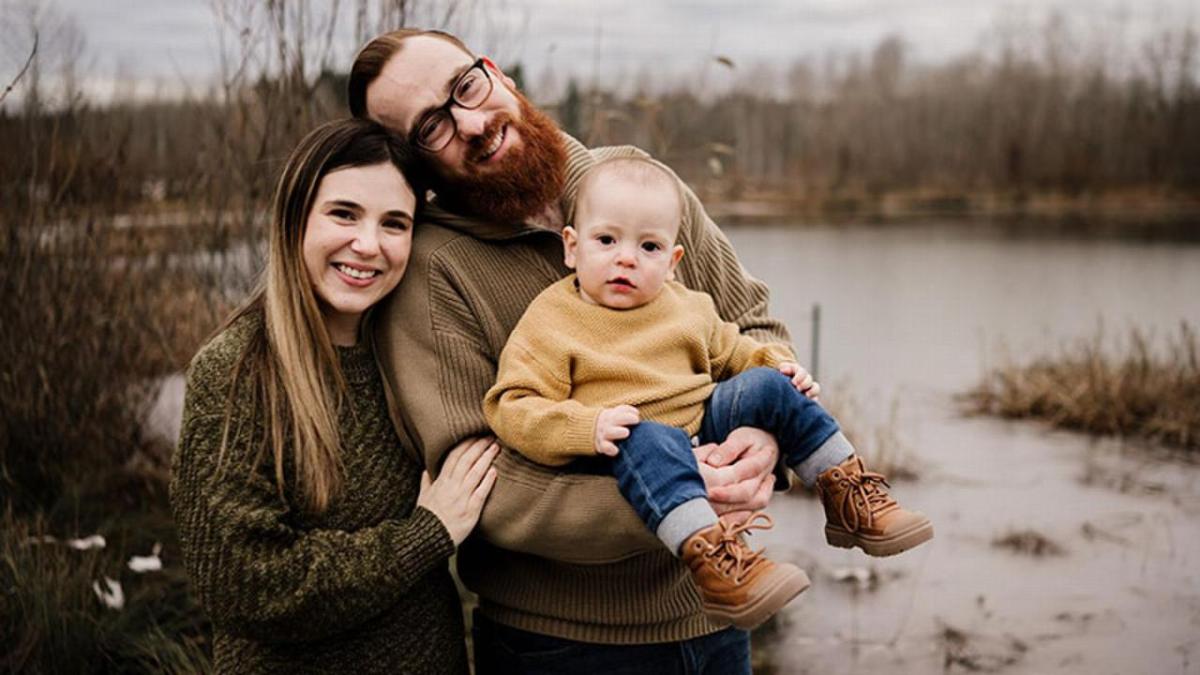 Originally published by Walgreens Boots Alliance
Some days, she can hold her baby and dance with him to music. On other days, she can barely lift her infant son.
Sometimes she can handle simple tasks like grocery shopping and cooking, while other times she can't get out of bed and needs days of rest.
This is how Alana Schreiber, 27, describes having a dynamic disability in a recent social media post. She explains that a dynamic disability means her symptoms are unpredictable, and the severity of those symptoms can change from day to day or even hour by hour.
"Just because you see someone do something one day, doesn't mean they don't struggle with it at other times," she says.
Schreiber's post specifically mentions Disability Pride Month, but she shares updates from her health journey year-round with more than 100,000 combined followers on Instagram and TikTok. Schreiber also shares tips and tricks she's learned along the way, including how Walgreens helps her stay on track.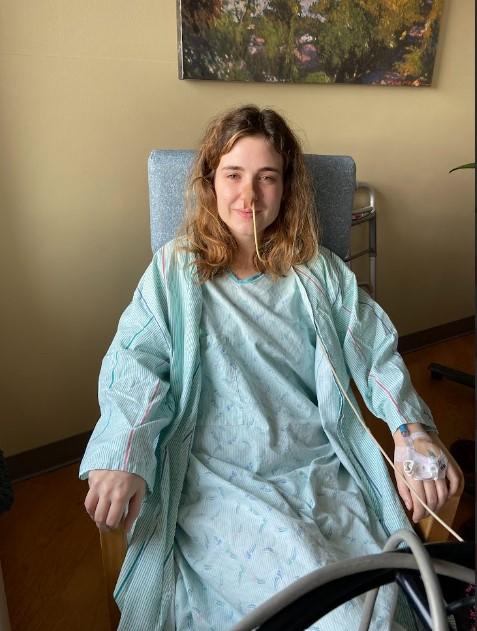 Discovering a diagnosis
Even though she's dealt with health issues for most of her life, Schreiber didn't get any concrete diagnoses until a few years ago. She had frequent constipation and unexplained allergic reactions as a child. Then, chronic back and neck pain became an issue following a car accident when she was 12.
"I spent my childhood and adolescence feeling othered and different," she says. Her inability to participate in sports or even a sleepover because of her chronic pain made her feel left out and alone.
Schreiber continued to deal with erratic pain, nausea and headaches when she hit a breaking point in 2019. She had just started a new job when she "lost the ability to eat."
Doctors couldn't figure out the problem and put her on anti-anxiety medications, which didn't help.
"It was like I had a flu that just never went away," she says.
She was in and out of the hospital for months until a tenacious gastroenterologist determined Schreiber had gastroparesis, a partial paralysis of the stomach. A few months after this diagnosis, she had her first feeding tube placed due to malnourishment.
While trying to navigate living with gastroparesis, Schreiber eventually received two more diagnoses: postural orthostatic tachycardia syndrome (POTS) as well as mast cell activation syndrome (MCAS). POTS is a condition where a person gets headaches, fatigue and dizziness, among other things, when transitioning from lying down to standing up. MCAS is still a relatively unknown condition but occurs when a person experiences repeated episodes of anaphylaxis, or extreme allergy symptoms, without a clear cause.
While her medication regimen keeps most of her symptoms in check, hormonal changes, stress and environmental factors—like something as small as exposure to a scented candle—can cause Schreiber's symptoms to bubble up.
But she says there's a lot to be grateful for: being tube-free for a year and a half, getting pregnant and breastfeeding her baby, and sharing her journey with an online community that keeps her going.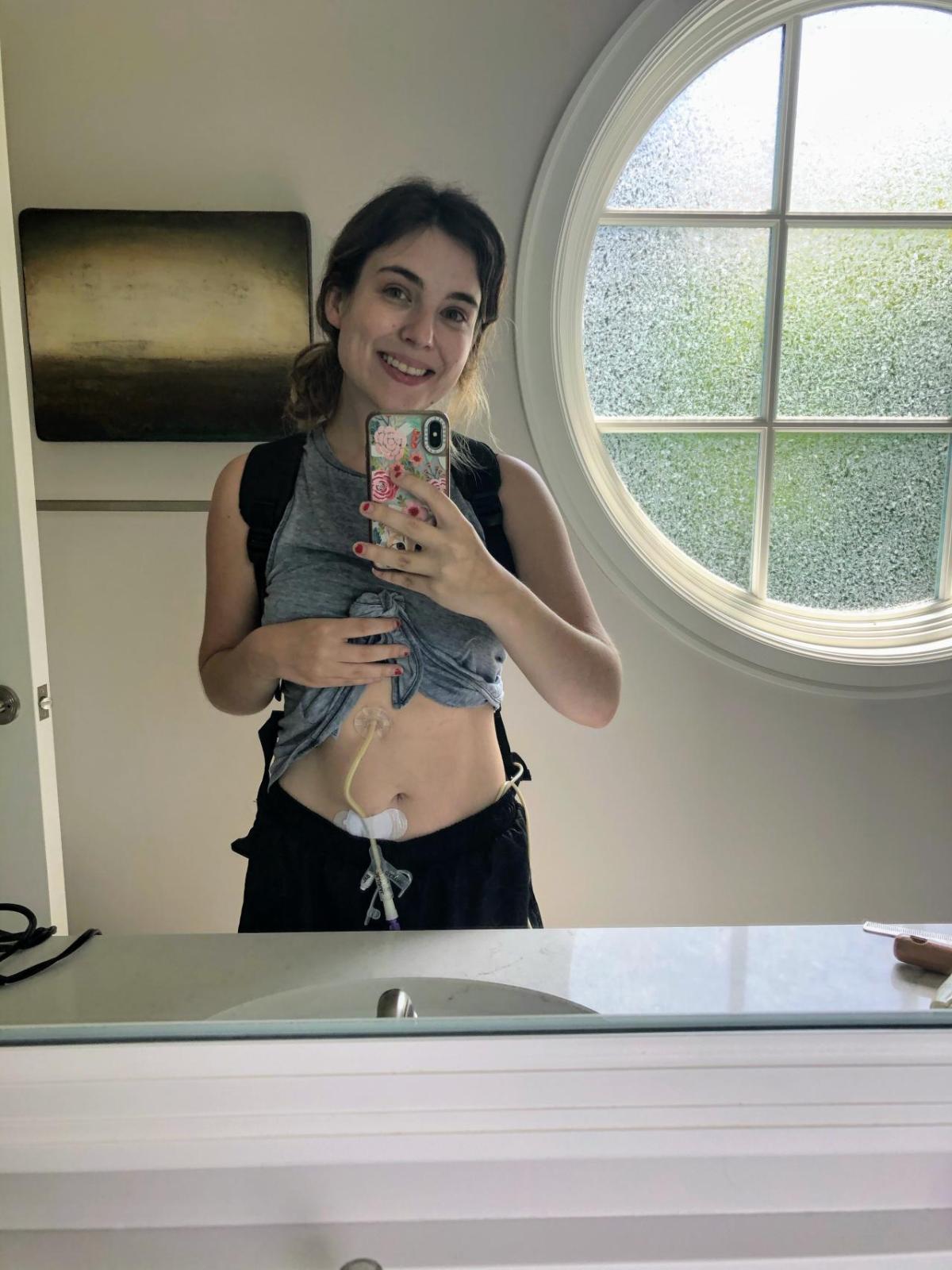 Online community sharing and support
Schreiber's friends initially encouraged her to share her health journey on social media, so when she did, she was surprised to learn that not many people knew about her conditions.
"I realized how many people didn't know that you can look 'normal' but still have a lot going on. I'm redefining how people think about chronic illness, disability and medical devices," she says. "Then, I realized there's a community of people online who understand what I'm going through, too."
So it's a two-way street: Schreiber shares her health journey online and the community offers her support and education.
"I've learned just so much about the disabled community and my illness community, and I feel like I'm learning to be a better person, too," she says.
One thing she's recently shared with her followers is how the Walgreens app has helped her manage her conditions. From scheduling same-day delivery of her prescriptions to the medication reminder tool, she takes advantage of all the app's services.
The app's Pharmacy Chat even helped Schreiber discover that an over-the-counter medication was causing a reaction with one of her daily prescriptions.
"I was feeling nauseous and vomiting, and could not figure out what was going on," she says, and then decided on a whim to try Pharmacy Chat, a 24/7 online feature that allows patients to chat with a Walgreens pharmacy team member. After typing in the medications she was taking, the expert said one of her medications, when mixed with ibuprofen, could cause vomiting.
"It saved me a call and a trip to my GI doctor," she says.
So what's next for Schreiber? She's moving from Seattle back to California, her home state—something she's sure to update her followers on soon. To those who are struggling, Schreiber says to keep going and find joy where you can.
"Living with a dynamic disability is a roller coaster. It's up and down, and can be really confusing," she says. "Just try riding the ride."
Looking to get prescription medications delivered your door like Schreiber? Walgreens is offering free Same Day Prescription Delivery through September 25 at stores nationwide.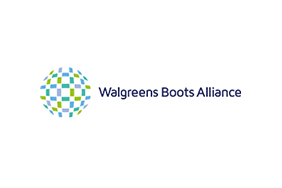 Walgreens Boots Alliance
Walgreens Boots Alliance
Walgreens Boots Alliance (Nasdaq: WBA) is an integrated healthcare, pharmacy and retail leader serving millions of customers and patients every day, with a 170-year heritage of caring for communities.
A trusted, global innovator in retail pharmacy with approximately 13,000 locations across the U.S., Europe and Latin America, WBA plays a critical role in the healthcare ecosystem. The company is reimagining local healthcare and well-being for all as part of its purpose – to create more joyful lives through better health. Through dispensing medicines, improving access to a wide range of health services, providing high quality health and beauty products and offering anytime, anywhere convenience across its digital platforms, WBA is shaping the future of healthcare.
WBA employs more than 325,000 people and has a presence in nine countries through its portfolio of consumer brands: Walgreens, Boots, Duane Reade, the No7 Beauty Company, Benavides in Mexico and Ahumada in Chile. Additionally, WBA has a portfolio of healthcare-focused investments located in several countries, including China and the U.S.
The company is proud of its contributions to healthy communities, a healthy planet, an inclusive workplace and a sustainable marketplace. WBA has been recognized for its commitment to operating sustainably: the company is an index component of the Dow Jones Sustainability Indices (DJSI) and was named to the 100 Best Corporate Citizens 2022.
More from Walgreens Boots Alliance