Published 08-23-23
Submitted by Owens Corning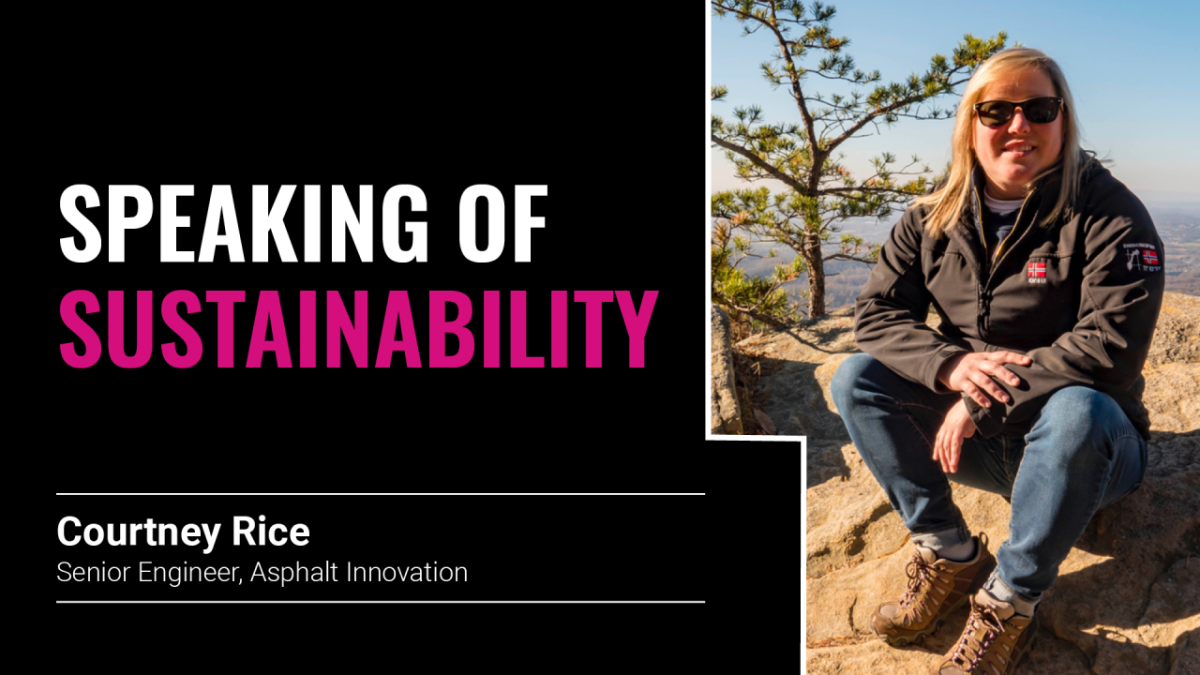 Originally published in Owens Corning's 2022 Sustainability Report
While pursuing her undergraduate degree in civil engineering, Courtney Rice became interested in asphalt paving and pavement performance, and she's worked in the asphalt industry for 12 years. The last six years have been spent at Owens Corning, working in the specialty paving business and with our circular economy team. Courtney chose Owens Corning because of our work in paving and our efforts to create a circular economy model for our roofing shingles. Courtney is eager to share her perspectives about the innovations and collaborations that are helping to advance Owens Corning's circular economy ambitions.
"Asphalt is 100% reusable and recycled at a higher rate than any other material in America. I think that's an awesome story to tell."
On what it takes to develop a circular economy
With our 2030 sustainability goals, Owens Corning has set a bold and ambitious goal to drive the bottom line on the circular economy. We're aligning the right people and the technical experience to really understand how recycled materials incorporate into pavement designs and how to take the asphalt itself from a recycled shingle. We're also working on how that will impact recycling down the line in our environment. We've aligned ourselves with industry leaders to have a positive influence on this initiative. I think having that intentional focus and the right people in place can bring about change within the company and the world. Innovation is key across the board and especially within the asphalt industry. It's a huge push right now.
On Owens Corning's accomplishments in specialty paving
In the last few years, we've successfully diverted nearly 20,000 tons of shingle waste from landfill — just in our small specialty paving group. With this initiative, we've reused both postconsumer and manufactured single waste into paving. There are also innovative technologies that have come onto the market that have the potential to drive product innovation. There's a way to incorporate recycled asphalt shingles at the appropriate percentage to get a sustainable pavement that lasts just as long as a road without recycled materials. We partnered with some of our key customers in two different markets. Those customers are looking to incorporate more recycled materials, so we were able to tailor an asphalt that allowed them to do so.
On the emphasis on sustainability throughout our industry
You can't go to an industry meeting without somebody talking about sustainability and how important it is, not just for recycled shingles into paving. Third parties are creating chemistries that we can use in paving, which will allow us to recycle more. Recently, the Asphalt Roofing Manufacturers Association started putting roofing manufacturers and asphalt industry leaders together and working toward a common goal. And I think that, by extension, leads to some conversations to where there are key stakeholders at the table making decisions that will help push these sustainability goals. It gives me hope that we're going to see the pendulum swing — because we have to do this for ourselves and for our environment.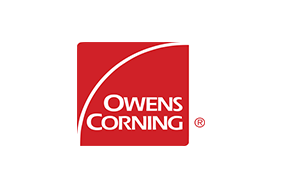 Owens Corning
Owens Corning
Owens Corning is a global building and construction materials leader committed to building a sustainable future through material innovation. Our three integrated businesses – Composites, Insulation, and Roofing – provide durable, sustainable, energy-efficient solutions that leverage our unique material science, manufacturing, and market knowledge to help our customers win and grow. We are global in scope, human in scale with approximately 19,000 employees in 31 countries dedicated to generating value for our customers and shareholders and making a difference in the communities where we work and live. Founded in 1938 and based in Toledo, Ohio, USA, Owens Corning posted 2022 sales of $9.8 billion. For more information, visit www.owenscorning.com.
More from Owens Corning