Published 08-23-23
Submitted by T-Mobile
As the recovery efforts continue following the devastating wildfires in Hawaii, local T-Mobile employees and those sent to provide aid share their stories of resilience and gratitude for those who have come to support the surrounding communities.
Members of the T-Mobile Community Support team have come to Maui to join the entire Emergency Management Team in an effort to support first responders, customers and communities.
Business Manager Monika Thornton is one of those people.
Monika has been in touch with us along the way to share the personal stories of local employees and others those on the ground as T-Mobile bands together to restore connectivity and supply essential tools such as devices and charging supplies.
Meet local Maui resident Mark Ceyatano and other T‑Mobile employees who are helping the surrounding community after recent wildfires.
Network Update
As of August 18th, our Network and Emergency Management Teams have fully restored coverage and are now working to deploy more microwave connectivity which will further improve data. We have two COWs in place to provide temporary coverage where a tower was damaged by the fires.
Our teams are continuing to set up Starlink equipment generously donated by SpaceX, including at Royal Kahana Maui, the Kaanapali Beach Club, and the Lahaina Gateway National Guard Post.
More Ways to Give
Join us in supporting the American Red Cross. Help people affected by the Hawaii wildfires. Your donation enables the Red Cross to prepare for, respond to and help people recover from these disasters.
Donate here.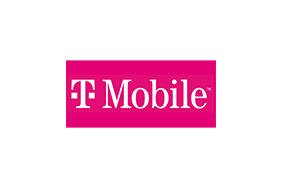 T-Mobile
T-Mobile
T-Mobile US Inc. (NASDAQ: TMUS) is America's supercharged Un-carrier, delivering an advanced 4G LTE and transformative nationwide 5G network that will offer reliable connectivity for all. T-Mobile's customers benefit from its unmatched combination of value and quality, unwavering obsession with offering them the best possible service experience and undisputable drive for disruption that creates competition and innovation in wireless and beyond. Based in Bellevue, Wash., T-Mobile provides services through its subsidiaries and operates its flagship brands, T-Mobile, Metro by T-Mobile and Sprint. For more information please visit: https://www.t-mobile.com/news.
More from T-Mobile