Published 08-22-23
Submitted by Edison International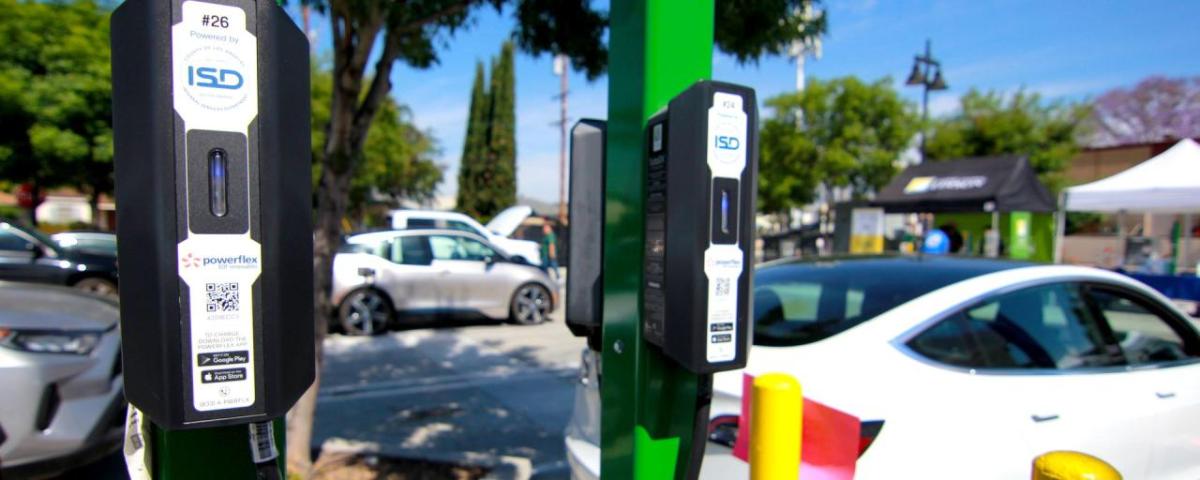 The Rosemead Library has a long history of community involvement dating to 1916 when Ford's Model T ruled the roads. It has grown into a gathering place for the neighborhood; in addition to its library collection, it hosts a teen and children's area, public computers, a lounge area and The Asian Pacific Resource Center.
Now, the library is helping the community embrace a clean energy future with 26 newly installed charging ports for electric vehicles.
"With the projected increase in the number of electric cars to be purchased over the next several years, the public will find that the EV chargers in the library's parking lot are in a very convenient location while visiting the Rosemead Library, City Hall, the Rosemead Community Center and nearby restaurants and stores," said Sue Yamamoto, Rosemead Library manager.
The L.A. County Library, County of Los Angeles Internal Services Department (ISD), city of Rosemead and Southern California Edison recently celebrated the EV charger installations with a ribbon-cutting event, where community members gathered to explore EVs, speak to EV drivers, practice using the new charging stations and learn about available EV incentives and environmental programs.
"This project readies the city and the county for the future," said Katie Sloan, SCE's vice president of Customer Programs and Services. "It's not just about those residents using EVs today — it's about all those who will rely on them soon. We are excited to help bring public charging to the Rosemead Library through our Charge Ready program."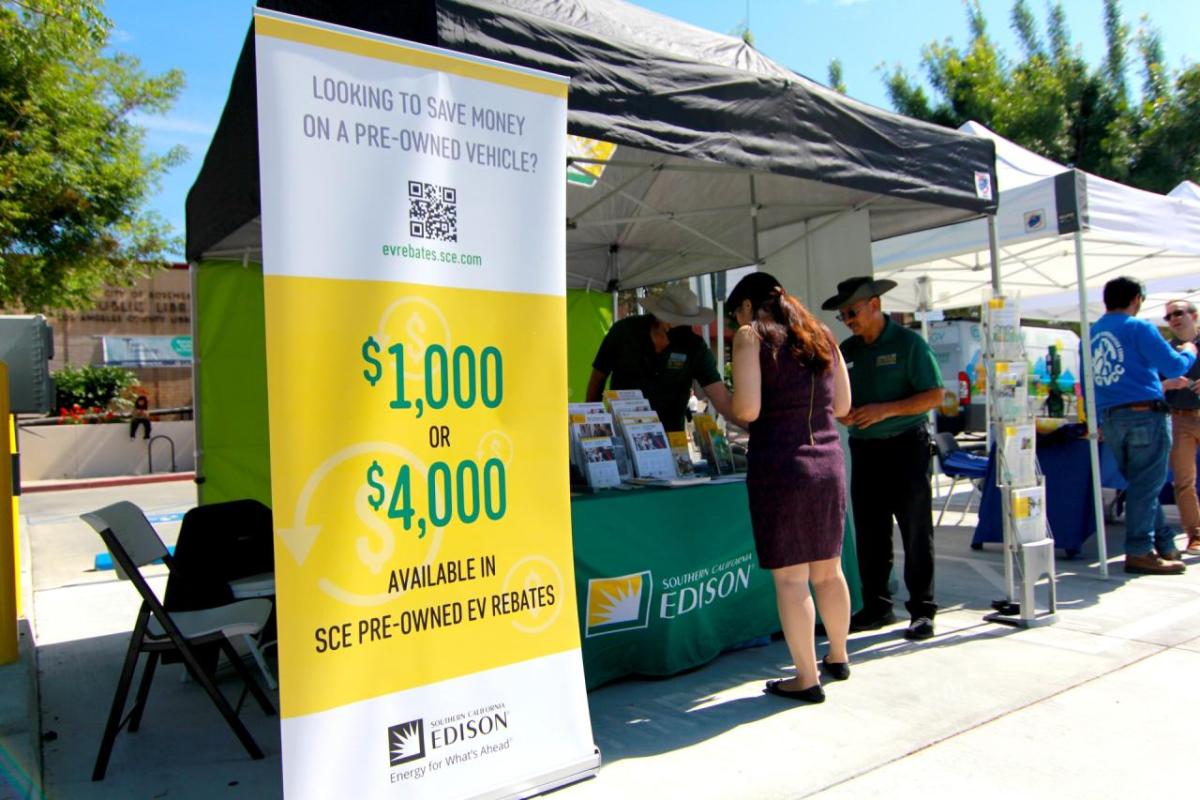 SCE's Charge Ready program helps businesses and property owners set up EV charging stations at their locations. The program provides financial incentives, infrastructure and technical support to make it easier and more affordable for commercial, multi-family and public sector customers like the Rosemead Library to meet the growing demand for charging options. This benefits the local communities where publicly available EV chargers are installed and the businesses that install the chargers, their employees and patrons.
Electrifying transportation represents the largest near-term opportunity to reduce greenhouse gas emissions and drive down pollution that impacts public health. It also reduces smog-forming pollutants and improves air quality. L.A. County ISD is planning more than 500 EV chargers to be installed throughout L.A. County through SCE's Charge Ready program in the next few years.
"Adding publicly accessible charging stations to places like county libraries gives residents a chance to charge while enjoying community services," said Minh Le, general manager of ISD Energy and Environmental Services. "Specifically, adding 26 charging stations at this location will create another site where residents with EVs can charge. This can also encourage those in the market to purchase their next car to consider an EV."
The Rosemead Library charging stations will remain open and available for the community even outside of business hours.
For more information about SCE's clean energy initiatives, visit edison.com/clean-energy.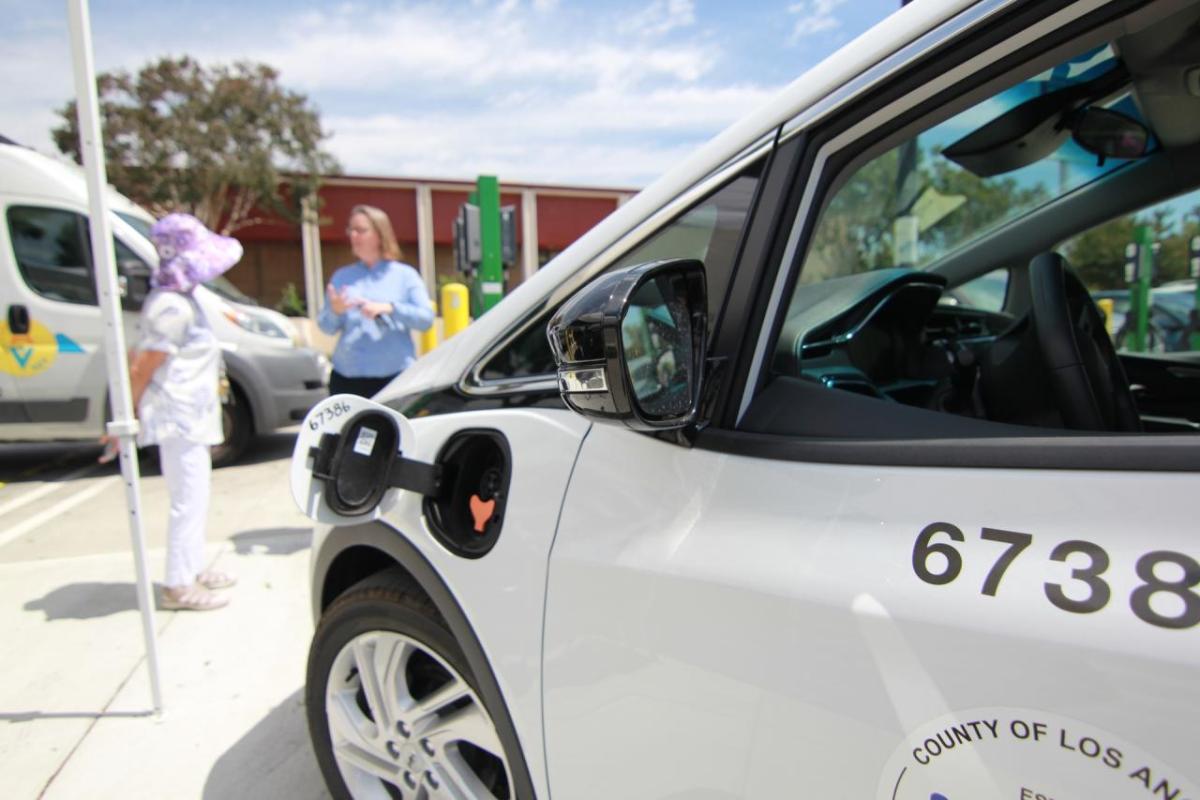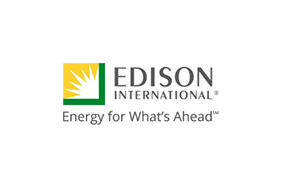 Edison International
Edison International
Edison International (NYSE:EIX), through its subsidiaries, is a generator and distributor of electric power and an investor in energy services and technologies, including renewable energy. Headquartered in Rosemead, Calif., Edison International is the parent company of Southern California Edison, one of the nation's largest electric utilities.
More from Edison International