Published 08-22-23
Submitted by SAP

The chemicals industry is a $4 trillion business employing upwards of 20 million people. While a consumer of high volumes of energy and resources, it is also at the forefront of developing energy efficiencies, low carbon and renewable raw materials and fuels, chemical energy storage, and materials from CO2 capture. It is also uniquely positioned to pioneer and promote circular economy models by innovating for the easier reuse and recycling of materials.
It is simultaneously the third highest contributor to carbon emissions in the industrial sector and the best placed industry to decarbonize products across a multitude of industries.
As a result of its position high upstream in the supply chain, the chemicals industry can often seem invisible. Its products sit in the value chain of key industries including agriculture, pharmaceuticals, and consumer goods, making up a significant proportion of their Scope 3 emissions. But change is coming that will make companies more accountable for these previously hidden emissions. New legislation such as the European Corporate Sustainability Reporting Directive (CSRD) will reveal the carbon footprint of the chemicals industry as companies with more than 250 employees will be required to report their GHG emissions, including those that lie in Scope 3.
A Vision for the Chemicals Industry
In order to meet new legal requirements and identify opportunities for emissions reduction, the chemicals industry needs to look beyond its current tools and collaborations to upgrade the quality of data — based on primary information rather than averages and estimates — and share access to it. Aligning data structures and using the same semantics will encourage competition among suppliers, galvanizing them to manufacture chemical products with ever lower carbon footprints, benefiting all downstream customers as well as the climate. To realize this vision, the solution will receive actual data from suppliers upstream, using a standardized methodology, allowing companies to calculate their own product carbon footprint so it can then be shared with downstream customers. For broad adoption, this carbon data exchange tool needs to be relatively simple while allowing for secure data exchange.
The automotive industry already has a blueprint that the chemicals industry can adopt. It tracks material flows digitally throughout the entire supply chain. Catena-X allows companies to share standardized emissions data from their supply chain with confidence based on technology that provides an auditable chain of custody. This offers car manufacturers the information they need to make strategic decisions to reduce the carbon footprint of their products, embrace circularity, and increase the adoption of circular business models such as battery recycling. Some of the chemical companies that supply the automotive industry are already involved, such as BASF.
"As an energy-intensive industry at the beginning of nearly all value chains, the chemical sector plays a key role in reducing global carbon footprint in manufacturing and beyond. Carbon footprint transparency at product level is a fundamental step to achieve this," said Alessandro Pistillo, director of Digital Strategic Projects at BASF. "BASF is a founding member and very active contributor in global initiatives focused on Scope 3 transparency and product carbon footprint standardization such as Together for Sustainability in the chemical sector, as well as Catena-X and the Global Battery Alliance in the automotive and battery value chain respectively. At the same time, BASF is also a leading member of WBCSD-PACT, whose framework is geared toward ensuring cross-sectoral interoperability."
Improved Accuracy
Historically, industry averages and secondary data have been used to estimate carbon footprints. The cornerstone of the vision for the chemicals industry involves a significant improvement in GHG emissions data, a step that will provide much greater emissions transparency for the industry itself and for its customers. SAP has been working with the World Business Council for Sustainable Development (WBCSD) since 2021 as an innovation partner and has been involved in the Partnership for Carbon Transparency (PACT) initiative, helping to develop the global standards, methodology, and technological infrastructure needed for product-level emission accounting and exchange.
Collaborative Data Exchange
The desire and the frameworks for the chemicals industry to collaborate already exist. They date back to 1985, with the establishment of the Responsible Care program and the 2011 formation of industry body Together for Sustainability, a worldwide initiative to raise sustainability standards in the chemicals industry's supply chain. Its members include some of the world's largest chemical groups, represented by their chief procurement officers. Despite the industry's ability and willingness to cooperate, and its current pilot IT system for sharing upstream product carbon footprint information, it is still on the cusp of data exchange.
"Footprint data is there," said Michael Sambeth, global enterprise architect at SAP. "It can be calculated using out-of-the-box solutions from SAP; now it needs to flow across the supply chain."
Catena-X led to the launch of the SAP Sustainability Data Exchange application, which was designed specifically with security in mind, to exchange standardized carbon footprint data along the value chain. SAP Sustainability Data Exchange uses the carbon data standards established by WBCSD PACT. With a high proportion of Together for Sustainability members already using SAP ERP systems, they are well placed to be able to leverage SAP Sustainability Data Exchange to exchange this data with their suppliers and customers while adhering to global standards.
Moving to a Green Ledger Approach
The chemicals industry is a product of its established supply chains, high-volume activities, cost efficiencies, and scalability. It is highly organized and well versed in creating and following methodologies, but it needs to see the value in primary standardized data — and data sharing — for decarbonization.
A green ledger approach will allow businesses to treat their emissions in the same way as their financials. Carbon accounting makes emission "bookings" part of every business transaction in the same way as financial information. This means that a level of detail and confidence is achieved, allowing companies to look at emissions from any angle — by product, organization, profit center, site, factory, equipment, etc. This granularity is the foundation for planning and steering, which cannot be done using averages or highly aggregated figures.
The decarbonization of a multitude of industries hinges on the ability of the chemicals industry to successfully standardize and exchange carbon footprint data. Only those chemical companies with sustainability at the core of their strategy and the right tools for high-quality emissions accounting will be able to future-proof their business to remain competitive in the face of the ever-evolving legislative changes created to combat the effects of global warming.
For more information on how SAP helps companies record, report, and act on their sustainability goals, visit www.sap.com/sustainability.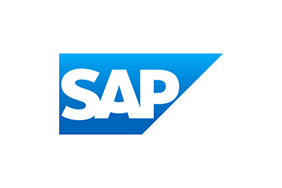 SAP
SAP
SAP's strategy is to help every business run as an intelligent, sustainable enterprise. As a market leader in enterprise application software, we help companies of all sizes and in all industries run at their best: SAP customers generate 87% of total global commerce. Our machine learning, Internet of Things (IoT), and advanced analytics technologies help turn customers' businesses into intelligent enterprises. SAP helps give people and organizations deep business insight and fosters collaboration that helps them stay ahead of their competition. We simplify technology for companies so they can consume our software the way they want – without disruption. Our end-to-end suite of applications and services enables business and public customers across 25 industries globally to operate profitably, adapt continuously, and make a difference. With a global network of customers, partners, employees, and thought leaders, SAP helps the world run better and improve people's lives.
More from SAP