Published 08-22-23
Submitted by T-Mobile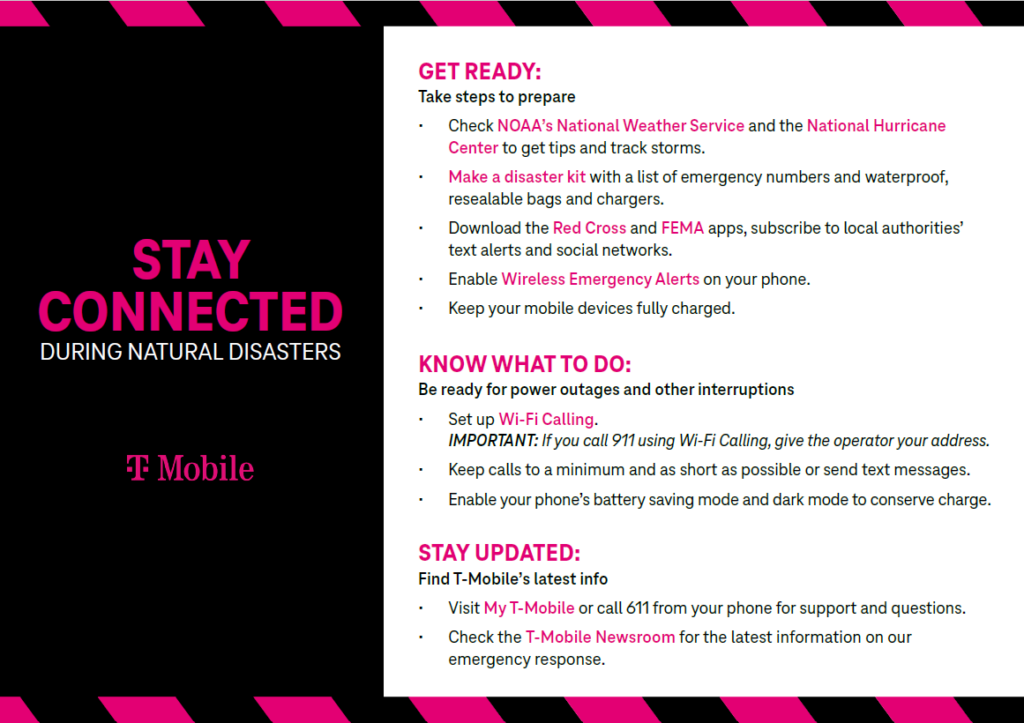 As the National Hurricane Center issued its first ever tropical storm watch for parts of Southern California today, we activated our emergency plan for Hurricane Hilary. The storm is anticipated to reach the California coast early Monday morning bringing strong winds, heavy rainfall and potentially flash flooding. 
T-Mobile's Network and Emergency Management Teams have significantly fortified our network for the hurricane season and are actively preparing to ensure the resilience of our services in regions expected to be impacted by Hilary.
Our Community Support Team has strategically staged relief assets and supplies in Southern California that include Wi-Fi and charging trailers.
T-Mobile's Emergency Response Team stands ready to engage with state and local officials, first responders and organizations. Agencies needing communications assistance can reach out to our 24-hour emergency hotline at 888-639-0020 or email at ERTRequests@T-Mobile.com.
See our newsroom for more information on T-Mobile's 2023 Emergency Response
More Information
As Hurricane Hilary progresses, please follow any orders that may be issued by local authorities to stay safe. Here are a few more things you can do:
Get Ready: Take steps to prepare
Check NOAA's National Weather Service and the National Hurricane Center to get tips and track storms.
Make a disaster kit with a list of emergency numbers and waterproof, resealable bags and chargers.
Download the Red Cross and FEMA apps, subscribe to local authorities' text alerts and social networks.
Enable Wireless Emergency Alerts on your phone.
Keep your mobile devices fully charged.
Know What to Do: Be ready for power outages and other interruptions
Set up Wi-Fi Calling. Important: If you call 911 using Wi-Fi Calling, give the operator your address.
Keep calls to a minimum and as short as possible or send text messages.
Enable your phone's battery saving mode and dark mode to conserve charge.
Stay Updated: Find T-Mobile's latest info
Visit My T-Mobile or call 611 from your phone for support and questions.
Check the T-Mobile newsroom for the latest information on our emergency response.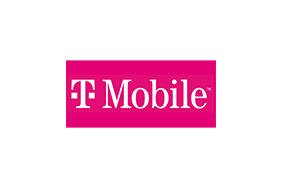 T-Mobile
T-Mobile
T-Mobile US Inc. (NASDAQ: TMUS) is America's supercharged Un-carrier, delivering an advanced 4G LTE and transformative nationwide 5G network that will offer reliable connectivity for all. T-Mobile's customers benefit from its unmatched combination of value and quality, unwavering obsession with offering them the best possible service experience and undisputable drive for disruption that creates competition and innovation in wireless and beyond. Based in Bellevue, Wash., T-Mobile provides services through its subsidiaries and operates its flagship brands, T-Mobile, Metro by T-Mobile and Sprint. For more information please visit: https://www.t-mobile.com/news.
More from T-Mobile