Published 08-21-23
Submitted by 3BL
August 21, 2023 /CSRwire/ - 3BL announced today a strategic partnership with WHC (Wildlife Habitat Council), a leading non-profit organization dedicated to promoting wildlife habitat conservation and management on corporate lands. This collaboration aims to enhance reach and impact by sharing 3BL clients' sustainability news and stories with WHC's engaged and environmentally conscious audience.
The partnership between 3BL and WHC represents a significant step towards amplifying the visibility of corporate sustainability efforts, creating a stronger connection between businesses and conservation-minded communities. Through this collaboration, the 3BL news feed will be embedded on WHC's website, showcasing the sustainability achievements, initiatives and best practices of hundreds of companies directly with WHC's audience of businesses, conservation organizations, communities, and individuals who are deeply committed to environmental stewardship.
"At 3BL, we believe in the power of impactful storytelling to drive positive change and inspire action. Our partnership with the Wildlife Habitat Council aligns perfectly with our mission to amplify the reach of corporate sustainability content," said Brian Letts, VP of ESG programs & partnerships at 3BL. "By sharing our clients' sustainability storytelling with WHC site visitors, we hope to connect our clients with an engaged audience focused on responsible land management, biodiversity conservation, and community engagement."
WHC will benefit from the partnership by distributing its news and thought leadership to a targeted audience keen to engage around climate and sustainability issues. WHC's focus on promoting and certifying wildlife habitats that are created and managed by corporations aligns seamlessly with 3BL's dedication to highlighting sustainable practices that benefit businesses, the environment and society. This collaboration offers a unique platform for 3BL clients to demonstrate their commitment to environmental responsibility, while also encouraging other companies to explore innovative ways of integrating sustainability into their operations.
"This partnership with 3BL provides an ideal opportunity for WHC to uplift innovations in corporate conservation with a broad audience of like-minded professionals dedicated to sustainability and ESG," said Margaret O'Gorman, President, WHC. "Our mission at WHC is to support the private sector on their nature-positive journey, and by illustrating the depth and breadth of corporate sustainability efforts happening around the world, 3BL is joining us in making the case that nature is everyone's business."
About 3BL: 
Established in 2009, 3BL enables companies to quickly and easily distribute sustainability- and social impact-related news and content to key stakeholders -- investors, consumers, ESG ratings & rankings agencies, media, policy makers, NGOs and more. By leveraging 3BL's proprietary technology, expansive distribution network, performance analytics, TriplePundit brand studio and dedicated client success team, brands can easily access disparate and hard to reach stakeholders. For more information, please visit www.3bl.com or watch our 2-minute video.
About Wildlife Habitat Council: 
WHC has been working at the nexus of business and nature for 35 years. It is the only international NGO focused exclusively on enabling private sector action for nature. WHC builds strategies and frameworks that connect corporate ambition for nature to robust action on corporate lands. WHC works with mostly Fortune 500 corporations, traversing value chains, jurisdictions and geographies. It seeks to integrate nature, especially biodiversity, with climate, equity and engagement to support sustainable ecosystems and healthy communities. WHC's corporate members represent some of the leading national and multinational corporations seeking to support sustainable ecosystems and the communities that surround them. These efforts have resulted in more than 1,000 certified programs across 47 states and 28 countries.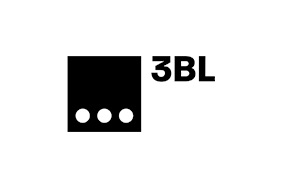 3BL
3BL
3BL has revolutionized how brands share their corporate sustainability and social impact progress.
By leveraging our proprietary technology and expansive distribution network, you can easily access disparate and hard-to-reach stakeholders. And, with our best in class analytics suite, you can measure the impact of your ESG initiatives and build a positive reputation that lasts.
Our Brand Studio combines the editorial expertise of TriplePundit's sustainability communicators and the reach of 3BL's unrivaled distribution network, so you can find new ways to tell your stories better and share them more widely across your target audiences.
More from 3BL