Published 08-18-23
Submitted by Edison International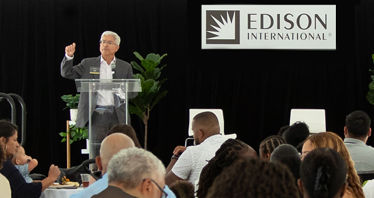 Edison International's support is both meaningful and impactful in the success of our veterans. We are grateful to receive a generous grant that allowed us to reach even more women veterans with our services and also have the support of SCE employees in providing our women veterans with vital support and skills needed to transition to the civilian sector. Through our partnership with SCE and our donors, we collectively impacted over 1,200 women veterans and children this year."

JODIE M. GRENIER | Foundation For Women Warriors CEO and Marine Corps Veteran
As part of our mission to create a more inclusive company and society, in 2020 we established 10 commitments that focus on employees, suppliers, our broader charitable giving and the community. We began implementing these commitments in 2021 — starting by focusing on our Black colleagues and community. In 2022, we expanded the reach of our commitments. Below are a few noteworthy successes:
Talent Development Accelerator 
This 18-month program matches high-potential leaders with officerlevel Talent Champions. The role of a Talent Champion is to provide mentorship, advocacy and increased visibility to participants with the objective of enhancing their leadership capabilities and career development opportunities. We initially piloted this program in 2021, targeting high-potential Black managers. In 2022, we widened the program to a broader community of underrepresented talent — welcoming our second cohort, with plans for a third cohort in 2023.
Long-term success of the Talent Accelerator Program will be evaluated based on several measures, including feedback collected from participants and Talent Champions; alignment of this Program with Edison International's overall DEI goals; stakeholder interest in expanding the Talent Accelerator Program to a broader participant base; and, ultimately, participant career progress through lateral and promotional movement.
Allyship Commitments 
The annual allyship charitable commitments are deeply invested in time, energy, funding and cooperation with community partners to bring about meaningful growth, opportunity and demonstrated values in the Edison International commitment to DEI. What began as a response to building and supporting the community in racial equity has continued in partnership to help cultivate and sustain organizational and community resiliency. We collaborate with Southern California Grantmakers, Inland Empire Community Foundation and Orange County Community Foundation to fund the Black Equity Collective, Black Equity Initiative — Inland Empire and the African American Alliance Fund — all organizations dedicated to promoting the advancement and empowerment of Black communities. In 2022, Edison International increased our contributions to these coalitions for a total of $130,000 combined. These contributions are intended to benefit many organizations as they partake in the capacity-building and infrastructure strengthening to be successful in uniting community efforts toward racial equity.
We have grown our allyship purview, extending to other communities as well. The newest allyship partner is Tomorrow's Talent, which is helping attract local students from traditionally marginalized communities to the nationally recognized cybersecurity program in California at Cal State San Bernardino. In partnership with Making Hope Happen Foundation, Tomorrow's Talent is also connecting students to high-demand jobs by local employers, including Edison International, to keep regional workforce talent local. In addition, we increased support for seven allyship partners that included the Foundation for Women Warriors, the only veteran-serving organization solely focused on female veterans.
Career Counseling 
Since the launch of our one-on-one career coaching program for nonrepresented employees3 in November 2020, 760 employees have completed more than 2,400 coaching sessions. In 2022, SCE also held four speed-coaching events for nearly 200 employees to facilitate their individual exploration for a meaningful career. A total of 65 career webinars and workshops were held with over 3,000 attendees. A special speed-coaching event and career workshops were held specifically for people managers as well — to support their teams' development and help them have better career conversations. In addition to the career counseling DEI commitment, SCE also invests in executive coaching to help leaders realize their untapped personal and professional potential through individualized and team coaching. As a result of professional coaching, leaders set better goals, take more action, make better decisions and more fully use their strengths. Our results indicate that coaching increases the likelihood of landing a job for a competitive position. Additionally, individuals who participated in career coaching experienced increased internal mobility with greater participation in development assignments or permanent role changes in the organization.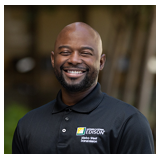 Lineworker Scholarship Program
We are focused on building a workforce that reflects the diverse area we serve. In 2021, in partnership with International Brotherhood of Electrical Workers Local 47, we launched the Lineworker Scholarship Program. This four-year, $1 million scholarship program awards up to $25,000 per recipient to provide tuition, tools and support services to complete required training at the Los Angeles TradeTechnical College. Graduates qualify for an entry-level groundman/groundwoman position at SCE once they complete the Powerline Mechanic Certificate program, obtain a Class A driver's license and complete SCE preemployment requirements.
The first cohort of scholars all obtained their Powerline Mechanic certificate, and five have since been hired at SCE. Several others are engaged in various stages of pre-employment requirements. We welcomed our second cohort into the program in 2022, continuing our focus on attracting Black candidates — an underrepresented group in the profession in comparison to the population in our service area. This cohort was comprised of 12 scholars, including our first female scholar.
In 2022, we also launched our SCE Lineworker Navigator Program, a one-on-one mentorship that pairs each new lineworker with an experienced employee. This six-month program was designed to support new lineworkers by creating a positive onboarding experience and reinforcing safety best practices. We also aim to increase long-term retention by helping new hires to build one of the most critical components to their success: teamwork.
Everybody wants to be happy and successful at work. I cultivate curiosity by helping others develop agency through greater self-awareness, career exploration and planning. It is the greatest gift to witness people take charge of their career."

JOCELYN CHAN | Senior Advisor, Career Planning & Development, SCE
Finding Purpose from Opportunity 
Vincent Barney's interest in the lineworker profession first started nearly 15 years ago when he saw a friend thriving in the profession — fulfilled by his career and providing for his family. His friend encouraged Vincent to pursue a career as a lineworker, but Vincent felt he couldn't afford to get the education needed to make this profession a reality. Vincent had supported himself since age 17, and his education had been largely pursued online, while also maintaining a job at an airline.
Experiencing a power outage in his neighborhood further reignited his desire to work in this field, as he witnessed crews working around the clock to restore power. When Vincent heard about Edison International's lineworker scholarship, he applied — and to his surprise, he was accepted into the program. Finally, there was a direct path to the career he wanted, and he was ready to apply himself to the coursework and testing, and attend school in person. Per Vincent, "You can't learn how to climb a pole online!" After graduating from the program, he joined SCE as a full-time employee in 2022.
Vincent finds the job just as fulfilling as he imagined: "When you drive past a pole you helped repair or replace, it has your handprint on it, and there's a satisfaction in that. What you did helped a hospital maintain power, or a nursing home or a school. They might never see your face or shake your hand, but you have that personal pat on the back."
View the full Edison International 2022 Diversity, Equity & Inclusion Report.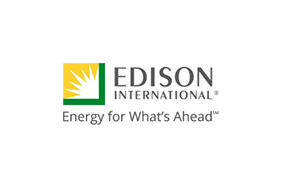 Edison International
Edison International
Edison International (NYSE:EIX), through its subsidiaries, is a generator and distributor of electric power and an investor in energy services and technologies, including renewable energy. Headquartered in Rosemead, Calif., Edison International is the parent company of Southern California Edison, one of the nation's largest electric utilities.
More from Edison International