Published 08-18-23
Submitted by Southern Company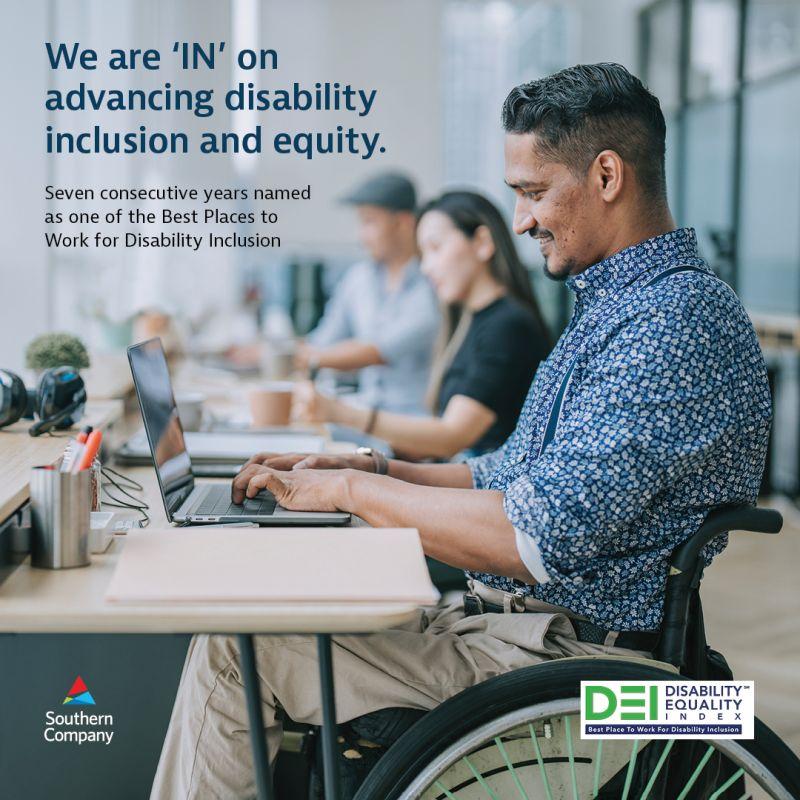 The 2023 Disability Equality Index (DEI) has rated Southern Company as one of the "Best Places to Work for Disability Inclusion." For the seventh consecutive year, Southern Company joins an elite group of companies with a 100 percent score on the DEI for a strong dedication to leading disability-inclusion practices.
Every year since the DEI's inception in 2015, Southern Company has been listed among the top-ranked companies and each of the past seven years has earned a score of 100 percent.
"Southern Company is honored to be named among the Best Places to Work for Disability Inclusion. This recognition highlights the work Southern Company is doing to ensure an inclusive culture where every employee can reach his or her full potential," said Sloane Drake, executive vice president, chief human resources officer. "We are intentional on advancing disability inclusion and equality across our businesses and believe diversity in all forms is one of our core strengths."
The DEI is a joint initiative of the American Association of People with Disabilities (AADP) and Disability:IN that measures policies and practices on a scale from zero to 100 with a score of 100 awarded only to those companies deemed most inclusive. As the nation's most trusted and comprehensive benchmarking tool for disability inclusion, the DEI provides an objective assessment of overall business practices.
The 2023 DEI measured: Culture & Leadership; Enterprise-Wide Access; Employment Practices (Benefits, Recruitment, Employment, Education, Retention & Advancement, Accommodations); Community Engagement; Supplier Diversity; Non-U.S. Operations (Non-Weighted).
"Businesses have the power to drive the global advancement of disability inclusion, and we're thrilled to see more companies than ever leverage the Disability Equality Index to measure their progress. We recognize these top-scoring companies as a 'Best Place to Work for Disability Inclusion' for their passion and efforts to lead the way in creating greater equity for people with disabilities in the workplace, marketplace, and supply chain," said Jill Houghton, President and CEO of Disability:IN.
About the Disability Equality Index®
The Disability Equality Index (DEI) is a comprehensive benchmarking tool that helps companies build a roadmap of measurable, tangible actions that they can take to achieve disability inclusion and equality. Each company receives a score, on a scale of zero (0) to 100, with those earning 80 and above recognized as a "Best Place to Work for Disability Inclusion."
The DEI is a joint initiative of the American Association of People with Disabilities (AAPD), the nation's largest disability rights organization, and Disability:IN, the global business disability inclusion network, to collectively advance the inclusion of people with disabilities. The organizations are complementary and bring unique strengths that make the project relevant and credible to corporations and the disability community. The tool was developed by the DEI Advisory Committee, a diverse group of business leaders, policy experts, and disability advocates. Learn more at: www.DisabilityEqualityIndex.org.
About the American Association of People with Disabilities (AAPD)
AAPD is a convener, connector, and catalyst for change, increasing the political and economic power for people with disabilities. As a national cross-disability rights organization AAPD advocates for full civil rights for the 60+ million Americans with disabilities. Learn more at: www.aapd.com.
About Disability:IN®
Disability:IN is a global organization driving disability inclusion and equality in business. More than 500 corporations partner with Disability:IN to create long-term business and social impact through the world's most comprehensive disability inclusion benchmarking and reporting tool, the Disability Equality Index (DEI); best-in-class conferences and programs; expert counsel and engagement; and public policy leadership. Join us at disabilityin.org/AreYouIN #AreYouIN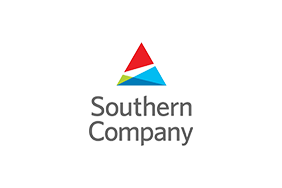 Southern Company
Southern Company
Southern Company (NYSE: SO) is a leading energy provider serving 9 million residential and commercial customers across the Southeast and beyond through its family of companies. Providing clean, safe, reliable and affordable energy with excellent service is our mission. The company has electric operating companies in three states, natural gas distribution companies in four states, a competitive generation company, a leading distributed energy distribution company with national capabilities, a fiber optics network and telecommunications services. Through an industry-leading commitment to innovation, resilience and sustainability, we are taking action to meet customers' and communities' needs while advancing our goal of net zero greenhouse gas emissions by 2050. Our uncompromising values ensure we put the needs of those we serve at the center of everything we do and are the key to our sustained success. We are transforming energy into economic, environmental and social progress for tomorrow. Our corporate culture and hiring practices have earned the company national awards and recognition from numerous organizations, including Forbes, The Military Times, DiversityInc, Black Enterprise, J.D. Power, Fortune, Human Rights Campaign and more. To learn more, visit www.southerncompany.com.
More from Southern Company