Published 08-18-23
Submitted by GoDaddy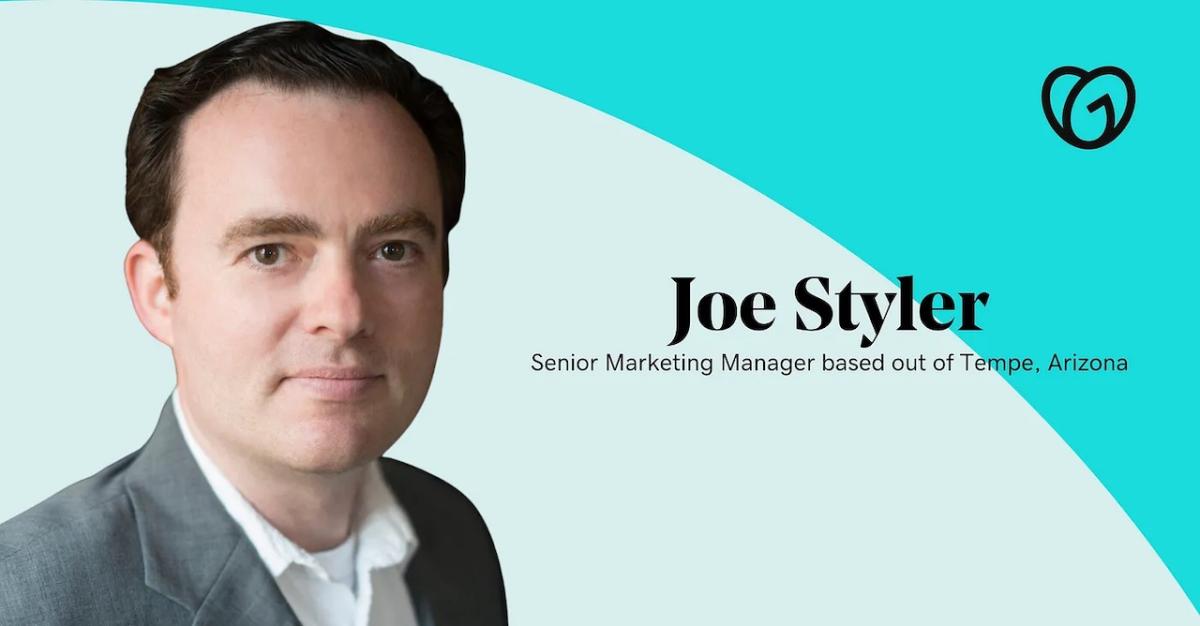 Originally published on GoDaddy Life
Tell us a little bit about yourself and what you currently do at GoDaddy?
My name is Joe Styler and I am lucky to have two great kids and a wonderful wife. I have been working at GoDaddy for over 17 years. One of the things I like most about the company is that there is always something to learn and some new role to take on that challenges you. I have most recently been in charge of the Domain Name Auctions. However, I am transitioning to manage the Domain Academy. This is a course that helps teach people about making money through investing in domain names. It is the best course available for learning about domain investments. I'm truly looking forward to improving the course and introducing more people to the fun world of investing in domain names.
Outside of work, you have a sea salt business. Would you mind sharing more about it and how it came to be?
Some of my earliest memories involve cooking and I've always loved it. When I was old enough, I went to culinary school and got formal training, spending many years honing my talent in restaurants.
A few years ago, my family and I went to Italy on a vacation. While we were there, we visited Sicily to see where my relatives were from. It was there that we discovered Sicilian Sea Salt. It is so different from other salts that I have tried. It makes any food you taste just that much better. We nicknamed it "magic salt" simply because it's magic how it changes the taste of food. Once you try it, you can't go back to normal salt!
This salt is made from evaporation of the Mediterranean Sea, just like it has been for thousands of years. The salt we sell is hand harvested with no additives or preservatives and with natural trace elements and minerals that give it the distinct flavor that make it so special.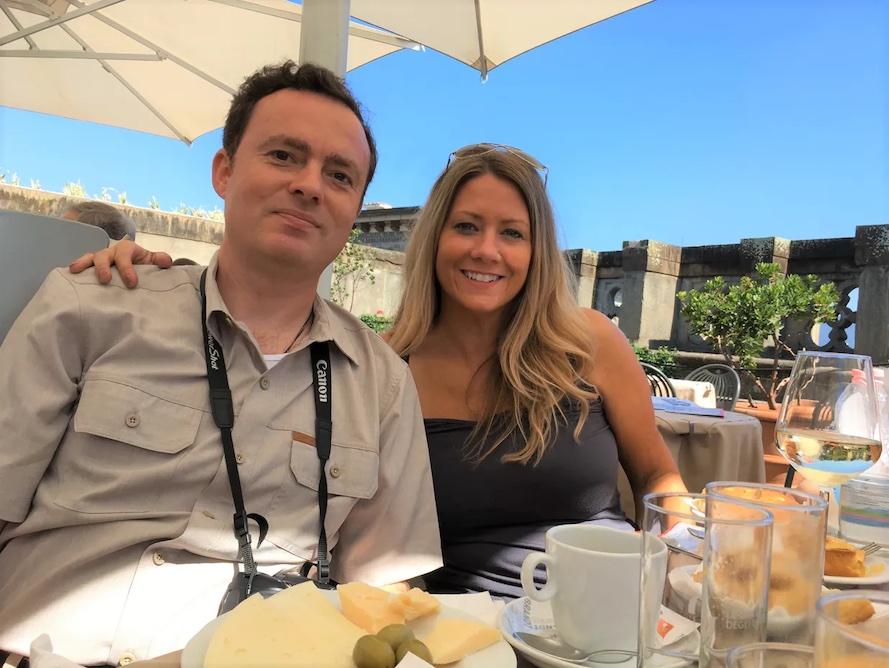 When we got back home, it wasn't long before we ran out of the salt we bought in Sicily and we had to figure out how to get more. It took some time, but I was finally able to get a supplier that had the same salt. Sicily produces a lot of salt and while all of it is good, there are some that are just top notch. The process of making it is very different from the table salt you usually buy that is produced in bulk by large chemical companies. Ours is all natural, and is much harder to find than most of the salt from Sicily you see in grocery or specialty stores, here in the United States.
We started giving this salt as gifts to family and friends. In no time, we had to start ordering in bulk to keep up with the requests for more and more salt. That is when someone suggested we start selling it! So began the journey we are on now — selling gourmet salt online. My wife, Leslie, and I started SicilianSeaSalt.com two years ago. It has been so much fun seeing how many customers truly love the salt just as much as we do. They love to share their recipes, enhanced by our sea salt.
What are your biggest goals for your business this year?
Right now, we only sell online. Our goal is to expand to some brick and mortar opportunities, which will take additional design and packaging work. There are some new varieties in the works, as we are experimenting with other spices that can be added to the salt. One example is a spicy salt, using chili peppers from Italy.
How has GoDaddy assisted you build out your company?
I have learned so much about eCommerce over the years, while working at GoDaddy. I get to hear about the latest trends and tools, as well having access to the newest products to come on the market. Here at GoDaddy, we have a group called Entrepreneurs in Tech, which is an Employee Resource Group. This group brings in guest speakers, provides training opportunities, and fosters a community made up of entrepreneurs building one another up. Getting set up online was one of the easier parts of starting and running the business, all thanks to GoDaddy.

What's your motto or personal mantra?
"Wow people". We always try and make sure that everyone who orders from us has a great experience. There are so many impersonal or worse interactions in today's marketplace. At Sicilian Sea Salt, we want to make sure that you do not only get a good experience when shopping with us but that you get an amazing experience and feel valued as a customer. We do a lot of things to help make our customers know they are special, such as handwritten and signed thank you notes, upgraded shipping for free, free swag, or free samples. Every customer gets something that wasn't included in their original order because we want to try hard to make sure everyone has a wonderful experience with us and knows that we care about them.
Are you enjoying this series and want to know more about life at GoDaddy? Check out our GoDaddy Life social pages! Follow us to meet our team, learn more about our culture (Teams, ERGs, Locations), careers, and so much more. You're more than just your day job, so come propel your career with us.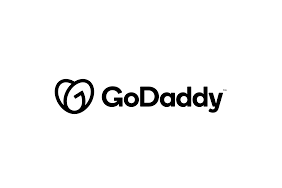 GoDaddy
GoDaddy
GoDaddy is empowering everyday entrepreneurs around the world by providing all of the help and tools to succeed online. GoDaddy is the place people come to name their idea, build a professional website, attract customers, sell their products and services, and manage their work. Our mission is to give our customers the tools, insights and the people to transform their ideas and personal initiative into success. To learn more about the company, visit www.GoDaddy.com.
GoDaddy focuses on making opportunity more inclusive for all in the communities where we work, live and play across the globe. We rally behind inclusive entrepreneurship and other critical local needs that empower people to succeed through philanthropic and in-kind donations, volunteerism, strategic partnerships and advocacy.
Empower by GoDaddy is GoDaddy's global community and philanthropic program equipping entrepreneurs in underserved communities with training, tools and peer networks to accelerate their journeys. GoDaddy rallies behind entrepreneurs in underserved communities by building their confidence and skills to strengthen their small business' digital presence.  Entrepreneurs engage in customized learning experiences, work 1-1 with GoDaddy volunteer coaches and local mentors, and gain access to wrap-around services, in-kind products and networks boosting their small businesses success.
More from GoDaddy