Published 08-16-23
Submitted by Duke Energy

Ron Harris and Oconee Nuclear Station go way back.
Harris' high school junior chemistry class toured the World of Energy education center in spring 1970 and, from its back porch, watched construction of Duke Energy's Oconee Nuclear Station in Seneca, S.C.
While classmates ate their packed lunches on the World of Energy lawn, Harris recalled, he saw three unfinished nuclear containment buildings in the distance. His future in nuclear energy was being built right in front of him and he didn't even know it.
"I always had an interest in science and chemistry but didn't know too much about nuclear generation before visiting the World of Energy," said Harris, now a lead nuclear engineer at Oconee. "I think that field trip sparked my interest in learning more."
Oconee Nuclear Station began commercial operation in 1973 and is celebrating its 50th anniversary. It has produced roughly 900 million megawatt-hours of safe, reliable, carbon-free electricity over those 50 years.
Located on Lake Keowee in Seneca, Oconee is Duke Energy's largest nuclear station, with three generating units that produce more than 2,500 megawatts of carbon-free electricity.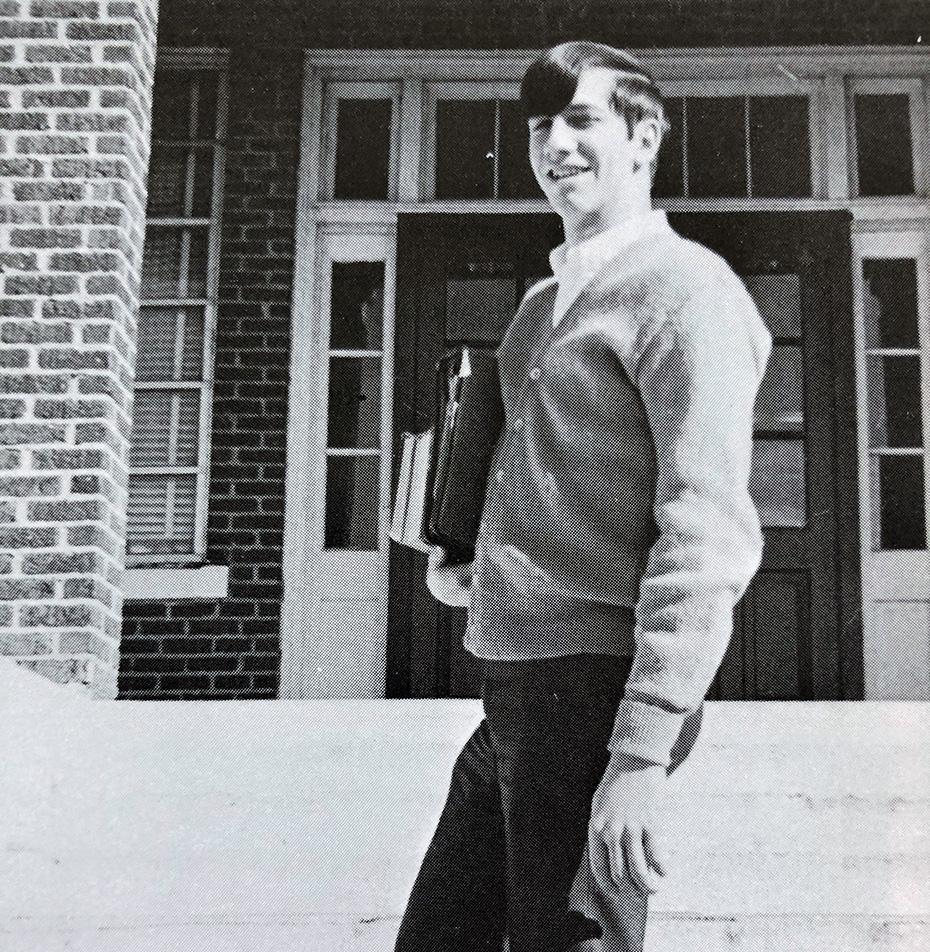 Duke Energy is relying on its 11 nuclear units in the Carolinas to produce many more years of clean energy to meet its net-zero carbon goals by 2050. The company has applied to renew Oconee's operating licenses for an additional 20 years. Oconee's operating licenses expire in the early 2030s; the subsequent, or second, license renewal would extend the licenses to 2053 and 2054.
After graduating from Clemson University with a degree in engineering, Harris channeled his passion into a career at Duke Energy. He joined the company in 1975 and worked in a variety of disciplines – steam production project coordination, nuclear licensing, and emergency planning – before transferring to Oconee.
"When I transferred to Oconee in 1992," he said, "it felt like I was coming home."
At Oconee, Harris worked in regulatory compliance, systems engineering, engineering support and, now, procurement engineering.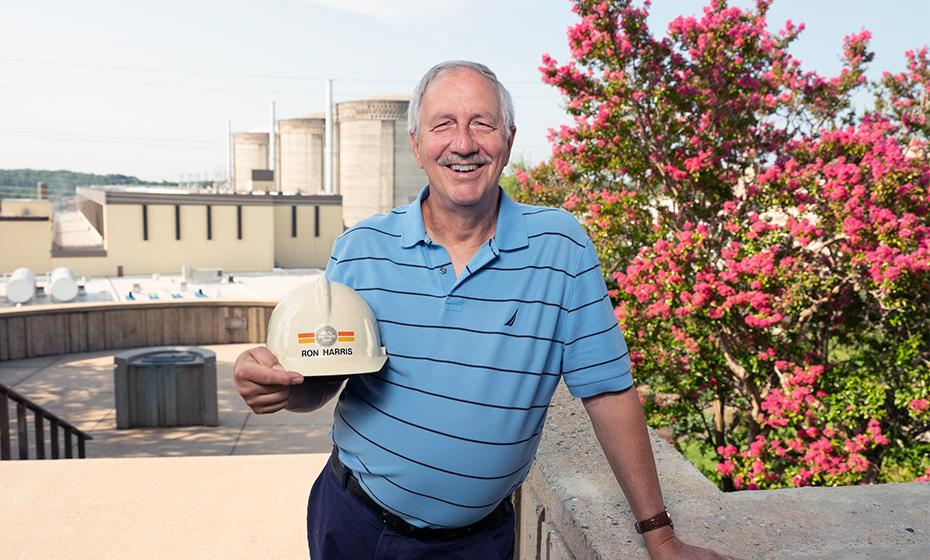 Harris celebrated his 30th anniversary at the plant last year.
"Our education centers at our nuclear sites play a key role in educating young minds about nuclear energy," said Steve Snider, Oconee site vice president. "Providing experiences for youth to learn more about this industry and how electricity is produced can shape future career paths, like Ron's story."
Harris said he hopes to see Oconee generating clean energy for decades to come.
"Nuclear generation is a critical component and contributor to meeting and exceeding our path to net-zero goals," he said. "Customers need clean and reliable power. If we can keep providing a product that's needed, and provide it in a reliable way, then we'll be able to keep operating for a long time.
"Playing a small part in Oconee's success and how it has served the community for the past 50 years," he said, "is something I'm proud of."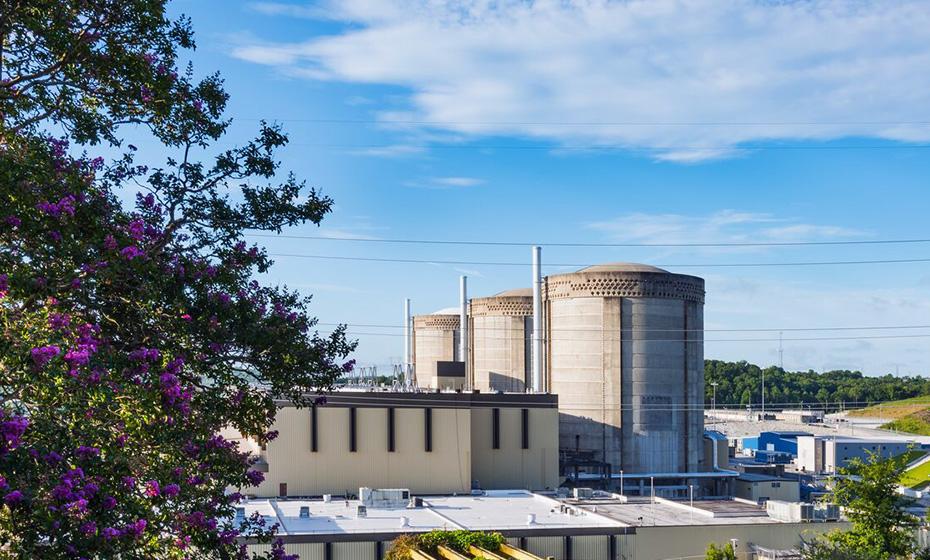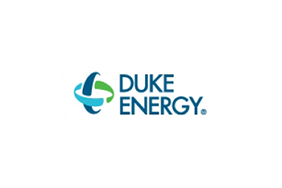 Duke Energy
Duke Energy
Duke Energy (NYSE: DUK), a Fortune 150 company headquartered in Charlotte, N.C., is one of America's largest energy holding companies. Its electric utilities serve 8.2 million customers in North Carolina, South Carolina, Florida, Indiana, Ohio and Kentucky, and collectively own 50,000 megawatts of energy capacity. Its natural gas unit serves 1.6 million customers in North Carolina, South Carolina, Tennessee, Ohio and Kentucky. The company employs 27,600 people.
Duke Energy is executing an ambitious clean energy transition to achieve its goals of net-zero methane emissions from its natural gas business by 2030 and net-zero carbon emissions from electricity generation by 2050. The company has interim carbon emission targets of at least 50% reduction from electric generation by 2030, 50% for Scope 2 and certain Scope 3 upstream and downstream emissions by 2035, and 80% from electric generation by 2040. In addition, the company is investing in major electric grid enhancements and energy storage, and exploring zero-emission power generation technologies such as hydrogen and advanced nuclear.
Duke Energy was named to Fortune's 2023 "World's Most Admired Companies" list and Forbes' "World's Best Employers" list. More information is available at duke-energy.com. The Duke Energy News Center contains news releases, fact sheets, photos and videos. Duke Energy's illumination features stories about people, innovations, community topics and environmental issues. Follow Duke Energy on Twitter, LinkedIn, Instagram and Facebook.
More from Duke Energy