Published 08-15-23
Submitted by Rockwell Automation
Rockwell Automation (NYSE: ROK) has made a $20,000 donation to the American Red Cross to support relief efforts after a series of deadly wildfires erupted across Hawaii's main island and Maui, damaging structures, forcing mass evacuations, prompting emergency rescues, and uprooting lives. Additionally, the company will match employee donations.
"The complete devastation of these wildfires, exacerbating the existing housing shortage, has long-term consequences for people who call this area home," said Patricia Contreras, vice president, Community Impact. "We are proud to support the American Red Cross and their frontline efforts to help so many who are in need now and throughout the long recovery and rebuilding process."
Winds associated with Hurricane Dora fanned the islands, exacerbating fire dangers. Firefighters struggled to reach some areas due to downed trees and power lines, and high winds grounded air rescue and fire control efforts. Hospitals are overwhelmed with injuries from burns and smoke inhalation.
The American Red Cross immediately opened shelters for thousands of people seeking refuge from the fires, providing evacuees with a safe place to stay, food to eat, and emotional support, and teams are preparing to help with damage assessment and distribute relief supplies. A state of emergency has been declared, and the Hawaii National Guard was activated to support first responders in the impacted communities.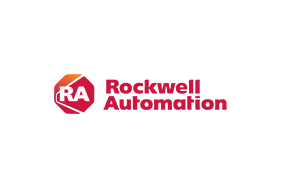 Rockwell Automation
Rockwell Automation
Rockwell Automation, Inc. (NYSE: ROK), is a global leader in industrial automation and digital transformation. We connect the imaginations of people with the potential of technology to expand what is humanly possible, making the world more productive and more sustainable. Headquartered in Milwaukee, Wisconsin, Rockwell Automation employs approximately 28,000 problem solvers dedicated to our customers in more than 100 countries. To learn more about how we are bringing the Connected Enterprise to life across industrial enterprises, visit www.rockwellautomation.com.
More from Rockwell Automation