Published 08-15-23
Submitted by Verizon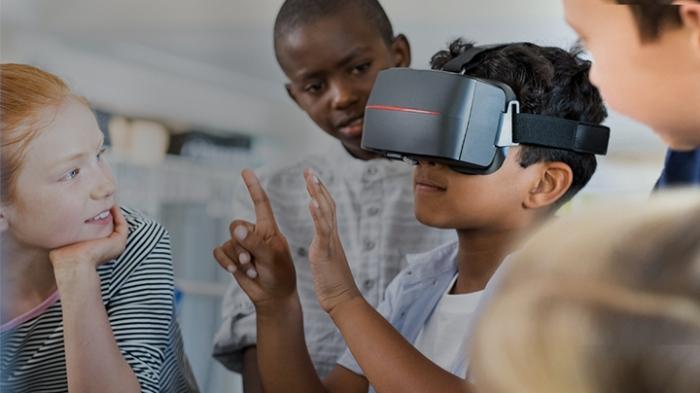 What you need to know:
Verizon goes back to school with new immersive learning content across its award-winning education initiative, Verizon Innovative Learning, which has now provided over 3.5M students nationwide with digital skills training.
K-12 educators nationwide can access tech-driven content from new and existing partners through Verizon Innovative Learning HQ, a free education portal that makes innovative learning tools available to all.
This fall, Verizon will add 31 new Title I middle and high schools and 36 new labs to Verizon Innovative Learning.
For a limited time customers can save $279.99 on select tablets when purchased with a 5G phone.
NEW YORK, August 15, 2023 /CSRwire/ - As students return to classrooms, Verizon aims to increase digital equity and inclusion for teachers and students nationwide through its award-winning education initiative, Verizon Innovative Learning. In partnership with trusted education partners, edtech innovators and cultural institutions, educators will have access to a growing suite of programs and resources, including new tech-driven, ready-to-teach lesson plans that leverage the power of augmented reality (AR) and virtual reality (VR) apps in the classroom.
Launched in 2021, Verizon Innovative Learning HQ, a free education portal that makes innovative learning tools available to all K-12 educators nationwide, is unveiling more immersive educational content, including new esports and gaming-based curricula, as well as building on existing lesson plans and apps to provide students with the skills needed to thrive in a digital world. New innovative content Verizon plans to release during the 2023-2024 school year includes learning tools from:
Games for Change: The non-profit has developed new professional development courses and lesson plans enabling educators to effectively implement esports and game design-based lesson plans within their classrooms. In addition, new college and career readiness curricula give students the opportunity to explore post-graduate options related to gaming and esports.
The AI Education Project: The nonprofit organization plans to release a 10-week project-based course that introduces the fundamentals of AI through engaging, culturally relevant lesson plans.
McGraw Hill: Building on the McGraw Hill AR app launched in 2022, the leading global education company plans to release science-focused course offerings covering a range of topics from anatomy and physiology to glaciers and photosynthesis. This is in addition to new math and social studies activities, as well as a new multi-language feature that just released offering Spanish versions of the original 10 math lessons.
Discovery Education: In partnership with Discovery Education, Verizon has created a suite of standards-aligned digital learning resources to support two augmented reality apps, TimePod and Sandbox AR. These free apps let students create, share, and explore their curiosity through immersive worlds, including new paleontology content launching this Fall.
NYC Media Lab: The partnership has released a series of learning content using 5G EdTech apps such as Arcadia Earth, Looking Inside: Cells, Visceral Science and 5G Covet's Tile Coding app from the winners of the Museum Initiative - a program aimed at connecting educators nationwide with museums, science centers, aquariums, and cultural institutions. 
"Through Verizon Innovative Learning, we've seen how equitable access to technology and next-gen tools can not only drive student engagement but provide vital tools for educators to transform their classroom," said Alex Servello, Director of Corporate Social Responsibility at Verizon. "With the help of our partners, more classrooms nationwide will have the opportunity to develop students' digital skills with ready-to-teach, tech-focused learning materials that explore new technologies, such as AI, and embed gaming/esports."
Verizon Innovative Learning
For over a decade, working through nonprofit partners, Verizon Innovative Learning has committed over $1 billion in market value to support digital equity and inclusion within education for some of the most vulnerable populations across the country. Focused on helping students develop the skills, knowledge and capabilities for success, the award-winning initiative has now reached over 3.5 million students across the U.S. while providing hundreds of Title I schools with connectivity and next-gen technologies that bring innovative lesson plans to life.
In partnership with the nonprofit Digital Promise, Verizon is expanding the Verizon Innovative Learning Schools program by welcoming 31 new Title I schools from 10 new school districts across nine states, bringing the program's total reach to 592 schools nationwide. Students and teachers of this new cohort will be equipped with devices - including tablets and laptops - as well as up to four years of data, empowering 24/7 learning in and out of the classroom.
In addition, Verizon is opening 36 new Verizon Innovative Learning Labs in Title I schools across the country this school year, bringing the total to 142 labs across 24 states, and offering emerging technology with a student-facing, project-based curriculum. In collaboration with nonprofit partner Heart of America and the J. Orin Edson Entrepreneurship + Innovation Institute at Arizona State University, the Verizon Innovative Learning Lab program provides students with access to robust, hands-on learning tools such as VR equipment, 3D printing stations, AR apps and more in a custom-designed, state-of-the-art experiential learning environment.
These efforts are part of Citizen Verizon, the company's responsible business plan for economic, environmental and social advancement. Through Citizen Verizon, the company has a goal to provide 10 million youths with digital skills training by 2030.
Verizon delivers back-to-school savings
This back-to-school season, Verizon is offering affordable deals on accessories and 5G devices, all from the network America relies on. Now through August 23, 2023, customers can save $279.99 on select tablets when purchased with a 5G phone and, right now customers that buy a 5G smartphone, get Razer Edge 5G for as low as $0/month with select service plans.1
1 5G Phone Only: Up to $1,919.99 device payment purchase with new or upgrade smartphone line on select service plan required first.
Razer Edge 5G: $599.99 device payment purchase with new line on service plan required. Less $599.99 promotion credit applied over 36 mos.; promotional credit ends if eligibility requirements are no longer met; 0% APR.
Media contact(s)
Herbert Nyarko
herbert.aidoo-nyarko@verizon.com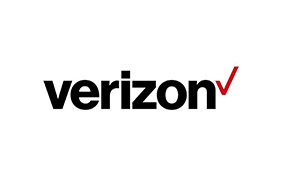 Verizon
Verizon
We are reinventing our networks around mobility, broadband & global connectivity to create a platform for long-term growth not just for us, but for America and the world.
More from Verizon